# #
Una strega bionda, un gatto parlante e parecchio irriverente, due zie così diverse tra loro da farci domandare come diavolo possano andare tanto d'accordo, un fidanzato tontolone e… Magia.
# #
Sabrina Vita da Strega è stato uno dei telefilm cult di quel fantastico periodo compreso tra gli ultimi anni '90 e i primi del 2000, quel momento in cui noi addicted in erba ci aprivamo al mondo delle serie tv e non vedevamo l'ora di tornare da scuola per gustarci la puntata quotidiana.
A essere sinceri, però, l'origine di questo show ha radici molto più profonde, che risalgono alla sitcom "Vita da strega", che debuttò negli Stati Uniti nel 1964: la protagonista era Samantha, una brillante maga alle prese con la quotidianità da neosposina innamorata e con le complicazioni ovviamente causate da un grande potere sovrannaturale.
# #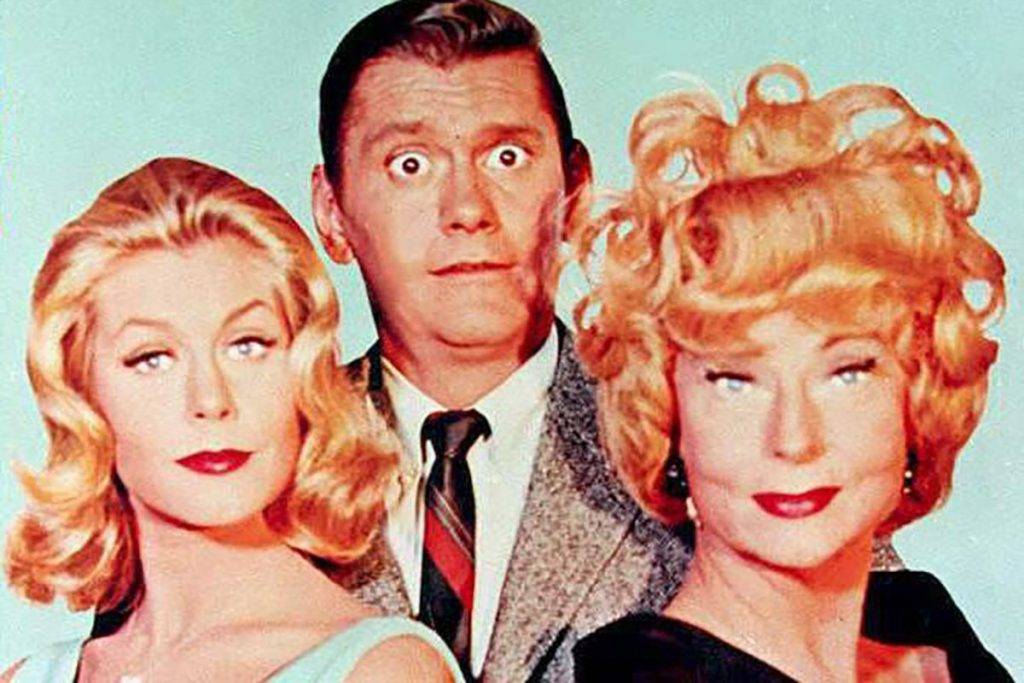 Non è solo l'omonimia del titolo a creare collegamenti tra le due serie (che esiste solo nella versione italiana: in lingua originale abbiamo "Sabrina, The Teenage Witch" e "Bewitched"… E non è un caso che i nostri traduttori abbiano deliberatamente scelto di inserire un link immediato tra questi telefilm), ma anche la presenza di elementi comuni: entrambe le protagoniste sono bionde e belle, possiedono capacità magiche che non sempre riescono a controllare e che spesso sono più dannose che utili, hanno un marito/fidanzato umano e dei parenti come dire? Interessanti! E soprattutto si trovano a dover fare i conti con il mondo normale, talvolta incomprensibile agli occhi di creature nate con il privilegio di poteri speciali.
D'altro canto, sia Sabrina che Samantha rappresentano l'epoca in cui vivono, ed ecco perché sono anche molto differenti: la prima è una scoppiettante teenager di fine secolo, intraprendente ma in fondo non più energica delle sue coetanee, ragazze sicure e indipendenti quanto lei.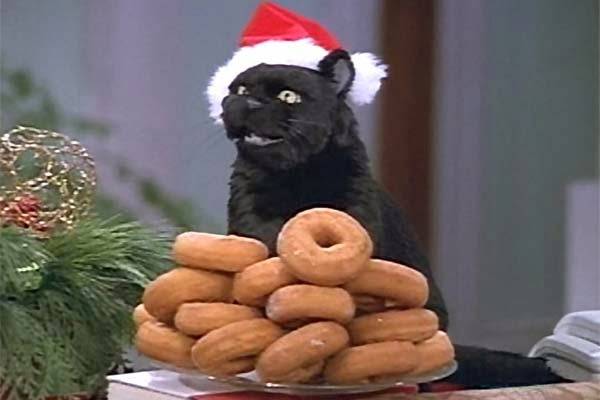 La storia di Samantha è al contrario ambientata in un periodo in cui il ruolo femminile nella società era ancora incerto, in bilico tra la tradizionale figura della moglie devota e un crescente desiderio di emancipazione: negli States come nel resto del mondo, gli anni '60 non sono stati esattamente un esempio di tolleranza e apertura mentale… Quindi Samantha è nello stesso tempo l'elegante signora Stephens, sempre pronta ad aspettare il maritino a casa, la donna intelligente che prende l'iniziativa e usa le proprie capacità per raggiungere degli obiettivi, e ovviamente anche la strega, la creatura diversa che deve nascondersi da un'opinione pubblica che non la accetterebbe (come non accetta gli stranieri, gli omosessuali, i soggetti poco raccomandabili).
Insomma, se Vita da Strega era portatore di un messaggio serio, la nostra Sabrina aveva l'unico scopo di farci sorridere e insegnarci valori positivi ma piuttosto a buon mercato, quali l'amicizia, la lealtà e così via.
In ogni caso, le avventure della streghetta adolescente hanno accompagnato la nostra infanzia e ci sono rimaste nel cuore, anche perché le abbiamo trovate un po' ovunque: nel telefilm, nel film "Sabrina – Vacanze romane" (dite quello che volete, ma mi ha fatto sognare!) e naturalmente nella serie animata "Secrets of a Teenage Witch".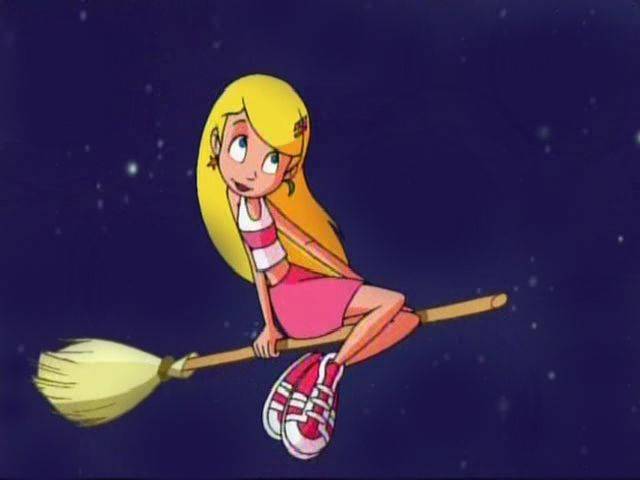 Perciò, quando abbiamo visto l'ultimo episodio dello show qualcosa si è spento per sempre dentro di noi; in compenso però la puntata finale è stata così bella da restare impressa nella nostra memoria per tutti questi anni.
Ripassiamo le sensazioni e le emozioni che la conclusione di Sabrina Vita da Strega ci ha lasciato, rivivendole minuto per minuto!
Il lieto fine dopo una vita da strega
1 – Oook, quindi il concetto di battuta divertente degli showrunners è "facciamo chiedere a Salem se Sabrina ha i piedi gelati e poi… Lei scende dal letto e ha due enormi cubetti di ghiaccio al posto dei piedi!" WTF?
2 – Perché nei film e nelle serie tv organizzare un matrimonio deve essere un calvario? Perché questi poveri uomini delle consegne portano sempre i fiori nel posto sbagliato? Se fossi una wedding planner mi sentirei abbastanza offesa da simili stereotipi.
3 – Sabrina sta per sposare uno ancora più idiota di Harvey.
4 – Ah, quindi a una strega si ghiacciano i piedi quando sta per compiere un passo importante e non è del tutto sicura che sia la cosa giusta… Ha senso. A suo modo.
5 – Un lama come regalo di nozze. Ma anche nelle altre puntate c'erano gag così cretine? Che cavolo guardavo da piccola?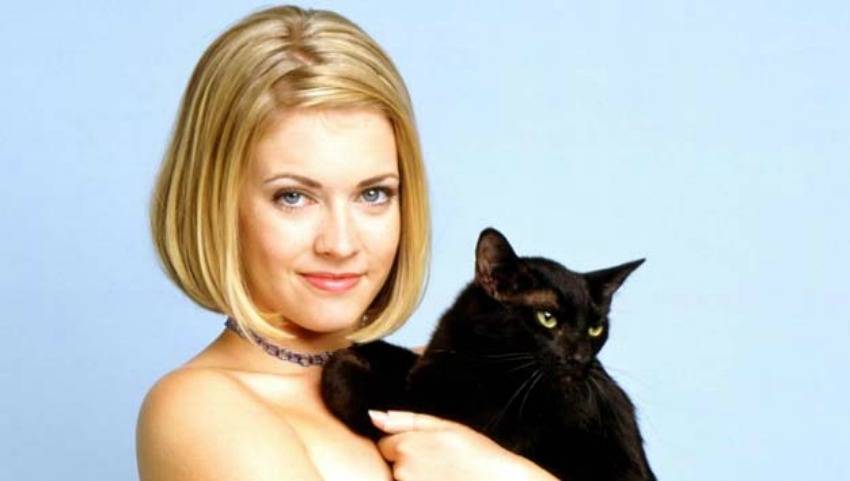 6 – Perciò la madre di Sabrina è stata introdotta in casa sotto forma di animale. Perché?
7 – Uno come Harvey in sella a una moto tanto figa è una bestemmia.
8 – Questo fatto di personificare gli stati emotivi in creature magiche mi è sempre piaciuto: fa molto fiabesco, vero?
9 – Allora per scoprire se un uomo è perfetto per me basta che provi a far combaciare due pietre con le nostre foto sopra? Se mi avessero informato che era così semplice…
10 – Per incontrare la Certezza occorre andare sulla Stella Polare, perché quello è l'astro che guida il cammino e conduce sempre nella giusta direzione. E in realtà la Stella Polare è una metafora per l'anima, come a dire che la verità si trova solo dentro di noi! Bene, Sabrina Vita da Strega mi ha appena aperto un mondo nuovo!