Amanti del crime psicologico inglese a rapporto!
Uno degli ideatori di Serie di questo genere, Allan Cubitt, creatore The Fall, scriverà e dirigerà una nuova Serie BBC: Death and Nightingales.
Death and Nightingales sarà una miniserie divisa in soli tre episodi ispirata all'omonimo romanzo drammatico di Eugene McCable.
Questo drama, che verrà trasmesso sempre da BBC, fa riunire il creatore delle tre stagioni di The Fall con uno dei suoi protagonisti, il bel Jamie Dornan, che nonostante dopo The Fall si sia concentrato maggiormente sul cinema con successi più o meno interessanti, ha deciso di tornare a lavorare per il piccolo schermo.
Tralasciando la saga cinematografica di 50 Sfumature che, ammettiamolo, ha messo in risalto più la bellezza e la fisicità di Jamie Dornan che il suo talento come attore, il personaggio di Paul Spector creato da Allan Cubitt rimane veramente ben caratterizzato e molto ben interpretato. Che sia la collaborazione tra i due a far risaltare il talento di entrambi?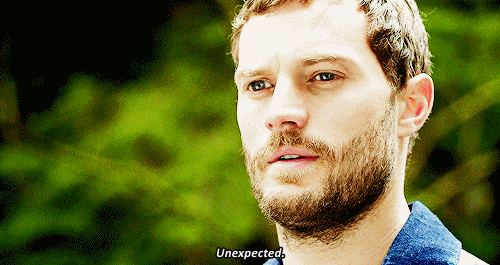 Death and Nightingales racconterà una storia di amore, di tradimento e di vendetta e si svolgerà tutta coprendo un arco temporale di 24 ore, precisamente il giorno del 25esimo compleanno della protagonista, Beth Winters. Sullo sfondo delle verdi campagne del 1885 dell'Irlanda del Nord, Beth decide di unirsi ad un uomo di nome Liam Ward, sfuggendo alle regole soffocanti del patrigno Pastore Protestante Billy.
Gli attori principali sono già stati definiti, oltre a Dornan, Beth Winters sarà interpretata da Ann Skelly, mentre l'attore Matthew Rhys darà il volto al Pastore Billy.
Proprio Rhys, straordinario protagonista in The Americans, si dichiara molto felice di questo progetto dicendo:
"Sono stato un fan del lavoro di Allan Cubitt per anni e sono felice di avere la possibilità di recitare in Death and Nightingales insieme a Jamie e Ann, facendo così il mio ritorno alla BBC."
Anche Jamie Dornan pensa di aver fatto la scelta giusta nel tornare a lavorare con Allan Cubitt nella sua terra e dichiara:
"Sono felice di riunirmi ad Allan e di fruire della sua scrittura geniale per interpretare un personaggio intrigante come Liam Ward, tornando a lavorare in Irlanda del Nord con BBC Two."
Che Death and Nightingales sia una nuova vittoria derivante dalla combinazione Cubitt-Dornan? Speriamo proprio di si!