Con la tecnologia in continua evoluzione è forse possibile visitare dei luoghi immaginati nelle Serie Tv. Il mondo di Twin Peaks sta per incontrare la realtà virtuale. La serie, ideata da David Lynch, ha visto negli anni '90 la realizzazione di due stagioni misteriose e macabre. Nel 2017 la serie è tornata con la terza stagione e proprio quest'ultima sarà protagonista della nuova esperienza.
Con un'esperienza di realtà virtuale i fan di Twin Peaks potranno immergersi in questo mondo misterioso.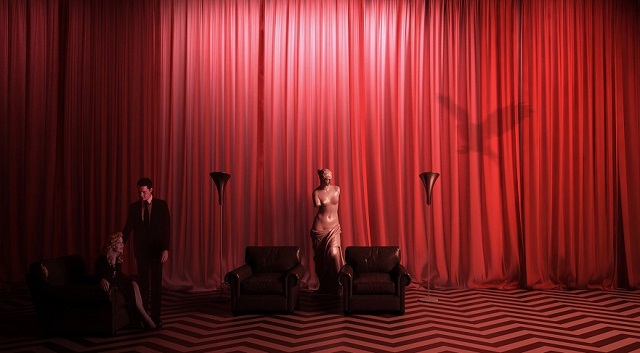 A dare questa buona notizia è stata la software house Collider Games tramite un post su Twitter. Al Festival of Disruption, evento creato dallo stesso David Lynch che si terrà il prossimo weekend, sarà possibile assistere all'annuncio di questa esperienza in realtà virtuale, al momento per i caschi Oculus Rift e HTC Vive. Sarà Lynch a supervisionare il lavoro che dovrebbe fare riferimento a quanto accaduto nel corso della terza stagione di Twin Peaks. Non possiamo che aspettarci un grande risultato!
Abbiamo visto a grandi linee di cosa si tratta, ma in cosa consiste esattamente questa esperienza? Semplice: il mondo di Twin Peaks verrà presentato e visto attraverso gli occhi di Dale Cooper, senza tralasciare i colpi di scena degli episodi più recenti. Chi parteciperà a questa esperienza dovrà provare a evadere dalla Red Room nella Loggia Nera e tornare nel mondo reale. Misteri, inquietudine e scene macabre: ecco cosa ci aspetta.
Come anticipato, questa esperienza è al momento destionata ai caschi Oculus Rift e HTC Vive. Attualmente non è ancora stata annunciata la versione per il casco Sony (PlayStation VR). Oltre a ciò, anche la data di uscita non è stata ancora confermata. Il Festival of Disruption sarà l'occasione per riferire ulteriori dettagli e, chissà, mostrare una prima esperienza!