Vi abbiamo parlato in anteprima delle prime cinque puntate di questa nuova stagione di True Detective (potete trovare l'articolo senza spoiler qui). Ci siamo confrontati con un prodotto che, fin dove l'abbiamo visto, ha l'aria di sembrare maturo. Adesso che le puntate andranno in onda settimanalmente per tutti su Sky Atlantic, entriamo più nello specifico nelle dinamiche e nella mente di Nic Pizzolatto, che ci regala un pilot e un secondo episodio ricchi di elementi di raccordo con la prima stagione ma caratterizzati da novità strutturali importanti. Attenzione: seguono spoiler sulla 3×01 e la 3×02 di True Detective.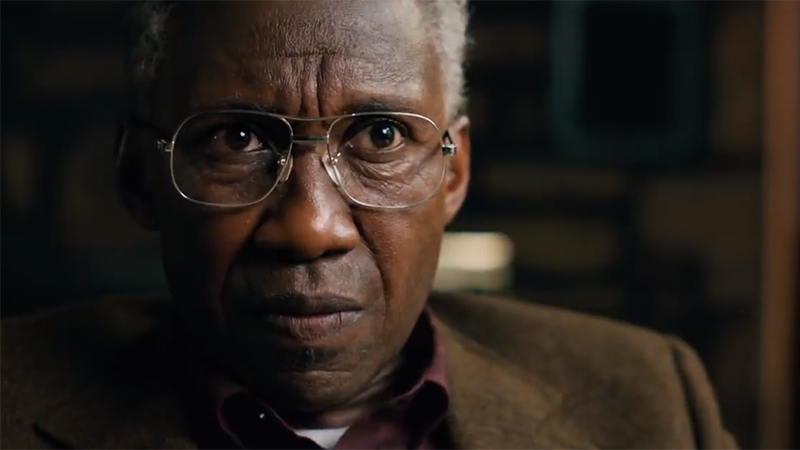 The Great War and Modern Memory, questo il titolo del pilot, è un episodio che mette subito in chiaro una cosa: gli spettatori devono stare attenti. Anzi, ci dice di più. Gli spettatori saranno attivamente coinvolti nel comprendere i misteri del caso che travolge i due detective protagonisti. Il tema del tempo, e del suo inesorabile e inarrestabile flusso, è da subito fondamentale. Ci sono tre fasce temporali in questa storia in ordine cronologico, il 1980, poi il 1990 e infine il 2015.
Fil rouge è il caso, con i suoi protagonisti. Dobbiamo, dunque, iniziare da quel 7 novembre 1980.
Will e Julie Purcell sono due piccoli fratelli che, nelle folte foreste dell'Arkansas, chiedono al padre Tom di fare un giro in bicicletta nella zona. È da questo momento che il regista Jeremy Saulnier inizia a tingere di caratteristiche tipiche dell'horror quella che è di fatto un poliziesco. Il percorso in bicicletta dei due bambini è accompagnato da un costante slow motion, che vede la telecamera soffermarsi sui volti di tutti i soggetti che li incrociano per strada: creare l'inquietudine in scene che a velocità normale non trasmetterebbero nulla è una mossa che ci fa capire fin da subito che qualcosa andrà storto. E così sarà.
I due bambini non tornano a casa all'orario prestabilito, ma questo non lo scopriamo direttamente. Lo scopriamo perchè due detective, Wayne Hays (Mahershala Ali) e Roland West (Stephen Dorff), che stanno impiegando la notte sparando ad animali selvatici (tra cui una volpe di cui parleremo a breve), vengono dirottati dalla centrale verso la casa dei coniugi Purcell, per la denuncia di scomparsa dei due piccoli. Iniziamo subito a comprendere che Wayne è un vero e proprio segugio: segue le tracce nel vero senso della parola, cerca impronte, scopre inquietanti particolari all'interno di un quadro familiare devastato da due coniugi che si odiano.
Del resto, il punto di vista narrativo è di Wayne. È lui che viene interrogato da due detective sul caso di dieci anni prima, nel 1990.
I fan lo sanno: è un chiaro richiamo alla struttura narrativa della prima stagione. Ed è sempre lui, nel 2015, l'intervistato di un programma la cui ironia del nome non può sfuggire a nessuno: True Criminals. C'è, tuttavia, un problema, sollevato in realtà già dal titolo dell'episodio: la memoria. Nel 2015 – che è, tra l'altro, la fase temporale in cui inizia l'episodio – Wayne appare affetto da una forma di demenza senile. Ha dimenticato i dettagli del caso Purcell che, deduciamo ben presto, non è stato mai risolto. Non del tutto, almeno.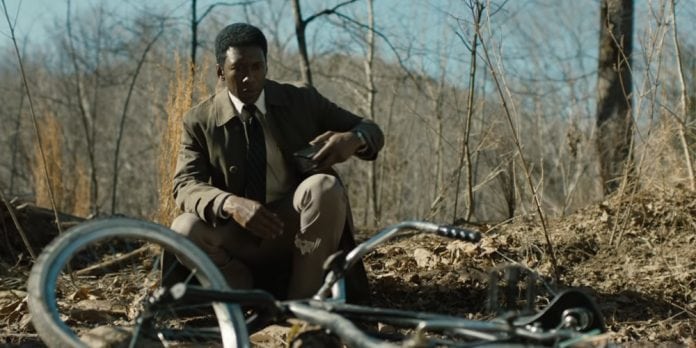 La questione della memoria ci porta inevitabilmente al secondo episodio, Kiss Tomorrow Goodbye. Già nel 1990, infatti, i detective che interrogano Wayne mettono in discussione la sua memoria. Comprendiamo che la relazione con la moglie Amelia Reardon (Carmen Ejogo), la professoressa conosciuta nel 1980 durante il caso, è finita malamente. Ma c'è qualcosa che ci spinge a dubitare fin da ora di Wayne, soprattutto vedendolo nel 2015: possiamo fidarci, come spettatori, del racconto di Wayne e in particolare dei suoi ricordi?
Tornando nel 1980, l'attitudine da cane da ricerca di Wayne dà i primi risultati. Nella quest che lo spinge a seguire delle bambole disseminate nella foresta, giunge tristemente al cadavere del piccolo Will, candidamente disteso in una grotta con le mani incrociate poggiate sul ventre. È la fine del percorso. Nessuna traccia, invece, di Julie.
Wayne, soprattutto a partire da questo momento, sembra perseguitato. Una persecuzione, principalmente autoindotta, che attraversa ben 35 anni senza trovare soluzione.
Perché le bambole? Perché tanti sospettati ma nessun colpevole? E perché, soprattutto, il Wayne del 2015 sembra sentirsi in colpa per qualcosa che lui stesso ha fatto?
Un personaggio su cui l'attenzione di protagonisti e della telecamera si posa più volte è un uomo, un nativo americano di nome Brett Woodard, che gira per la comunità con il suo mezzo raccogli-spazzatura. Noi spettatori sappiamo che lui è uno di quelli che ha visto i bambini girare in bicicletta poco prima che sparissero. Ma la stessa cosa può dirsi di un gruppo di adolescenti che, anzi, è mostrato a un certo punto in possesso di una delle due biciclette. Tanti indizi, nessuna prova. E noi, come i detective, siamo risucchiati in questo magma da cui sembra impossibile liberarsi.
È tuttavia il nativo americano a porre, nel secondo episodio, quella che potrebbe essere una base sulla filosofia portante di questa terza stagione di True Detective. Interrogato dalla coppia Wayne-West nel 1980, e in particolare stuzzicato sul perchè si preoccupa di girare per la comunità raccogliendo la spazzatura, la sua risposta è tragicamente indicativa:
"Non mi chiedo perchè faccio questa vita".

Ulteriormente incalzato da Wayne, che paradossalmente si sente toccato da questa frase, è questa volta Brett che fa una domanda ambigua:
"Sei mai stato in un posto che non riesci a lasciare ma in cui non vuoi rimanere allo stesso tempo?".
Gli amanti di True Detective sanno bene quanto il simbolismo sia colonna portante di questa magnifica serie. Il pilot di questa terza stagione ci fornisce almeno due elementi su cui riflettere.
Abbiamo già citato la volpe e le bambole: la prima, generalmente simbolo di preveggenza, nella cultura dei nativi americani delle Grandi Pianure ha un valore ingannevole, a volte addirittura presagio di morte. Curioso, da un lato, il fatto che Wayne impedisce a West di sparare proprio a una volpe nel loro momento di ozio a inizio puntata, e dall'altro il fatto che, come detto, ci sia un Nativo Americano tra i personaggi.
Le bambole, invece, sono di solito simbolo di casa: contraddittorio e inquietante, dunque, trovarle lontane da casa, addirittura in una foresta. Proprio come i bambini, che non dovrebbero affatto essere così lontani da casa.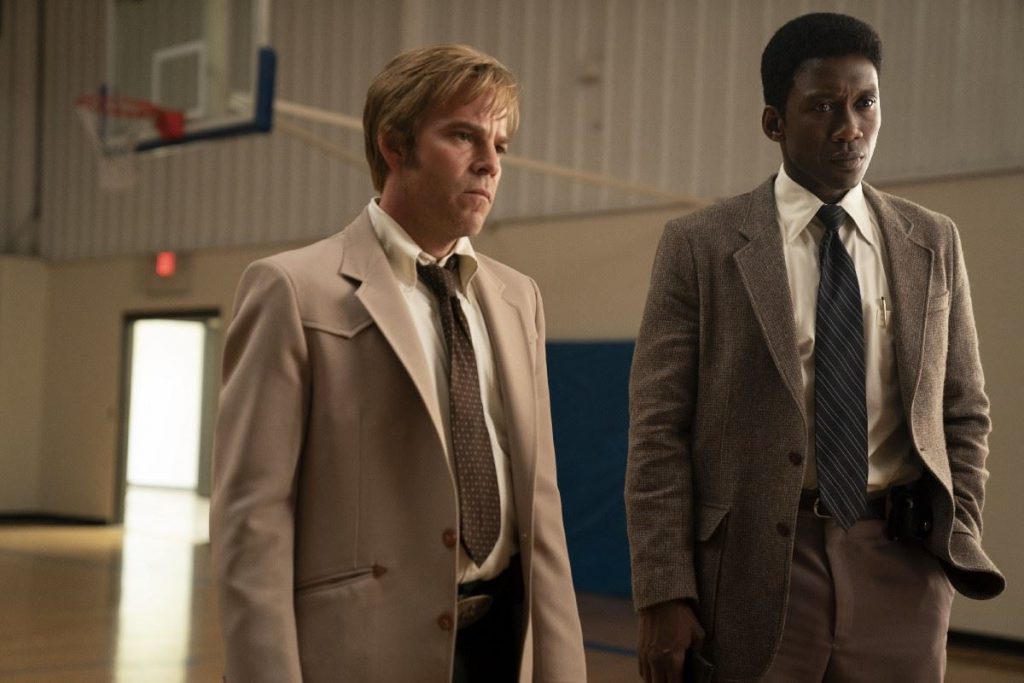 Ma quello che ci trasmette questa puntata di True Detective è il crudo realismo con cui veniamo avvisati che non stiamo guardando la tipica storia di polizia in cui i buoni acciuffano i cattivi.
La morte di quel ragazzino inquieta, ci fa capire che è parte di qualcosa di più ampio, e certifica la sconfitta dei detective. True Detective è tornata, ancora una volta, a dirci che non c'è giustizia in questo mondo. Forse.