The Witcher, serie tv ispirata ai celebri romanzi dello scrittore polacco Andrzej Sapkowski, approderà su Netflix nell'ultimo trimestre del 2019. Molte sono le aspettative del pubblico che ha amato la saga videoludica e i romanzi.
Come spesso accade quando si annuncia una trasposizione di qualsiasi tipo di un universo molto amato è praticamente impossibile soddisfare tutti i palati. C'è chi inizia già a storcere il naso ancora prima di aver visto gli attori nei panni dei vari personaggi. La serie tv Netflix dedicata a The Witcher non è di certo esente da questo fenomeno, anzi.
The Witcher: La sinossi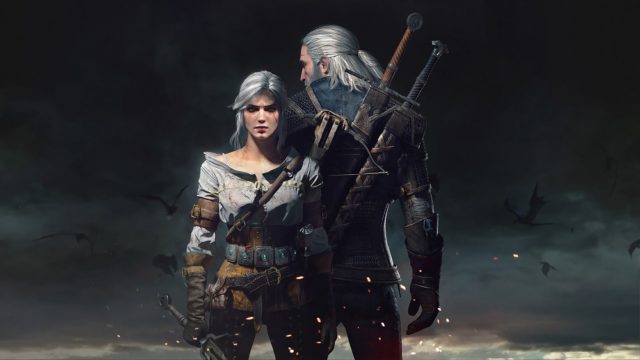 La serie è composta da due raccolte di racconti, più una raccolta fuori stampa omonima della saga, e sei romanzi. Protagonista uno degli ultimi strighi della sua epoca: umani geneticamente modificati che possono vedere in assenza di luce, hanno forza e agilità superiori rispetto agli uomini normali, vivono più a lungo, resistono a veleni mortali e sanno usare i Segni, una forma rudimentale di magia.
Lo strigo di cui si parla è Geralt di Rivia, un solitario cacciatore di mostri, che lotta per trovare il suo posto nel mondo. Un mondo in cui le persone spesso si dimostrano più malvagie delle bestie a cui egli dà la caccia. Ma quando il destino lo spinge verso una potente strega e una giovane principessa con un pericoloso segreto, i tre devono imparare a convivere per affrontare insieme un lungo viaggio.
La scelta di Henry Cavill e il Cast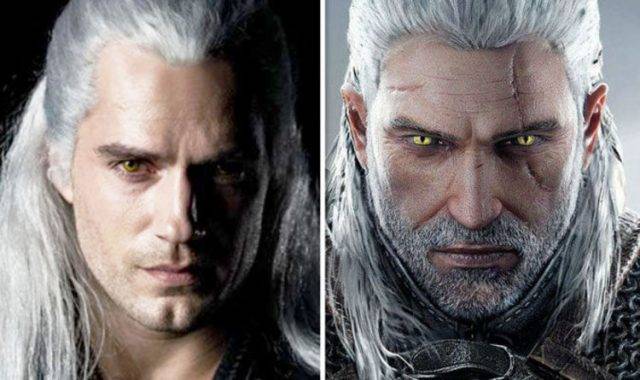 Il ruolo del protagonista, il solitario cacciatore di mostri Geralt di Rivia, è stato affidato a Henry Cavill. L'attore britannico, classe 1983, ha ottenuto la consacrazione nel 2013, interpretando il ruolo di Clark Kent (Superman) nel film L'uomo d'acciaio diretto da Zack Snyder. Il primo sguardo tuttavia non ha convinto a pieno. Se la presenza della barba non è di certo obbligatoria, molti fan si aspettano un volto più segnato dalle battaglie e soprattutto dei capelli decisamente migliori e più realistici.
Il creative producer della serie tv, Tomasz Bagiński, si è detto soddisfatto della scelta di Henry Cavill come protagonista di The Witcher. Queste le sue parole:

"Il pubblico lo amerà. Ovviamente, non posso dire di più al momento, lo vedrete direttamente sullo schermo. Poi Henry è un ragazzone grande e grosso, non voglio scherzare con lui!".
A completare il cast troviamo Eamon Farren (Cahir), Joey Batey (Jaskier), Lars Mikkelsen (Stregobor), Royce Pierreson (Istredd), Maciej Musial (Sir Lazlo), Wilson Radjou-Pujalte (Dara), Anna Shaffer (Triss), Freya Allan (Ciri), Anya Chalotra (Yennefer), Jodhi May (Calanthe), Björn Hlynur Haraldsson (Mousesack), MyAnna Buring (Tissaia), Mimi Ndiweni (Fringilla), Therica Wilson-Read (Sabrina) e Millie Brady (Renfri)
La Serie Tv vs Il Videogioco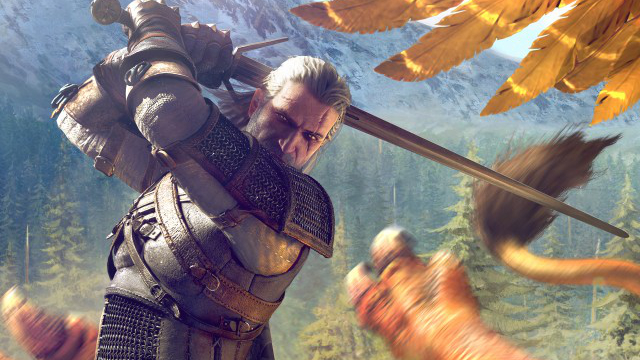 L'assenza invece della barba sul viso di Cavill, sembra una scelta precisa. La showrunner Lauren Schmidt Hissrich, infatti, ha rivelato che la serie tv sarà basata principalmente sui romanzi di Sapkowski e non sulla saga videoludica

"Per me è una situazione un po' spinosa perché sono una grande fan dei videogiochi, ma ad ora la saga videoludica è l'unica versione visiva che abbiamo della storia e dobbiamo cercare di distanziarci da questa, cercando di essere originali. Dal momento che ho iniziato a sviluppare la serie tv, ho smesso di giocare ai videogiochi".
Quattro episodi della serie tv Netflix , tra cui il primo, saranno diretti da Alik Sakharov (House of Cards e Game of Thrones). Alex Garcia Lopez e Charlotte Brändström, invece, dirigeranno due episodi ciascuno.
Secondo alcune indiscrezioni, Netflix avrebbe già in programma la realizzazione di diverse stagioni. La data di uscita ufficiale non c'è, ma la serie fa già parlare di sé. Tante sono le aspettative, soprattutto per il pubblico polacco che potrebbe vedere un suo prodotto esportato su una piattaforma globale.
Non ci resta che ingannare l'attesa, recuperando i romanzi. O magari con una sessione intensiva di gaming. Io, da amante della saga, non sto più nella pelle.