Netflix ha finalmente puntato gli occhi su un filone narrativo su cui molti hanno investito: il genere fantasy-epico. E lo ha fatto attraverso l'adattamento televisivo di The Witcher, basato su una serie di pluripremiati libri dell'autore polacco Andrzej Sapkowski e su una epopea videoludica legata al mondo delle consolle. Dopo la fine della prima stagione, durata otto episodi, i fan non vedono l'ora che arrivi sui piccoli schermi la seconda stagione. La storia, in sintesi, è questa: Henry Cavill interpreta Geralt di Rivia, un cacciatore di mostri "a noleggio", un eroe mercenario. The Witcher è, ed è stato, adattato per la tv dalla regista Lauren Hissrich. Ambientato in un mondo fantastico chiamato semplicemente il Continente, la prima stagione della produzione Neflix divide le sue attenzioni tra Geralt, la bella maga Yennefer di Vengerberg e Ciri, una giovane principessa dal destino misterioso, legata indissolubilmente al Witcher.
Tutti e tre vengono investiti dalle vicende e dalle guerre del Continente, mentre il regno di Nilfgaard avanza prepotentemente lasciando morte dietro di sé, con l'obiettivo di conquistare tutto. Sebbene Geralt tenti di concentrarsi sull'uccisione di mostri per guadagnarsi il denaro, il mondo è pieno di persone che cercano di influenzarlo e di portarlo dalla loro parte, ma lo Strigo ha un suo codice e una sua morale (qui parliamo del rapporto che lega il personaggio all'attore che lo interpreta, Henry Cavill). Netflix ha puntato molto su questo progetto, come dimostrato dal budget investito in effetti speciali, attrezzature e attori di qualità. The Witcher è chiaramente una delle maggiori priorità per Netflix, quindi non c'è da sorprendersi che sia stato rinnovato per una seconda stagione ancora prima che la prima fosse stata pubblicata.
The Witcher è già stato rinnovato per la seconda stagione, ecco i motivi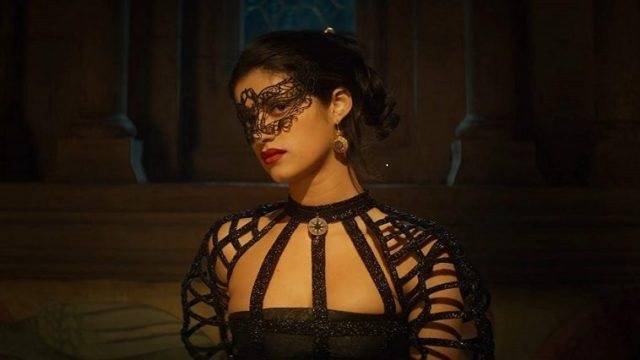 Netflix ha annunciato ufficialmente la seconda stagione di The Witcher questo novembre, con un'immagine delle due spade di Geralt (acciaio per uccidere gli umani, argento per uccidere i mostri). La Hissrich ha risposto con entusiasmo alla notizia, dicendo: "Non potrei essere più orgogliosa di ciò che lo straordinario cast e la troupe di The Witcher hanno realizzato, e non vedo l'ora che il mondo scopra e osservi queste storie insieme a noi".
La probabile data di uscita della seconda stagione
L'annuncio della seconda stagione di The Witcher è arrivato insieme a quello che i nuovi episodi dovrebbero sbarcare sui nostri piccoli schermi nel 2021. Le riprese della prima stagione sono iniziate nell'ottobre del 2018 e gli episodi rilasciati a dicembre 2019, quindi possiamo aspettarci una scala temporale simile per la produzione della stagione 2. Le riprese di questa partiranno all'inizio del 2020, quindi, in linea teorica, dovremmo poter godere delle nuove avventure di Geralt e compagni nella prima metà del 2021.
Qualche anticipazione sulla storia della seconda stagione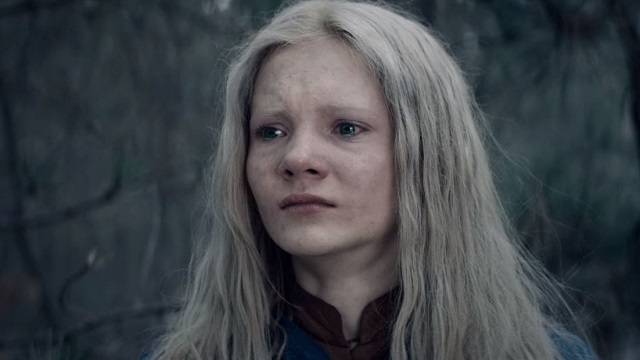 The Witcher è strettamente basato sui libri di Sapkowski e la prima stagione si conclude con la Battaglia di Sodden Hill, che segna la fine della prima guerra del Nord. La stagione-pilot si basa principalmente sulle prime due raccolte di storie di The Witcher: The Sword of Destiny e The Last Wish, e anche in parte sul primo romanzo, Blood of Elves. In particolare, la prima stagione è suddivisa in tre diverse linee temporali: Yennefer, Geralt e Ciri. I percorsi di Geralt e Yennefer si incrociano due volte nella prima stagione, e, alla fine, Geralt e Ciri si incontrano nell'ultimo episodio, dove convergono le tre linee temporali. È probabile che i personaggi non subiscano sbalzi temporali e che la prossima di The Witcher abbia un approccio più lineare.
Ora che Ciri è affidata a Geralt, potremmo vederlo portare la bambina da Kaer Morhen per allenarsi per diventare una nuova Witcher, anche se, sulla base della sua conversazione con sua madre nel delirio dovuto al morso di un demone, sembra che Geralt non voglia infliggere quel tipo di addestramento brutale a Ciri. Il destino di Yennefer è rimasto incerto dopo aver usato la sua smisurata magia per sconfiggere l'esercito di Nilfgaard e potrebbe essere in condizioni critiche all'inizio della seconda stagione. Nei libri, la maga sviluppa una stretta relazione con Ciri, quindi speriamo di vedere interagire le due protagoniste femminili nella prossima stagione.
Il cast di The Witcher 2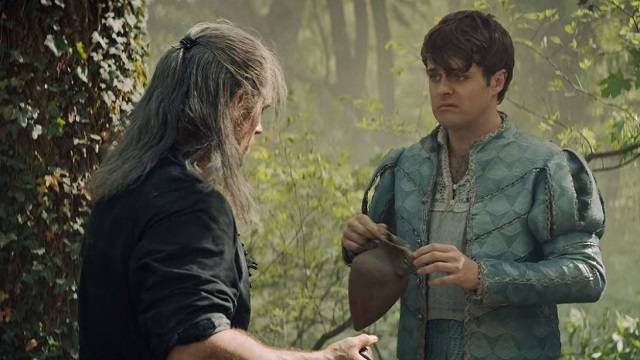 Geralt, Yennefer e Ciri sono gli unici membri del cast "regolari", se così possiamo dire, nella prima stagione di The Witcher, ma ci sono un certo numero di membri del cast ricorrenti che potrebbero tornare per la stagione successiva. Uno di questi è l'idolo di tutti i fan, ovvero Joey Batey che interpreta il bardo canterino amico di Geralt, Ranuncolo. Altre presenze quasi certe sono quelle di Anna Buring come Tissaia de Vries, Lars Mikkelsen come Stregobor, Anna Shaffer come Triss Merigold ed Eamon Farren come Cahir. Curiosamente, il finale della prima stagione è caratterizzato da una breve voce fuori campo del mentore di Geralt, Vesemir, e i titoli rivelano che la voce del "giovane Vesemir" è stata doppiata da Theo James. Che entri anche lui a far parte del cast (qui parliamo del desiderio di Mark Hamill di interpretare un Vesemir più adulto)?
James, infatti, è troppo giovane per interpretare la versione di Vesemir nell'attuale impostazione temporale, quella di un vecchio guerriero brizzolato e il più vecchio degli witcher di Kaer Morhen, quindi possiamo aspettarci che qualcun altro venga scelto per il ruolo nella seconda stagione. Con la fine della prima che sposta l'azione più a nord, possiamo anche aspettarci che la stagione 2 introduca Vizimir II, re di Redania e i membri della sua corte, tra cui la maga Philippa Eilhart e Sigismund Dijkstra, il capo dei servizi segreti di Redania. Il mondo dei libri di The Witcher è gremito di molti altri personaggi, quindi dovremo aspettarci tanti nuovi volti nella prossima stagione. State pronti a meravigliarvi.