Fin dal primo annuncio di Netflix dell'inizio della produzione di The Witcher, molti spettatori si sono mostrati interessati al progetto, anche quelli che non conoscevano la storia dei libri né dei videgiochi.
Prevedibilmente, i più curiosi erano soprattutto quelli che già conoscevano le avventure di Geralt di Rivia, le sue lotte, i suoi tormenti e i legami che poco a poco ha costruito nel corso delle sue vicissitudini raccontante in The Witcher. A quasi un mese dal rilascio della serie, il pubblico si è già espresso: chi con estrema indignazione e chi invece è rimasto piacevolmente sorpreso, tanto da quotarla come migliore serie tv dell'anno.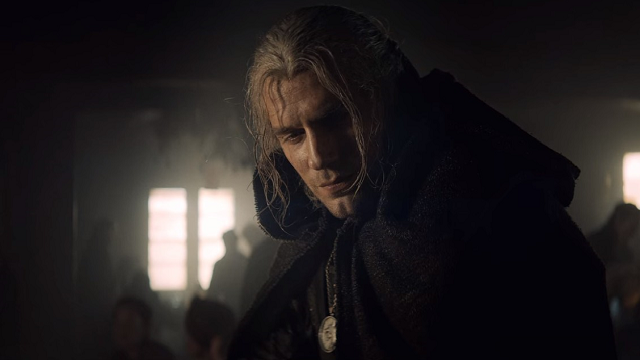 Ci sono diversi elementi positivi che caratterizzano questa serie: prima fra tutti la produzione, che è stata in grado di rendere l'ambientazione molto evocativa. I paesaggi, i costumi, ogni elemento presente nella serie è fedele al mondo fantasy. Nulla è lasciato al caso, tutto è al suo posto. Le performance degli attori si sono rivelate ottime, specie quella di Henry Cavill, il quale ha dimostrato di tenere molto al ruolo e, essendo fan della serie di Sapkowski, voleva essere credibile e fare un buon lavoro. Anche le coreografie dei combattimenti sono davvero ben fatte, tanto da risultare quasi ipnotiche.
Eppure, alcuni aspetti non hanno funzionato: molti spettatori sono rimasti interdetti, poco sorpresi, confusi e piuttosto annoiati. Non sono commenti privi di fondamenta perché anche la critica si è espressa negativamente. Vediamo cosa non ha funzionato nella prima stagione di The Witcher.
La serie è indirizzata solo a chi conosce la storia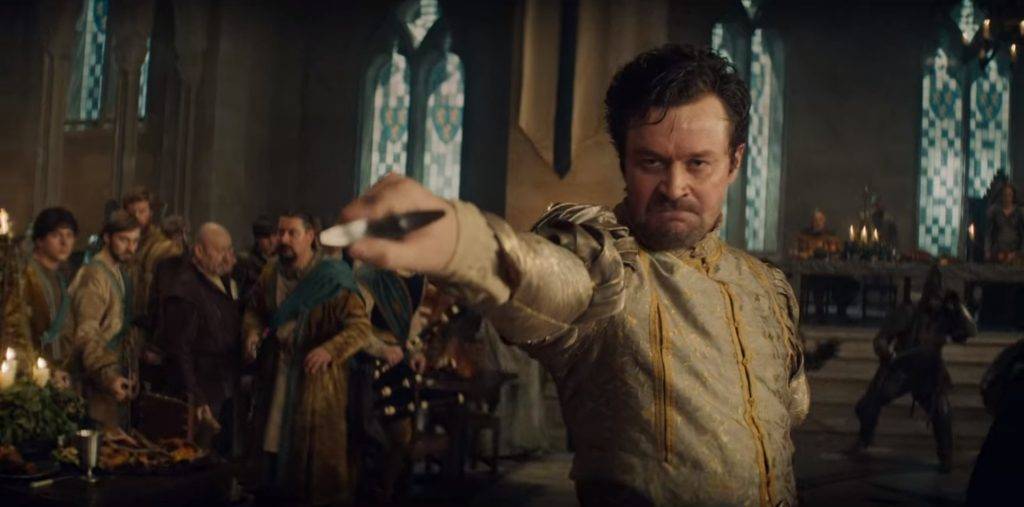 Molte persone del pubblico hanno avuto la percezione che la serie dia troppe cose per scontate, tanto che sembra rivolta solo chi conosce la storia di The Witcher.
Diversi fatti sono solo accennati, tutto appare confuso e niente è approfondito. Il pubblico è piuttosto perplesso: spesso non si capiva nemmeno il significato delle azioni stesse dei personaggi, tant'è che in rete sono subito circolate delle linee guida per poter capire la serie, i legami e alcuni elementi importanti che hanno omesso. Un aspetto decisamente significativo che ci fa capire a livello oggettivo che la narrazione è ricca di crepe. Sono davvero tante le persone rimaste deluse da questo aspetto, le quali, scoraggiate, hanno abbandonato The Witcher ancor prima di terminarla. D'altra parte, anche diverse persone che conoscevano già la serie hanno notato questo aspetto. Lo show ha raccontato la storia dei primi due libri che altro non sarebbero che una raccolta di racconti. Non si può nemmeno parlare di "fedeltà narrativa": la trasposizione è un processo davvero complesso, ma l'obiettivo sarebbe quello di permettere allo spettatore di prendere familiarità con la storia, con il mondo, l'aspetto geopolitico e la struttura della narrazione stessa senza dover ricorrere a espedienti per poter recuperare il tutto.
Non c'è un vero sviluppo dei personaggi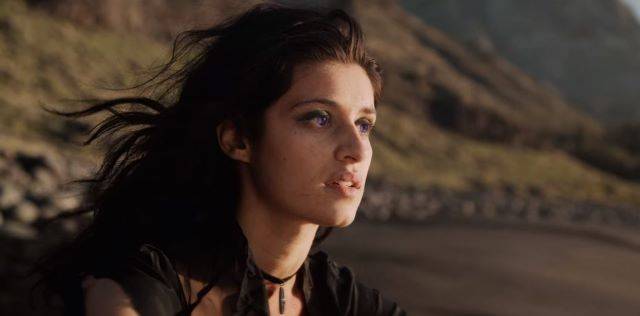 Geralt dovrebbe essere il protagonista di questa storia eppure lo vediamo sempre allo stesso modo. Cos'è cambiato in lui dal primo episodio all'ultimo? L'unico elemento significativo è l'affetto che prova nei confronti di Yennefer, ma non sono spiegati in modo esaustivo i motivi per i quali i due sarebbero legati dal destino. Lo stesso vale per tutti gli altri personaggi: di loro capiamo poco e nulla ed è un vero peccato perché avrebbe dato più corpo alla storia e più significato. L'unica nota positiva di un bellissimo sviluppo è quello di Yennefer: nella backstory vediamo una giovane impaurita dal mondo e da sé stessa per poi vederla completamente cambiata. Diventa padrona di sé e di quello che la circonda, con un intelletto così fine da prevedere le mosse degli altri personaggi. La sua evoluzione appare chiara, un cambiamento davvero radicale. Lo stesso lavoro avrebbero potuto farlo per gli altri personaggi, specialmente per il protagonista.
Non sappiamo nulla di Ciri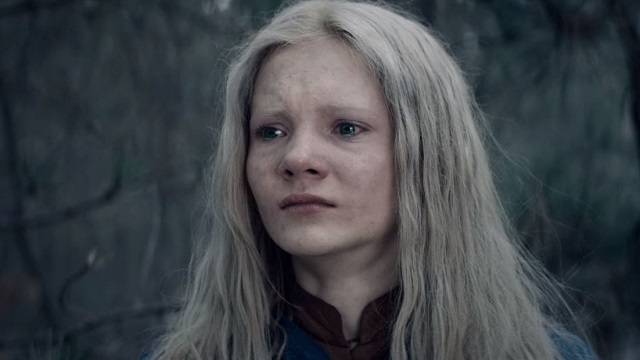 Sin dai primi episodi si evince che Ciri è un personaggio molto importante sia per lo sviluppo della storia, sia per Geralt e la sua maturazione. Eppure non la conosciamo: sappiamo il modo in cui è stata legata a Geralt, ma nulla di più. Tutto ciò che fa la principessa durante questa prima stagione è cercare Geralt perché così le hanno detto. Non vediamo da parte sua delle riflessioni, una qualche volontà: è un personaggio che, almeno in questa stagione, ci appare vuoto. Non percepiamo nulla della sua personalità, a parte la sua ribellione e lo scarso amore che nutre per le tradizioni degne di una famiglia reale.
La timeline è troppo confusionaria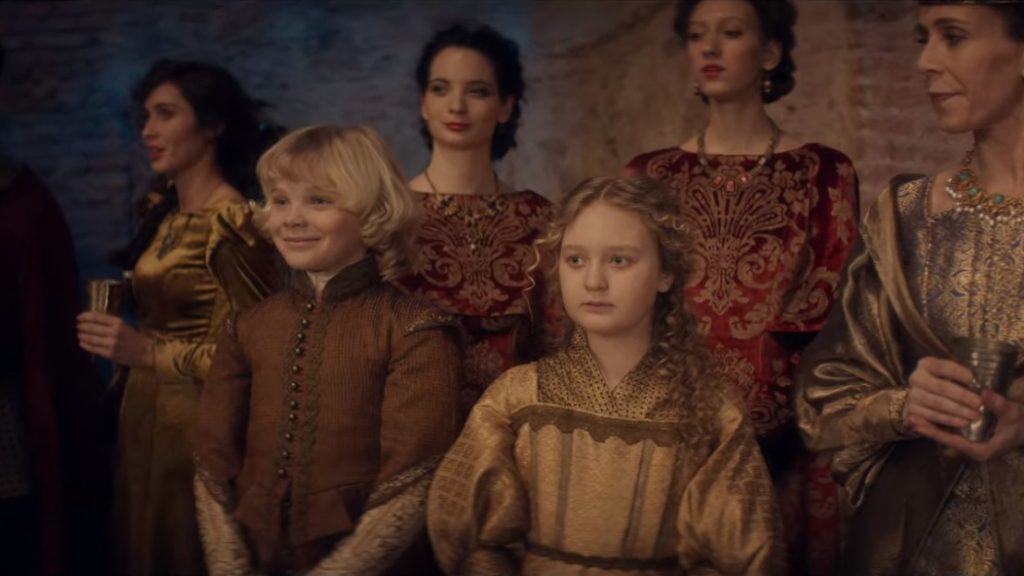 Così come in rete sono circolati articoli e linee guida per capire la narrazione, lo stesso è stato fatto per comprendere la linea temporale. Infatti, nella serie, non vengono specificati i tempi. In alcuni episodi sono persino raccontate ben tre linee temporali ed è normale che ci sia confusione da parte degli spettatori. A maggior ragione, vengono persi diversi dettagli che potevano essere di supporto per comprendere il flusso del tempo. Geralt e Yennefer invecchiano più lentamente e quindi i cambiamenti fisici non sono rilevanti, ma tutti gli altri personaggi, invece, essendo umani, dovrebbero in teoria mostrare un invecchiamento fisico. Gli autori si sono persi in questi dettagli che in realtà, data la loro importanza, sono da tenere in considerazione.
La prima stagione di The Witcher non si è rivelata un prodotto con una narrazione coerente e perfetta. I difetti sono molti, ma facciamo appello al fatto che è solo la prima stagione. Sicuramente molte lacune possono essere corrette proseguendo nella serie e noi speriamo davvero che sia così perché è una storia dal potenziale altissimo. Abbiamo davvero bisogno di serie tv fantasy che siano in grado di smentire molti stereotipi legati al genere. E The Witcher può sicuramente riuscirci.