Lo scorso 20 Dicembre è stata rilasciata la prima stagione di The Witcher, che in pochissimo tempo si è già aggiudicata il punteggio più alto su IMDb nella storia delle serie originali Netflix. Tuttavia, la serie ha anche ricevuto critiche contrastanti da parte di chi l'ha vista e dei fan dei libri/giochi. Insomma, come spesso accade, c'è chi ha apprezzato e chi no.
Ma cosa pensa l'autore della saga di The Witcher, Andrzej Sapkowski, in merito all'adattamento televisivo e alla performance dell'attore Henry Cavill nei panni del suo Geralt di Rivia?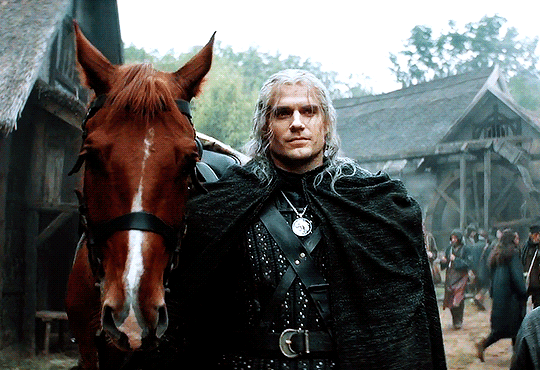 In un'intervista con People, a tal proposito, gli è stato chiesto proprio cosa pensasse dell'interpretazione di Henry Cavill e pare esserne rimasto molto soddisfatto:
Sono stato più che felice della performance di Henry nei panni di Geralt. È un vero professionista. Proprio come Viggo Mortensen ha dato il suo volto ad Aragorn [ne Il Signore degli Anelli], così Henry ha dato il suo a Geralt – e sarà così per sempre.
Inoltre, l'autore della saga ha detto di aver interferito poco con la realizzazione dello show di Netflix, affermando di credere fortemente nella libertà artistica altrui e di non voler imporre la sua visione.
Ha anche raccontato di essere un grande fan di pluripremiate saghe fantasy come Il Signore degli Anelli e Game of Thrones (qui trovate l'intervista di Peter Dinklage col suo personalissimo pensiero sul discusso finale della serie). E alla domanda su cosa spera rimarrà agli spettatori delle avventure di Geralt, ha risposto:
Sarò felice se agli spettatori – e ai lettori – rimanga qualcosa, qualsiasi cosa che possa arricchirli in qualche modo. E spero anche, sinceramente, di lasciarli infervorati. In ogni senso possibile. Non tiepidi, non indifferenti.
La prima stagione è già disponibile su Netflix da Venerdì 20 Dicembre.