Chi è Ciri? Non è facile dirlo, nemmeno dopo aver visto tutti gli episodi della prima stagione di The Witcher (di cui trovate qui la recensione). Su una cosa però siamo sicuri: non è la nuova Arya Stark. Questo è stato fermamente ribadito da Freya Allan e sottolineato da Anya Chalotra durante un'intervista. Ciri è completamente differente. Ciri è Ciri. Bisogna dunque cercare di delineare il ritratto della principessa Cirilla senza metterla a confronto con altri personaggi più noti. Anche perché ormai è chiaro: The Witcher raggiungerà livelli di fama molto alti. Sarà opportuno, perciò, cercare di districare i vari fili delle vicende di Ciri che ci sono apparsi intrecciati e confusi nel corso della serie, per via degli innumerevoli salti temporali.
Teatro dei primi anni della vita di Ciri è il regno di Cintra. La principessa vive con i nonni, Re Eist e la Regina Calanthe, due figure importanti, due pilastri nell'esistenza di Ciri. La ragazzina non ha il minimo sospetto dell'enorme segreto che custodiscono. Un segreto che la riguarda in prima persona: Ciri possiede dei poteri molto pericolosi, dalle tinte oscure. Da questi nascono tutti i guai della sua famiglia e del suo popolo. Ciri lo scoprirà soltanto alla morte di Calanthe, così come scoprirà che il suo destino è legato indissolubilmente a quello del Witcher Geralt di Rivia.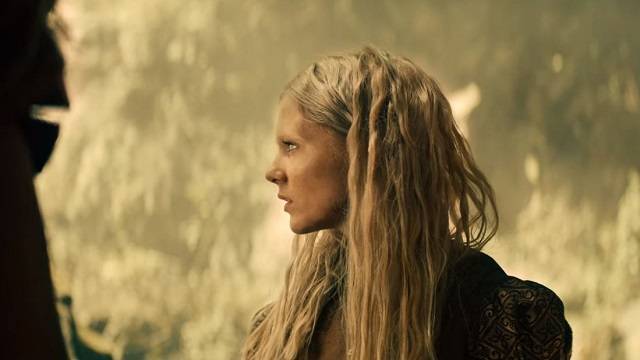 Dopo l'assalto dei soldati di Nilfgaard ai danni del regno di Cintra, Ciri sarà costretta a scappare tenendo questa informazione come unico faro che illumina il suo cammino. Deve trovare Geralt di Rivia.
Non è difficile intuire che, dopo la fuga, la vita di Ciri cambia drasticamente. Una principessa abituata agli agi e alla protezione garantita dalla presenza dei nonni sovrani si ritrova improvvisamente sola, nella miseria, senza sapere di chi potersi fidare. La mente dello spettatore si riempie di domande: cosa succederà? Ciri ce la farà ad affrontare una vita così diversa? Cosa si scoprirà del suo carattere? Queste circostanze possono essere accostate a una sorta di rito di iniziazione alla vita vera: la ragazza dovrà confrontarsi con la realtà nei suoi aspetti più crudi, a partire dallo scardinamento di alcuni suoi preconcetti. Accolta da un gruppo di abitanti di Cintra sfuggiti all'assedio, infatti, Ciri si renderà conto per la prima volta che la sua famiglia non è così ben vista da tutti. I fuggitivi considerano i regnanti incapaci di governare, egoisti e arroganti.
Un altro episodio fondamentale per la principessa Cirilla è senz'altro il suo incontro con Dara, un giovane elfo che inizialmente preferisce celare la sua natura. Lo scenario di questo incontro è un bosco in cui si sono nascosti i rifugiati di Cintra. Dara interviene mentre Ciri sta per mangiare delle bacche velenose, salvandole la vita. Un salvataggio che verrà poi ripetuto nel momento in cui l'esercito di Nilfgaard attaccherà il campo di rifugiati. Dara e Ciri sono costretti ad addentrarsi nei boschi e, finalmente, Dara rivela la sua identità di elfo.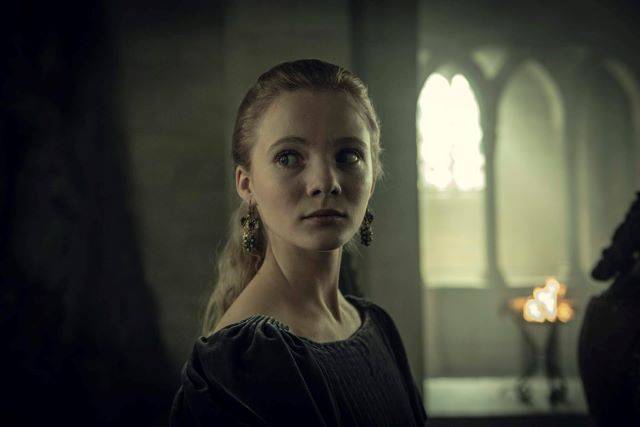 Ciri non è destinata a vivere momenti di quiete e una nuova sfida si presenta al cospetto della più giovane protagonista di The Witcher: la Foresta di Brokilon, dove vivono le Driadi.
Eithné, la regina delle Driadi, fa sapere a Ciri e Dara che tutti i nuovi arrivati devono bere un'acqua speciale che determinerà le loro intenzioni: solo i cuori puri possono sopravvivere e rimanere lì. In questo contesto Dara scopre l'identità di Ciri e rimane sconvolto perché fu proprio la regina Calanthe a ordinare la morte della sua famiglia. Tuttavia, Dara non incolpa Ciri e la invita a rimanere nella Foresta di Brokilon. Qui Ciri conosce Sacco di Topo, un druido che afferma di sapere come trovare il Witcher Geralt di Rivia, che è stato promesso a Ciri secondo la Legge della Sorpresa.
L'ingenua Ciri, però, deve fare i conti con un terribile inganno: Sacco di Topo non è il vero Sacco di Topo, ma un Doppler, una creatura in grado di prendere sembianze altrui. Sarà Dara a sospettare per primo dell'inganno, ma questo non impedirà al Doppler di rapire la principessa Cirilla. Dara sarà in grado di liberare Ciri, tuttavia la incolperà per averli fatti finire in tutti quei guai: finisce qui l'amicizia tra elfo e principessa. Ciri si ritrova nuovamente sola.
Proprio nella solitudine emerge tutta la confusione di Ciri, una ragazza che sa troppo poco perfino di sé stessa. Una ragazza che vorrebbe riscattarsi e recuperare tutto quello che le è stato sottratto.
Nell'ultimo episodio di The Witcher (che ha già superato Stranger Things!) avviene il tanto atteso incontro tra Ciri e Geralt di Rivia: i due personaggi sono finalmente insieme, sarà così possibile per Geralt proteggere la giovane principessa, come si è ripromesso di fare. Non si tratta però della fine, bensì dell'inizio. Di Ciri sappiamo ancora troppo poco, una mancanza di informazioni che condividiamo col personaggio stesso. La speranza è che nella seconda stagione di The Witcher vengano resi noti tutti i poteri della giovane e venga evidenziato il suo ruolo all'interno della storia. Non sarà Arya Stark, dunque, ma Ciri ha senz'altro ancora moltissimo da dirci.