In attesa dell'ultimo episodio della settima stagione, The Walking Dead inizia già a fornirci qualche anticipazione su quella che sarà l'ottava.
Tante sono le ipotesi, poche le certezze.
Una di queste però è letteralmente fuori di testa.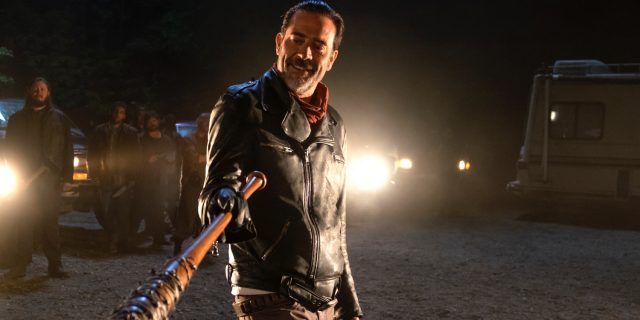 I produttori infatti hanno fatto trapelare, non sappiamo se volontariamente o involontariamente, che nella nuova stagione ci sarà un ritorno, un graditissimo ritorno.
Di chi stiamo parlando? Di qualcuno che è morto, di qualcuno che abbiamo amato, che abbiamo pianto nel momento in cui ha smesso di vivere.
Vi fermo subito. Certo sarebbe bello se la persona in questione fosse Glenn, ma purtroppo non è così, anche perché è altamente improbabile, vista la sua morte. È difficile che una persona con la testa spappolata possa tornare in vita. (qui l'articolo dove si parla del viaggio di Glenn).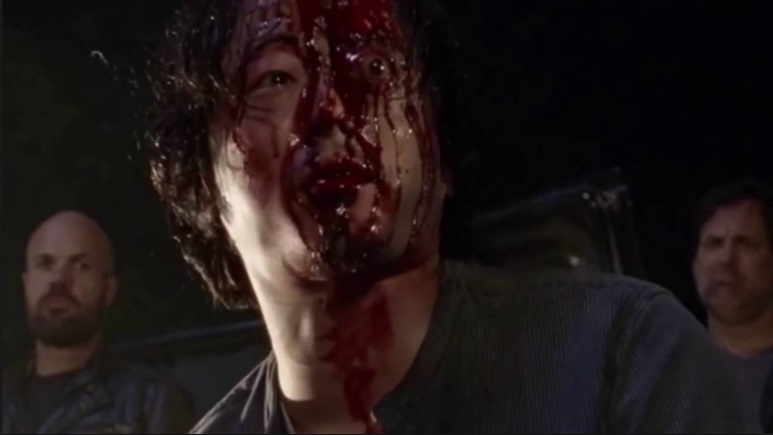 Quindi, eliminando il simpaticissimo ragazzo che conosciamo fin dai primissimi episodi, chi sono i restanti personaggi morti che vorremo far resuscitare? Ci sarebbe Hershel, ma anche in questo caso è davvero difficile.
A dirla tutta ci sono davvero tanti personaggi che potrebbero resuscitare o che comunque vorremmo far tornare in vita, ma purtroppo bisogna sceglierne uno.
Ma bando alle ciance, come si suol dire, è arrivato il momento di annunciare chi ritornerà nell'ottava stagione di The Walking Dead, e quali sono le possibili modalità.
Iniziamo con il dire che il personaggio pronto a ritornare è una ragazza che conosciamo molto bene, non dalla primissima stagione ma quasi.
Un animo gentile, che all'inizio era quasi oscurato, ma che con il tempo è venuto fuori. Una fanciulla fragile, sensibile e per bene; tanto per bene che non si era mai neanche ubriaca.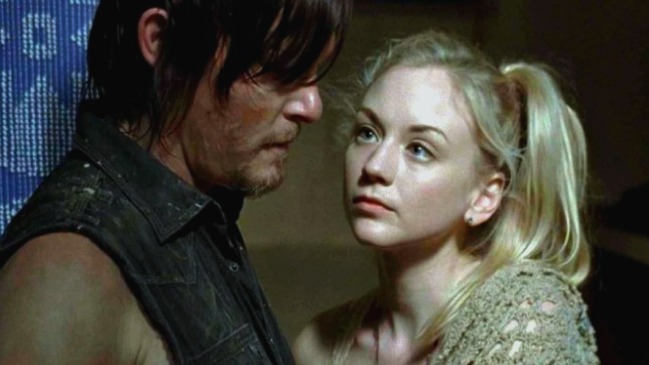 È chiaro che stiamo parlando della dolcissima Beth, la biondina sorella di Maggie, che ormai ci ha lasciato da qualche stagione.
Voi vi chiederete, ma come fa Beth a tornare in vita? È stata sparata in testa!
Ebbene, The Walking Dead ci ha sempre preparato ai colpi di scena. In realtà, è vero, si vede la ragazza morire sul colpo, con un proiettile che le ha trapassato la testa.
Però, dopo quel momento, il buco in testa non si vede quasi più.
Allora possiamo immaginare che è soltanto stata presa di striscio e svenuta, per molto tempo.
Magari poi, ha avuto molti problemi nel riprendersi, e nel corso delle stagioni seguenti è rimasta nascosta fino all'ottava stagione, proprio nel momento in cui è pronta per tornare. Ma in che modo potrebbe farlo?
Purtroppo le ipotesi non sono moltissime, per il semplice motivo che non sappiamo neanche come la settima stagione potrebbe concludersi (anche se è probabile che la saga di Negan continui).
Nella più plausibile delle possibilità, magari Beth si presenterà proprio nel momento clou, quando tutto sembra perduto, e quando magari Daryl (la persona con la quale la ragazza ha stretto più amicizia) è in pericolo.
Ecco che allora Beth, proprio con la balestra del compagno, è pronta a uccidere colui che stava per fare fuori l'amico.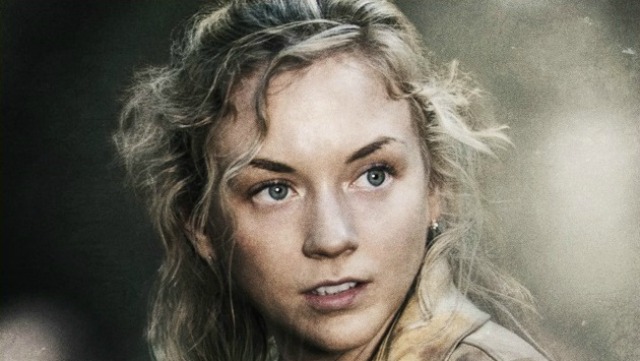 In tutto questo però, c'è una cosa insolita. Insieme alla freccia scoccata dalla ragazza, c'è un bigliettino.
Dentro al biglietto, una scritta. Poche lettere, per mostrare un messaggio importantissimo:
"PESCE D'APRILE!"
È vero, The Walking Dead ci ha preparato a tutto, anche a ritorni inattesi, ma probabilmente Beth non è un personaggio che, in un modo o nell'altro, potrà mai tornare in vita.
Magari nell'ottava stagione ci saranno tanti colpi di scena, con annessi ritorni, ma fin quando non vediamo la 7×16, non possiamo fare nessuna ipotesi.