The Walking Dead ci ripropone una puntata riflessiva. La 7×06 riapre la ferita aperta in tutti i cuori dei nostri sopravvissuti. Lo sterminio all'avamposto dei Salvatori ancora non è stato dimenticato. Da nessuno.
Questo è il punto cruciale a cui ruota attorno la puntata di questa settimana. Uccidere è giusto o sbagliato in The Walking Dead? Umano o disumano? Cosa cambia tra gruppo di Rick e Negan? Cosa cambia tra la malvagità di una testa tagliata dal Governatore, rispetto ad una coltellata nel petto ad una persona che dorme?
La questione è affrontata da vari punti di vista. Prima ne discutono Tara e Heath sul camper, poi Tara da sola, poi Cyndie con Rachel, Beatrice e Natania, poi tutto il gruppo delle Oceanside. La ruota gira intorno alla morte, alla sua sentenza, alla giustizia che si lega ad essa.
Di fondo è il punto cruciale di tutto ciò che viene narrato e descritto in The Walking Dead, non c'è da stupirsi se regolarmente il tema salti fuori. L'uomo può essere umano in un mondo di mostri? Può essere umano quando i mostri non sono gli zombie?
Il parere sulla morale è espresso in tanti modi, simbolici e non. Alla scelta di salvare Tara di Cyndie si oppone l'orsetto gettato in mare di Rachel. Alla falsa sentenza di Natania si oppongono la bontà delle stesse Tara e Cyndie. Alla paura si oppongono il coraggio e la speranza. Alla delusione e al rammarico di Heath si oppone un momento di prova in cui deve capire che le cose si risolvono insieme, non da soli.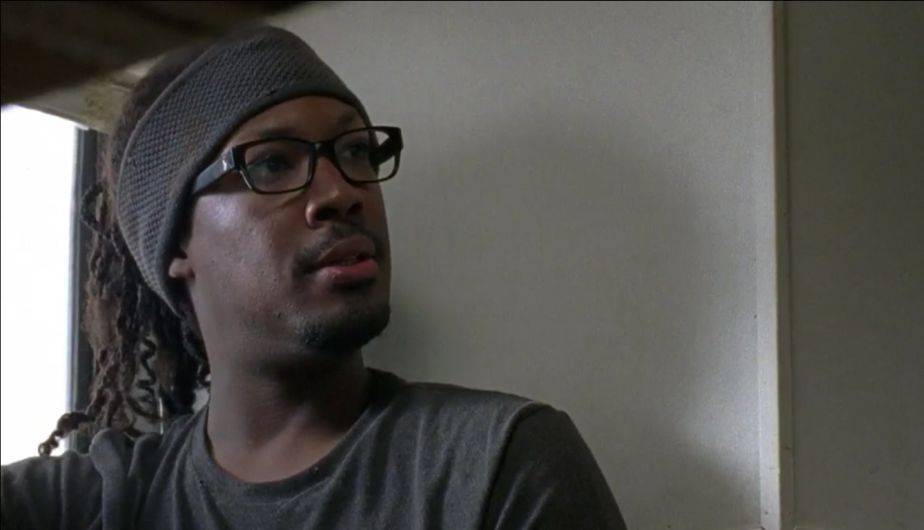 Rachel rifiuta Cyndie e la sua volontà di mostrarle il modo giusto. Un po' come Carl fece con Rick ai tempi della prigione e di Woodbury. Freddó il ragazzo che si stava arrendendo davanti a lui senza soffermarsi su pro, contro, morale. Andava fatto e basta. 'Altrimenti avrebbe ucciso qualcuno, come il Governatore o come Andrew' (Andrew fu quello che causò l'invasione di zombie alla prigione, quindi la morte di Lori).
Così Carl, così Rachel. Quando a puntare una pistola e a premere un grilletto sono dei ragazzini l'effetto è molto più devastante. Spiazza Tara e spiazza anche noi. Perché sappiamo che Rachel lo avrebbe fatto. Per salvaguardare le persone che amava, sì. Con il cuore ferito, sì. Ma lo avrebbe fatto. Pensando anche che fosse la cosa migliore da fare, pensando che non ci fosse un'alternativa.
Ci sono delle regole nel mondo di The Walking Dead. Alcune generali, altre specifiche per ogni piccola porzione di persone che vivono insieme.
Ci sono regole per trovare rifornimenti ('Regola numero uno dello sciacallaggio: non c'è più niente in questo mondo che non sia nascosto. Dobbiamo solo trovarlo.'). Ci sono delle regole per il ritrovamento di sconosciuti ('Non dobbiamo dirlo se non ci scoprono'). Ci sono delle regole per sopravvivere ('Tutti abbiamo dovuto farlo, per un po' di latte e un po' di mais'). Se arriva uno sconosciuto non si può lasciar andare. Se non lo si può lasciar andare o rimane o viene ucciso. 
Ci sono delle regole, sì. Vanno rispettate, sì. A volte è difficile e orribile, sì. Cyndie lo sa, Tara lo sa, Heath ci deve ancora arrivare. Egli afferma di aver capito qual è la chiave per andare avanti in The Walking Dead.
Se devi scegliere tra te e qualcun altro, scegli te. Prendi quello che puoi prendere, elimini chi devi eliminare e vai avanti. Nessuno affronta questo con te.
Non è proprio così però. E' questo che manca ad Heath. Quella non è la verità. E' vero che bisogna scegliere, è vero che bisogna eliminare, ma non che lo si fa solo per se stessi e non che lo si fa da soli. 
Non è un caso che Tara guardi la pistola rubata all'avamposto dei Salvatori mentre Heath pronuncia quella sentenza. Lei sa che ciò che ha fatto non l'ha fatto solo per se stessa. E così lo sanno anche Rick e gli altri.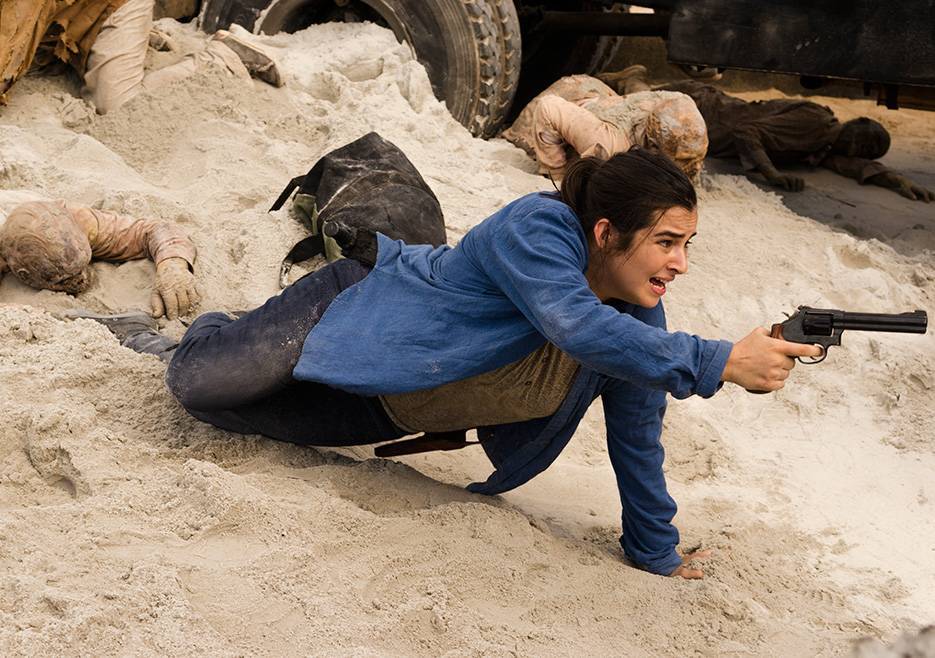 Sotto il ritmo incessante di un sottofondo che ci tiene con il fiato sospeso, Tara scopre Oceanside. L'accampamento di sole donne che riesce a sussistersi proprio per la sua posizione favorevole vicino al mare.
Un magazzino di armi, vestiti lavati, teli mimetici, un orto, ottimo cibo, pesce a volontà, campane d'allarme, gente sveglia che sa sopravvivere, una posizione riservata e non soggetta ad invasioni di zombie. Tara vede e osserva. Tara pensa. Risparmia la vita a Beatrice perchè non c'è bisogno di ucciderla, decide di raccontare la verità perchè vede una possibilità in quel luogo e in quelle persone.
Non sono cattive, hanno solo fatto una scelta. Sono persone che sparano a vista a chi entra nell'accampamento, ma sono anche persone che ti offrono di andare in bagno prima di parlare. Ti offrono un pasto caldo, preparano pane e cibi vari, ti offrono una nuova casa, la ricerca del tuo amico, ti offrono l'onestà delle azioni compiute.
In cambio chiedono il segreto, che Tara non può dare. Non può farlo perchè in ballo c'è molto di più. C'è la possibilità di avere pesce come rifornimento regolare per Alexandria. Natania e le altre donne non accettano, l'accordo sfuma e allora Tara può mantenere la sua parola con colei che le ha salvato la vita. Tre volte.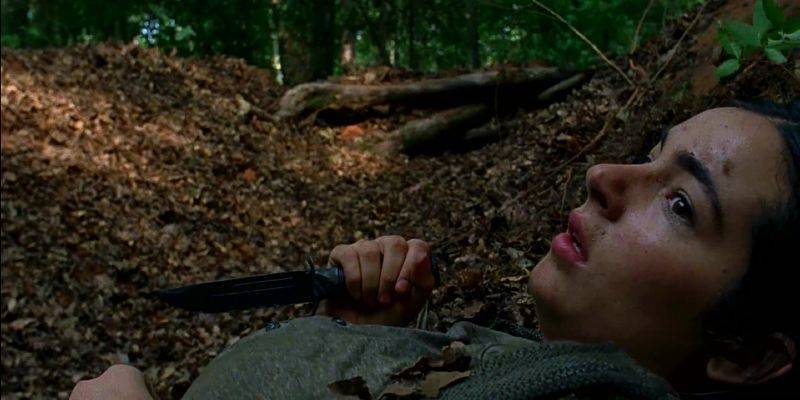 Se vedete tutti come nemici, troverete solamente dei nemici. Prima o poi vi servirà un amico.
Non è un caso che spetti proprio a Tara arrivare alla vera morale di questa puntata di The Walking Dead. Lei che si trovava tra le schiere del Governatore, ma che aveva giurato fedeltà assoluta a Glenn per averla salvata. Lei che è stata capace di perdonare Nicholas per aver ucciso Noah, lei che ha ucciso perchè doveva. Lei che ha conosciuto persone malvagie ma che è ancora capace di sorridere, sperare e capire quale strada seguire. 
Come Rick e Daryl con Jesus e l'accordo con Hilltop. Come in precedenza volle l'alleanza con Abraham, con la stessa Tara, con la fiducia per Aaron e la sua proposta, il perdono di Padre Gabriel. Le persone buone ci sono, le seconde possibilità esistono. 
Così Tara giura a Cyndie che non tornerà mai e mantiene la sua promessa anche quando Rosita la implora facendo leva su tutto ciò che è successo.
Perché lei non è malvagia, anche dopo tutto quello che è successo. Anche dopo l'ennesima riprova che delle persone non ci si deve fidare.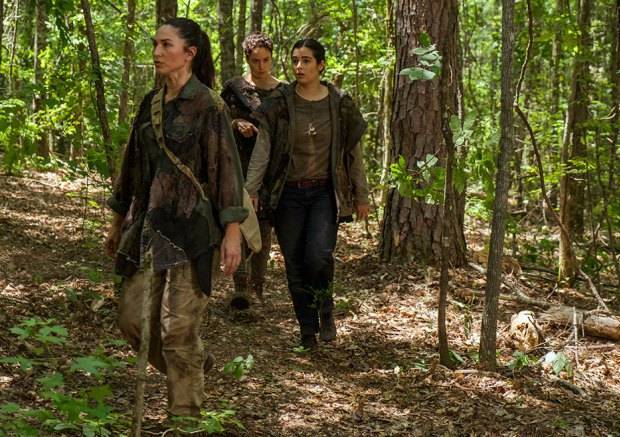 Il viaggio di ritorno ad Alexandria è la descrizione perfetta di Tara. E' un personaggio variegato che da solo non avevamo ancora mai visto.
Le parole rivolte a Heath le tornano alla mente ('Lo affrontiamo insieme') poco prima di credere di averlo perso per sempre. Un messaggio di speranza la spinge ad avere fede: lei lo ritroverà. Per terra ci sono i suoi occhiali rotti, un bigliettino PPP, e una sgommata fresca sulla terra.
Nulla è causale. 'Spero davvero che sia tu'. 
E' questo ciò che Tara rappresenta: la speranza. Crede ancora nelle persone, nonostante tutto. Crede ancora di rivedere Denise e di farla sorridere con una statuetta simpatica. Crede ancora in una promessa, in un sorriso e in un paio di occhiali da sole improbabili.
Anche se ci saranno momenti duri e delusioni, l'importante è non perdere se stessi e non perdere di vista il gruppo dal quale si proviene. Non è un caso che la scena del suo rientro sia uguale a quella della quinta stagione in cui ognuno dei nostri protagonisti emergeva da quella strada torrida e senza meta. Tara compie lo stesso gesto. Da sola, ma con lo stesso stampo.
Le possibilità che si aprono adesso sono moltissime. Gli autori sono stati molto abili a farci intuire che Cyndie ha capito il simbolo dei segni di Tara sul polso. Non sono numeri romani a caso. Molto probabilmente sono coordinate, coordinate che le permetteranno di avere un ruolo nella storia di Alexandria.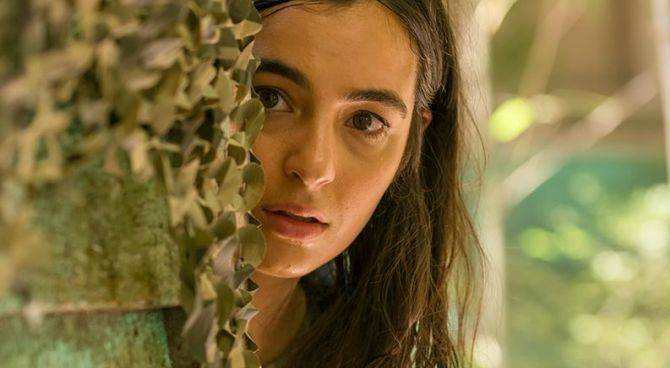 Non dimenticatevi di passare da qui: Norman Reedus Italia, The Walking Dead ITA , The Walking Dead-Italy , The Walking Dead Italia , TWD – Am I the only one Zen around here? Good Lord. , Caryl Italia, Andrew Lincoln Italy, Daryl Dixon ITA e FIGHT the Dead. FEAR the living – The Walking Dead gdr, The Walking Dead Pagina Italiana ! In più vi consigliamo un canale YouTube di un nostro affiliato Don't Open Dead Inside !