La nuova puntata di The Walking Dead, la 7×05, si apre con un nuovo scenario. Siamo a Hilltop e gli occhi protagonisti dell'episodio non sono più quelli di Rick, ma quelli di Maggie.
Non è un caso che tutto in The Walking Dead cominci così. Con un risveglio, un battito di ciglia, un mazzo di fiori blu vicino al letto. Il tuffo nel passato è istantaneo; per una frazione di secondo ci sembra di rivedere Rick nel suo risveglio dal coma in ospedale. Solo che i fiori sono vivi, non secchi.
Gli occhi di Maggie si aprono su un nuovo giorno e hanno già tanto da dire. Come per il nostro ex-sceriffo, è segno di un giorno nuovo. Un inizio in cui niente farà più come prima. Un inizio in cui non ci saranno le persone che c'erano, ma dove ce ne saranno altre. Un inizio in cui il dolore potrebbe prendere il sopravvento, ma potrebbe anche essere sconfitto.
E così sarà. Perché 'sembra che qualunque cosa vada male', ma 'non qualunque cosa'. Perché 'non sto bene, ma mi riprenderò'.
Maggie lo sa. Glenn sarà sempre con lei. La sua forza le vivrà nel cuore come un rullo di tamburi, come il battito del loro bambino. Lo sa anche Sasha che con il sigaro in bocca e un coltello da limare prepara la sua vendetta, che con il cuore in mano rinnova la sua promessa a Maggie 'allora resta e io resterò', che si arma di coraggio e dolore per andare avanti. In qualche modo (Just Survive Somehow).
Lo sanno quelle donne forti che sono di nuovo insieme dopo un momento di dolore.
Erano sempre loro, sulla strada per Washington, a stringersi le mani su quel carillon aggiustato da Daryl, a darsi forza l'un l'altra per superare la perdita di Tyreese e Beth. Ora le mani si chiudono intorno ad un orologio, ad un sigaro e alla sicurezza di poter sopravvivere ancora.
Lo sa Jesus che porta i fiori blu e verdi, simbolo di un mondo passato e di una speranza futura, che decide di schierarsi perchè capisce che 'provarci non è abbastanza'. Che insegna che bruciare qualcosa è un modo per andare avanti, che non servono simboli perchè a ricordare ci pensa chi resta. (Ricordate che Maggie bruciò la sua foto con Glenn per lo stesso motivo? 'Non ti servirà più una mia foto')
Non lo sa invece Gregory che, a parer suo, 'non ha tempo di ricordarsi di tutti' e finisce per pensare solo a se stesso e alla sua paura.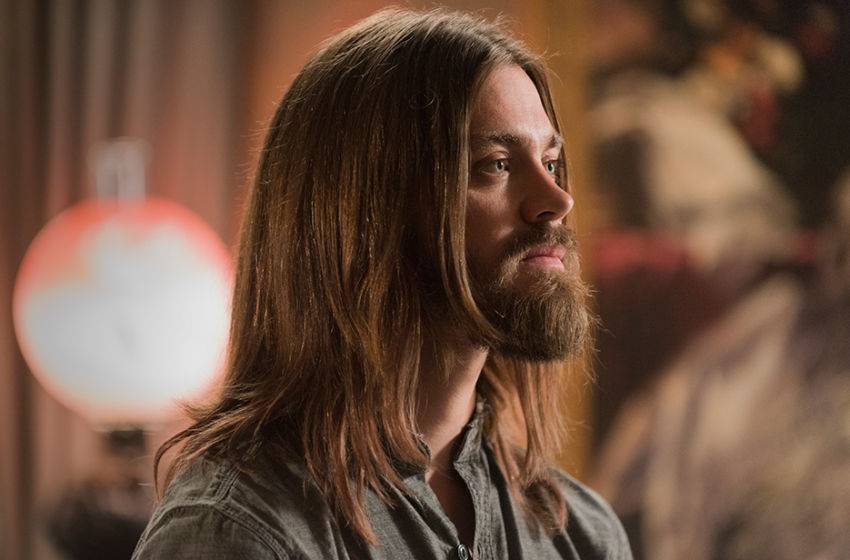 Non c'è spazio per gente come Gregory in un mondo di sopravvissuti. In The Walking Dead ci sono delle regole e quelle regole devono essere rispettate. Se sei un codardo o rinunci a qualcosa e cambi, o perdi tutto e poi muori. Non ci sono alternative.
Nel cuore della notte che dovrebbe portare consiglio, serenità, riposo e risposte, un fischio conosciuto suona la sveglia. L'incubo ha inizio.
L'attacco in piena notte e la vittoria servono a farci riflettere bene su Hilltop e a definire i ruoli di comando. La Colonia ha un grande potenziale, ma non è ancora riuscita a sfruttarlo. E' sempre stata in buoni affari con i Salvatori, ma a gestire i rapporti con loro c'è Gregory, un codardo. 'E' il più pericoloso'. Lo sa Maggie e lo sappiamo noi. Le mura sono alte e forti, ma in piena notte non ci sono vedette ad annunciare e sventare la sorpresa dei Salvatori. Le persone sono coraggiose e forti, ma non hanno una guida che li indirizzi, che dica loro come agire per sopravvivere.
Se non ci fosse stato un leader come Maggie e due valorosi guerrieri come Sasha e Jesus, la situazione sarebbe precipitata.
Hilltop avrebbe avuto ancora più bisogno dei Salvatori. La musica trionfale sarebbe stata per il loro salvataggio e così il debito della Colonia sarebbe aumentato. Di nuovo.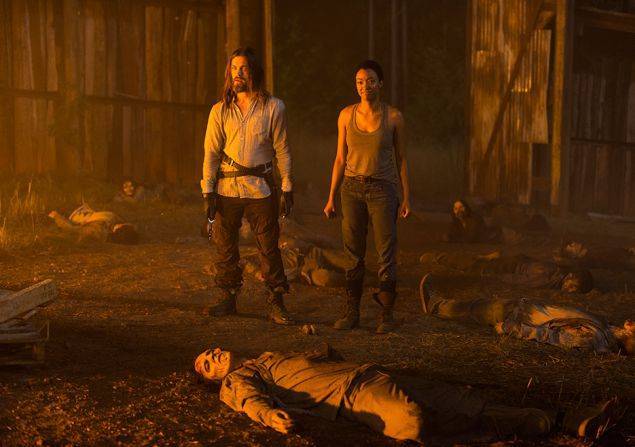 Mentre Hilltop brucia e viene invasa, Gregory non fa nulla. Vede la situazione alla finestra, se ne dispera, ma poi chiude semplicemente le tende. A fine episodio, invece, Jesus, Maggie e Sasha osservano attentamente la situazione da dietro il vetro.
Questa è la grande differenza tra i vari personaggi: riuscire a guardare e agire di conseguenza o chiudere gli occhi e ignorare i vari problemi.
I modi di agire sono tanti. Le persone che vogliono farlo anche. Ognuno a modo suo cerca di dare un contributo. O quasi.
Carl ammette di voler uccidere Negan, Michonne ammette di non sapere quale sia il modo corretto di fare le cose, ma di voler provare a capirlo. Sasha ammette di non voler rivelare a Maggie le sue intenzioni, ma di volerla aiutare. Jesus ammette di riuscire a vedere un suo futuro a Hilltop con un nuovo comandante. Enid ammette di non poter fermare Carl nella sua vendetta. Aaron ammette di aver fede in Rick e nella sua decisione.
Tutti i sopravvissuti stanno facendo qualcosa. Nel momento in cui Rick è nel mirino e non può fare nulla, chiunque fra i suoi uomini dimostra il suo valore. Chi da una parte o chi dall'altra.
Questa è la storia di tutte le puntate di The Walking Dead che ci separano dalla prima. Ognuno reagisce a modo suo, ma l'importante è che tutti lo stiano facendo. Nel Regno di Ezekiel, nel Santuario di Negan, a Hilltop. Il gruppo di Rick ora è ovunque. La situazione sta cambiando, le pedine si stanno muovendo.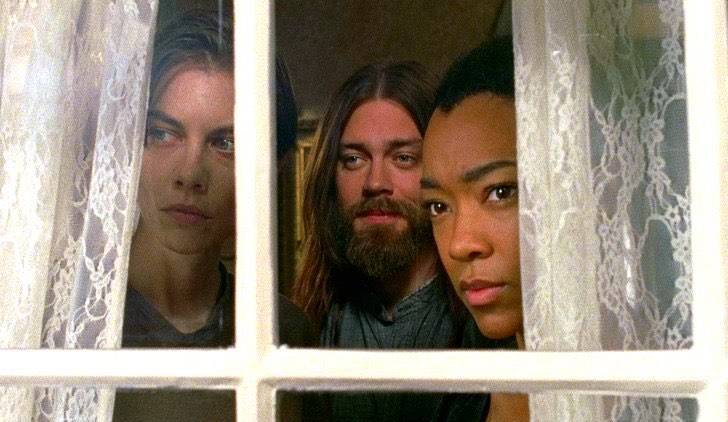 Quando i Salvatori invadono Hilltop, abbiamo l'occasione di vedere Gregory come leader, di osservare il suo comportamento e trarre da soli le nostre conclusioni.
La sua natura di vero codardo viene messa completamente a nudo; è impossibile trovare un appiglio per scusarlo o per perdonarlo.
Sembra stare al gioco con Simon, ma solo fin quando Simon non decide di smettere di scherzare. Sembra voler dare una possibilità a Maggie e Sasha, salvo poi ricredersi davanti ad una frase più minacciosa.
La bassezza morale di Gregory è così schiacciante che non riusciamo a provare pietà per lui mentre Simon lo tratta come un cagnolino. Scherza e finge con gentilezza, ammira la sua casa, ma poi lo mette alle strette, lo fa inginocchiare, si prende il suo quadro, si prende il merito per lo scotch, gli accarezza la testa.
Così ci si inginocchia Gregory, ricordatelo la prossima volta.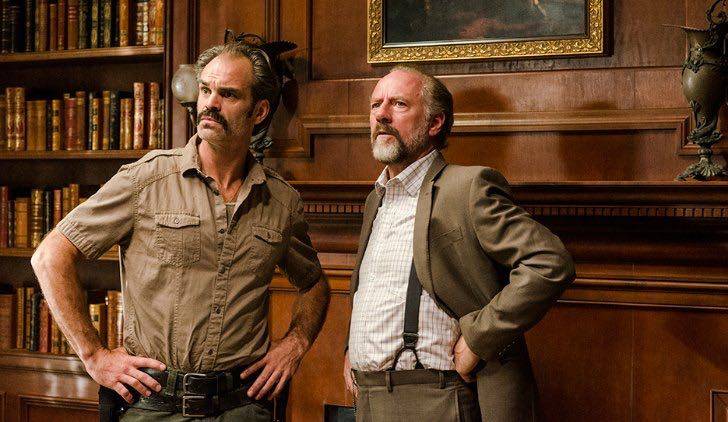 Non c'è bisogno di dire a Gregory di cambiare sguardo. Non c'è bisogno di scomodare Negan per parlare con lui. Il capo di Hilltop non vale nulla. Non valeva nulla per i suoi uomini che erano disposti ad accoltellarlo, non vale nulla per i suoi nemici.
D'altro canto, poi, si raccoglie quello che si semina. Gregory è al posto di comando, ma non sa nemmeno di chi. Lui non vale nulla per i suoi uomini, ma i suoi uomini non valgono nulla per lui. 
Quando Jesus gli comunica che non sarà più lui a gestire le cose, riusciamo a tirare un sospiro di sollievo. Le cose allora funzioneranno. Il fuoco ha preso e non si spegnerà.
Faremo tutti parte di una famiglia disfunzionale e felice.
Con la benedizione di Jesus e un pugno in faccia Maggie si prende il posto di comando, la sua dignità. Mette la sua famiglia contro l'uomo che ha dimostrato di non valere nulla e di non meritarsi il suo rispetto. 
Questa è la puntata della speranza che si riaccende, delle piccole rivincite.
In The Walking Dead non c'è spazio per i deboli come Spencer, per i codardi come Gregory o per le persone che non hanno ancora imparato ad avere fede in qualcosa di più grande della sofferenza.
C'è posto invece per i sorrisi, per una stretta di mano, per un pianto, per una buona notizia, per il battito di un bambino e per una corsa con i roller. C'è un posto per i baci, per l'amore e per la speranza.
C'è spazio per le piccole vittorie come i palloncini che Enid era riuscita a non farsi prendere dai Salvatori, per una cena con una preghiera che ricorda Hershel e i suoi insegnamenti. Per bersi un sorso di Scotch e rovesciarne un po' mentre si viaggia verso un astuto piano di vendetta, per affilare un coltello con un sigaro in bocca o anche per regalare un simbolo di famiglia e un insegnamento.
Per questo nuovo mattino con la sua luce, per il riposo e il riparo della notte, per la salute e per il cibo. Per l'amore e gli amici, per tutto ciò che ci dona la Tua bontà. Amen.
Maggie è la degna erede di quella preghiera, è la moglie che porterà con onore il cognome Rhee, ed è leader che Deanna prima e Rick poi avevano capito che avrebbe potuto essere. 
A testimoniare questa speranza, poi, ci sono i fatti. Non è la prima volta che i Salvatori se ne vanno via con i camion pieni di beni altrui e provviste di vario tipo. Non è la prima volta che impongono i loro servizi, ma senza dubbio è la prima volta che sentiamo che quella non è una vera vittoria.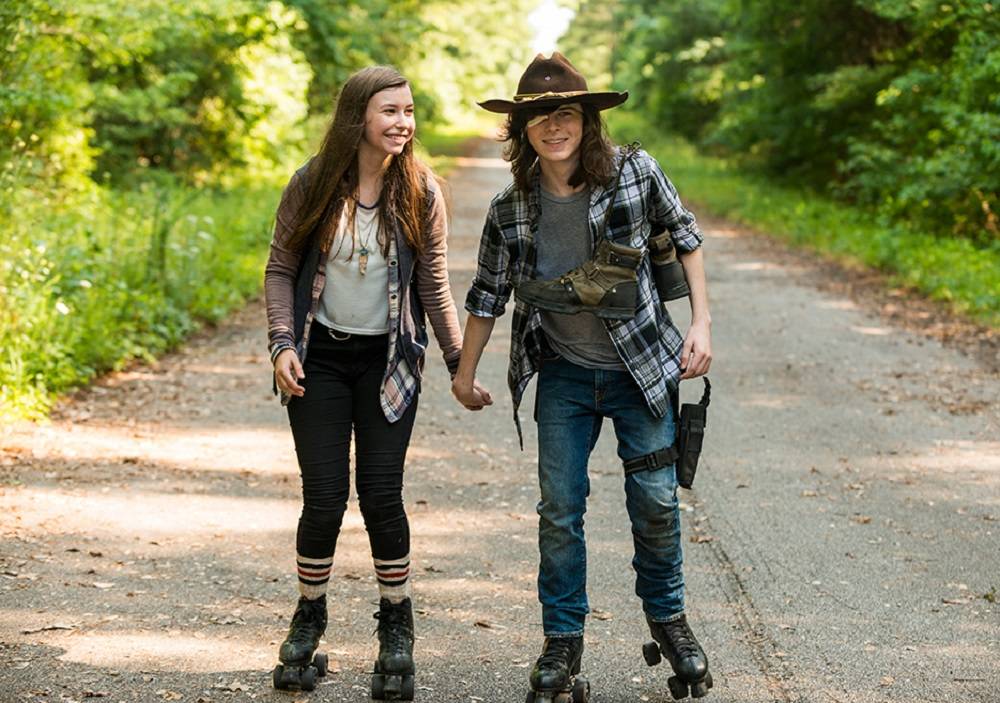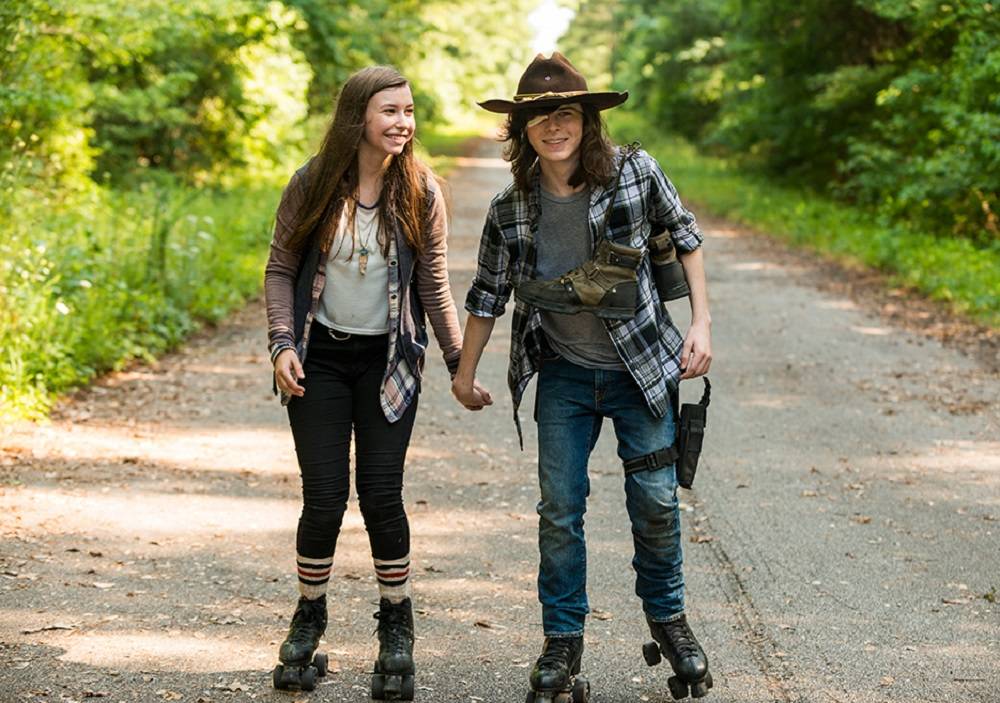 Non dimenticatevi di passare da qui: Norman Reedus Italia, The Walking Dead ITA , The Walking Dead-Italy , The Walking Dead Italia , TWD – Am I the only one Zen around here? Good Lord. , Caryl Italia, Andrew Lincoln Italy, Daryl Dixon ITA e FIGHT the Dead. FEAR the living – The Walking Dead gdr, The Walking Dead Pagina Italiana ! In più vi consigliamo un canale YouTube di un nostro affiliato Don't Open Dead Inside !