Dopo la tragedia, i provvedimenti: la produzione di The Walking Dead è stata condannata alla massima pena dopo la morte dello stuntman John Bernecker. Il provvedimento consiste nella massima multa applicabile, quasi 13000 dollari. La tragedia, che vi abbiamo raccontato qui, è avvenuta a luglio, durante le riprese della scorsa stagione. Lo stuntman, impegnato anche nel cinema (Hunger Games e Get Out), è caduto da un'altezza di nove metri, riportando gravissime ferite alla testa. Dopo la sua morte, AMC aveva divulgato un comunicato in cui esprimeva cordoglio per l'accaduto. Ciò non ha però fermato la OSHA (Occupational Safety and Health Administration) dall'infliggere la sanzione alla Stalwart Films, la casa di produzione citata per l'incidente, che ha dichiarato
È stato un incidente terribile. Prendiamo la sicurezza dei nostri impiegati in modo estremamente serio e tutti i nostri set hanno – spesso in quantità eccessive – tutti gli standard di sicurezza. Non siamo d'accordo con l'esito e stiamo considerando di fare ricorso.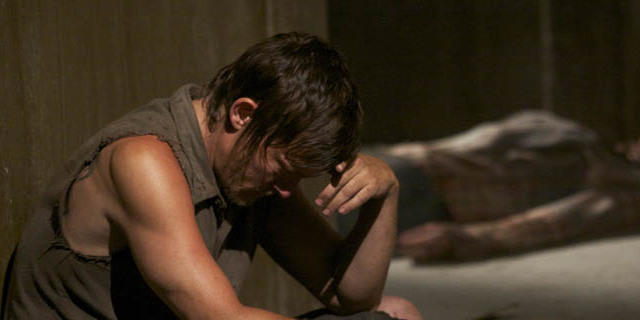 Il direttore regionale della OSHA, Kurt Petermeyer, spiega come la sentenza sia la giusta risposta ad un fatto terribile, che accende i riflettori su un aspetto che rende The Walking Dead unica, ma allo stesso tempo pericolosa. Le scene di azione, indispensabili in un survival horror, devono essere girate con la massima prudenza:
Questa tragedia deve essere un monito per tutta l'industria dell'intrattenimento. Tutti devono impegnarsi a proteggere attori e stuntmen implicati in lavori rischiosi di questo tipo.
La motivazione della sentenza risiede appunto nella mancanza di adeguate protezioni per eventuali incidenti da caduta, come quello che ha provocato la morte di Bernecker. La produzione di The Walking Dead si era fermata per una settimana dopo l'accaduto, che aveva sconvolto anche i protagonisti dello show, tra cui Lauren Cohan, Maggie, che aveva twittato
Dear Walking Dead Family, please keep John Bernecker, our stuntman and his family in your prayers today
Ci saranno ulteriori responsabilità da accertare, in questa vicenda? La casa produttrice di The Walking Dead accetterà la sentenza o ricorrerà contro il provvedimento? Attendiamo eventuali sviluppi su questa tragica vicenda.