DARYL E TARA 7 – Sono accecati dalla vendetta. Si devono dare una calmata. Daryl ha abbandonato Rick, lasciandolo solo. Speriamo che non dovrà sentirsi in colpa anche di questo. Il 7 per il tempismo, grazie a loro gli zombie resteranno un po' più a lungo intorno al Santuario.
CARL 7.5 – Mentre tutti sono impegnati ad uccidere, Carl va a reclutare. Ha coraggio il ragazzo, questo bisogna ammetterlo. Carl è cresciuto, e sta diventando un ometto responsabile delle sue azioni. Speriamo che questa sia una di quelle giuste.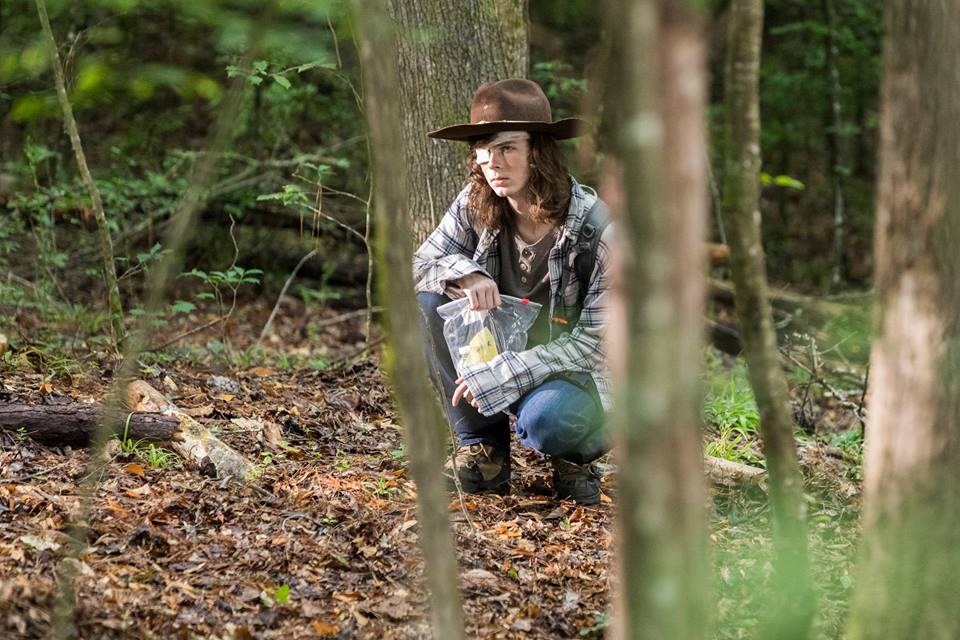 GREGORY 2 – Finalmente anche lui ora si trova dove merita di stare. Rinchiuso, circondato da Salvatori. È proprio un viscido, non gli è rimasto nemmeno un briciolo di dignità. Spero che avrà la fine che merita.
Vi lascio con il promo e lo sneak peek del prossimo episodi sottotitolati dalla nostra gemellata The Walking Dead ITA ! Passate dalla loro pagina a questo link e mettete un bel 'mi piace'! Se avete problemi ad aprire il video cliccate qui.
TWD 8X07 – PROMO + SNEAK PEEK #1 SUB-ITA

#SPOILER #ALERT [NON APRITE IL VIDEO E NON LEGGETE IL POST SE NON SIETE IN PARI CON LA SERIE]…#NEWS #TWD8 Ecco a voi #promo + #sneakpeek del prossimo episodio di Twd 8×07 "LA COSA GIUSTA" in onda su Sky il 4 dicembre. :)Scontri, rivelazioni e scelte difficili per alcuni dei personaggi principali. Ma soprattutto Rick (quasi) come mamma l'ha fatto! ?- Sottotitoli di #TheWalkingDeadITA –

Gepostet von The Walking Dead ITA am Dienstag, 28. November 2017
Non dimenticatevi di passare anche dai nostri amici di Caryl Italia , Dwighty Boy – Austin Amelio Italia , Norman Reedus Italia. The Walking Dead-Italy , The Walking Dead Italia e FIGHT the Dead. FEAR the living – The Walking Dead gdr . The Walking Dead Pagina Italiana . Don't Open Dead Inside!