Eccoci al nostro appuntamento settimanale con The Walking Dead!
Nell'episodio 8×06 di The Walking Dead "Il Re, la Vedova e Rick" si parla principalmente dell'elaborazione del lutto. Il lutto ovviamente inteso sia come perdita di una persona cara (Glenn, Abraham, Spencer, Eric, gli uomini del Regno), sia come causa generale della guerra che ti porta allo sfinimento psicologico.
Tutta questa puntata gira intorno ad un cardine particolare e volubile: bisogna seguire il piano per il bene di tutti. Appena si distoglie lo sguardo dalla linea generale per pensare alle proprie vendette o ai sensi di colpa si perde il sentiero. Appena si perde il sentiero, qualcuno ci rimette. 

Le tre comunità alleate sono in costante contatto tra loro grazie ad una serie di messaggi che vengono recapitati ai rispettivi leader. Le voci narranti di Rick, Maggie e Carol fanno il punto della situazione proprio all'inizio dell'episodio: "il piano sta funzionando, ma continuerà a farlo solo se saremo uniti e continueremo a combattere insieme".
Mentre si delineano i passi successivi e tutti i tasselli si mettono a posto, le ultime parole d'incoraggiamento spettano proprio a Rick. Esattamente come gli spetta il compito più arduo ed imprevedibile, cioè riproporre un accordo a Jadis.
Tocca a Rick proporre una minaccia e un sogno a coloro che li hanno traditi una volta e reso complicata la vita altre dieci volte. Tocca a lui perchè è l'unica persona che può sparare sopra la testa ad un ragazzo per farlo fuggire e allo stesso tempo voltarsi e sparare ad altre persone se risultasse necessario. Per trattare con chi non da valore alla vita servono prove di vittoria (le foto), prove di coraggio (presentarsi da soli) e prove di voler accettare il rischio (essere rinchiusi).
"Non è che non abbiamo mai lottato prima, abbiamo lottato in ogni momento per arrivare fino a qui. Il nostro percorso ci ha portati qui, ad essere quello che siamo. A unirci. E siamo vicinissimi. Questa potrebbe essere l'ultima battaglia"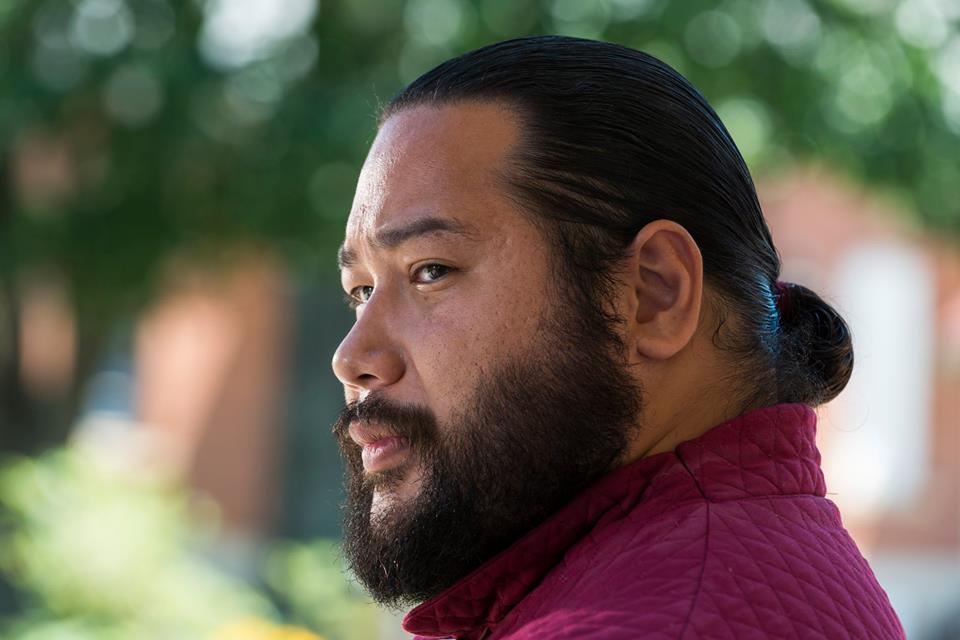 Non è un caso alla guida delle comunità ci siano proprio Rick, Maggie e Carol/Ezekiel. Nè che in questo momento loro tre siano le uniche persone a non perdere di vista l'obiettivo, ad aver capito che tutto è sacrificabile per la causa comune.
Sono sacrificabili le persone ("è cominciato con Sasha, continuerà con altri, i sacrifici sono reali"), sono sacrificabili le certezze (Rick tenta comunque l'opzione Jadis) ed è sacrificabile la propria umanità (sapere che ci sia la possibilità di dover uccidere i prigionieri di Hilltop).
In The Walking Dead le cose sono cambiate. Non c'è più tempo per dedicarsi a vendette solitarie come hanno intenzione di fare Tara e Daryl. Non c'è più tempo per dubitare, volere sicurezze e sentire sirene d'allarme nella testa come Rosita e Michonne. Non c'è più tempo per piangersi addosso o per lasciar correre via le proprie responsabilità come Ezekiel. Non si possono più dare terze o quarte o decime possibilità a chi non vuole essere salvato come Jared.
Bisogna continuare a combattere. Contro i Salvatori, contro se stessi, contro le proprie paure. Combattere o morire.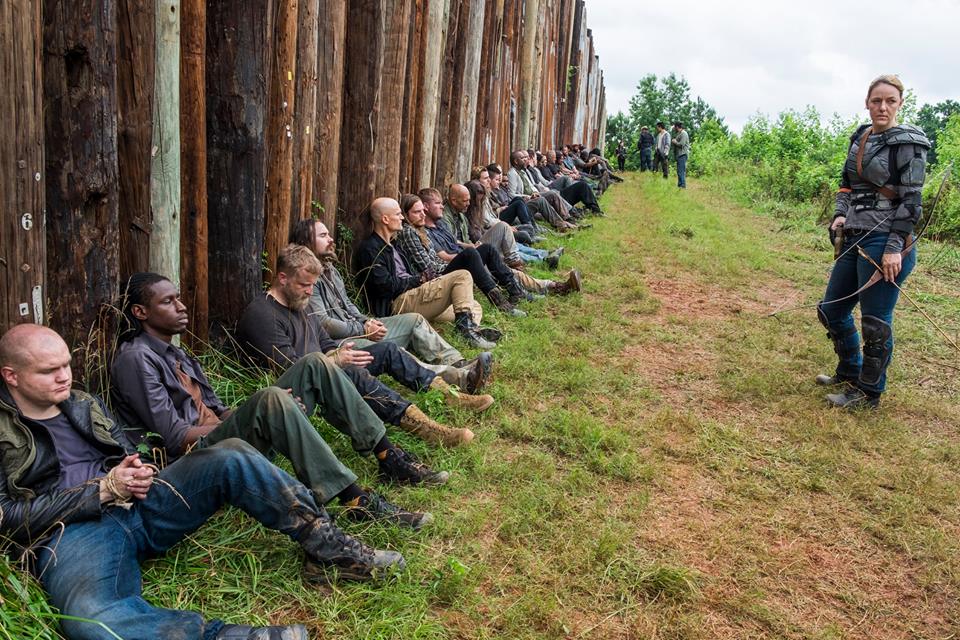 Carl, sempre più degno erede di Rick, centra il punto in questa puntata di The Walking Dead:
"bisogna fare la cosa giusta anche se a volte è difficile capire qual è"
Siddiq ne è la prova. Se il ragazzo non avesse dato immediatamente prova del suo essere ben disposto ad una vita comunitaria, Carl non avrebbe esitato a premere il grilletto. Esattamente come non esitò davanti agli uomini della discarica o ai Salvatori di Negan.
Il vecchio modello delle 3 domande della prigione viene riproposto in un episodio in cui la fiducia nelle persone viene a mancare ancora di più. Non solo per i Saviors catturati da Jesus tra le cui fila Jared troverà un modo di scappare, ma anche per gli uomini stessi delle varie comunità che non riescono a darsi pace nel proseguimento del piano.
Carl, con il sangue freddo che ormai lo contraddistingue, riesce ad ammettere di essere responsabile di Siddiq. Lo ha salvato lui, quindi ne risponderà nel bene e nel male, ucciderà per lui e se sarà necessario morirà per difenderlo.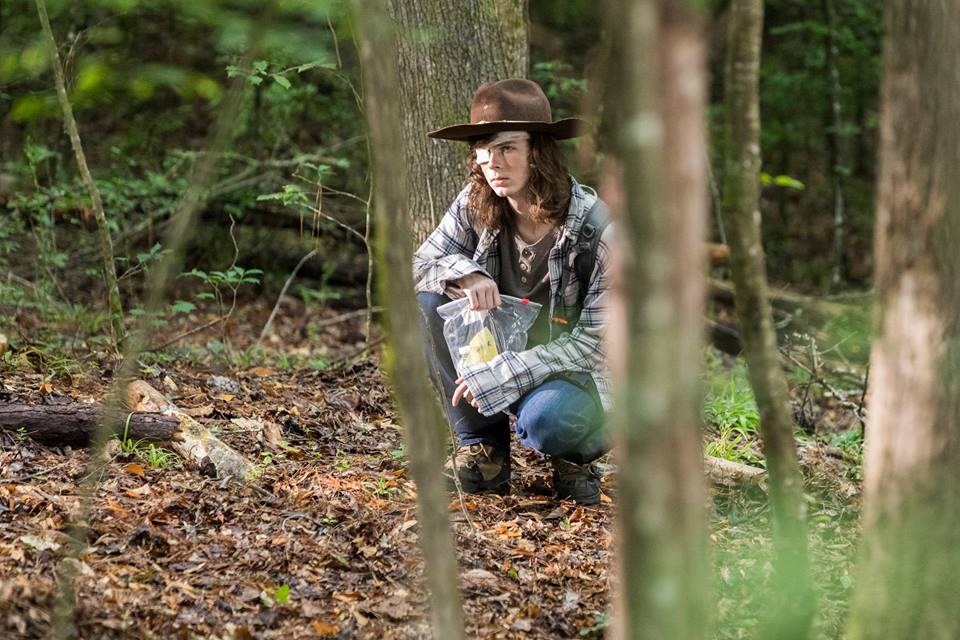 Solo quando si trova il coraggio di affrontare le proprie paure si diventa una persona in grado di guidare gli altri. Maggie, Rick, Carol hanno tutti imparato ad accettare la perdita dei compagni. Sono stati fatti a pezzi, si sono consumati nel mondo di The Walking Dead, ma nonostante tutto sono ancora in piedi e a disposizione dei relativi gruppi per lottare insieme.
Carol sputa in faccia ad Henry l'amara verità riguardante sua figlia Sophia "sai cosa succede ai ragazzini che vagano nei boschi? Non si trovano più, se non come mostri". Ma è' solo da quando la donna ha elaborato i suoi lutti che è stata in grado di tornare per aiutare le persone.
Carol può farcela perchè ha dovuto e deve farcela. Potrà di nuovo addestrare un bambino all'utilizzo di una pistola e alla sopravvivenza, così come potrà di nuovo commuoversi nel tentativo di far ragionare un uomo e di rimetterlo in sesto. Può combattere e può vincere.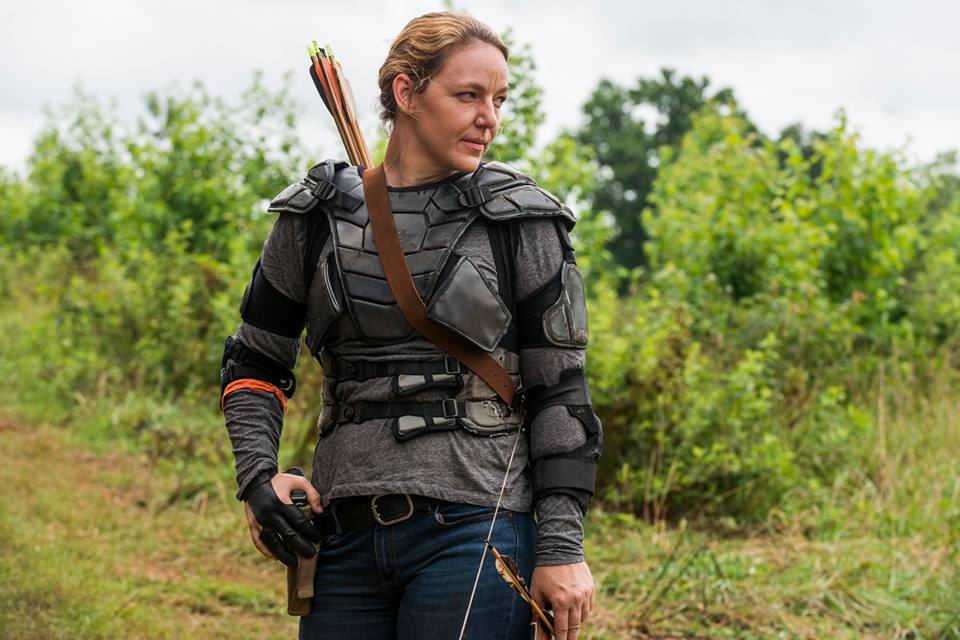 Al tempo stesso Daryl, Rosita, Tara e Michonne dovranno farsi un esame di coscienza quando scopriranno di aver abbandonato Rick nelle mani degli uomini della discarica.
Sventato il soccorso della Signora Grassa sarebbero potuti tornare indietro, avrebbero potuto rispettare il piano tornando ognuno ai propri posti. Se così fosse stato probabilmente Rick ora non sarebbe di nuovo chiuso in un container.
La sete di vendetta nella storia di The Walking Dead non ha mai portato a nulla di buono. Così, come da regole, Jadis rinchiude Rick e disegna una A nell'unico spiraglio di luce che gli viene lasciato. La A è la stessa lettera che era scritta nel container destinato al macello di Terminus, da cui i nostri riuscirono a fuggire.
Rick da solo non può nulla contro quelle persone. Esattamente come Sasha non poteva nulla contro l'intero Santuario, come Rosita e Carl non potevano sparare a Negan.
Per vincere si può solo combattere insieme. Costi quel che costi.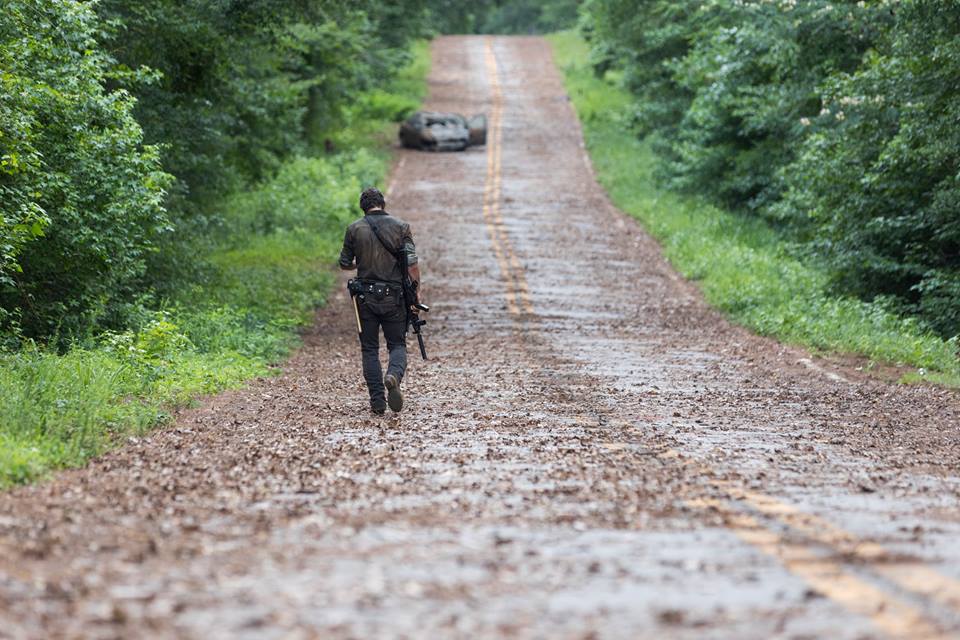 Vi lascio con il promo e lo sneak peek del prossimo episodi sottotitolati dalla nostra gemellata The Walking Dead ITA ! Passate dalla loro pagina a questo link e mettete un bel 'mi piace'! Se avete problemi ad aprire il video cliccate qui.
Non dimenticatevi di passare anche dai nostri amici di Caryl Italia , Dwighty Boy – Austin Amelio Italia , Norman Reedus Italia. The Walking Dead-Italy , The Walking Dead Italia e FIGHT the Dead. FEAR the living – The Walking Dead gdr . The Walking Dead Pagina Italiana . Don't Open Dead Inside!