The Walking Dead, fumetto di Robert Kirkman su cui si basa l'omonima Serie Tv, diventerà ufficilamente un cartone animato per adulti! Si parlava di questo progetto già da qualche anno e in questi giorni l'AMC lo ha risproposto. Verranno narrate le vicende dei sopravvissuti di Alexandria.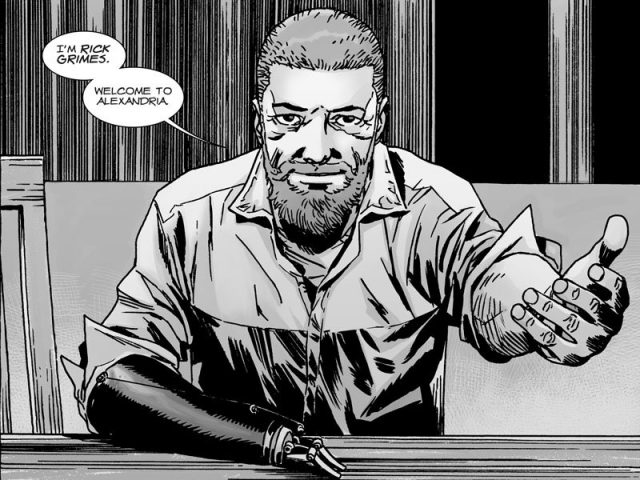 L'idea è quella di presentare il nuovo prodotto in bianco e nero, per mantenersi il più vicini possibile al fumetto originale. Il cartone animato sarà inoltre inidirizzato ad un pubblico adulto. Per i bambini, dato l'argomento trattato, la visione dovrà essere accompagnata dai genitori. Non sappiamo ancora nulla in merito alla futura data di trasmissione.
Nel 2012 l'AMC aveva rilasciato un video sul suo canale YouTube, come preview del progetto. Il titolo è "Days Gone Bye", come il primo episodio della Serie Tv. Ha avuto molte visualizzazioni ed è stato accolto con favore dai fan di The Walking Dead. Per questo motivo l'emittente statunitense ha deciso di portare avanti il progetto iniziale. I fan sono molto ansioni di vedere questa serie animata, ma sono consapevoli che ci saranno delle differenze non trascurabili rispetto alla Serie Tv (clicca qui per vedere quali fumetti vorremmo diventassero una Serie Tv!).
Per la realizzazione del cartone animato l'idea è quella di mantenersi il più fedeli possibile alla storia raccontata nel fumetto di Robert Kirkman. I cambiamenti rispetto alla Serie Tv consistono principalmente nelle diverse storie, relazioni e morti di alcuni personaggi. Un'altra differenza rilevante è che l'amato personaggio di Daryl non è presente nel fumetto.
Si vocifera che il cartone animato vanterà la collaborazione di Phil LaMarr. Attore e doppiatore statunitense, amante del fumetto e fan di The Walking Dead. Il suo contributo consisterebbe nel prestarsi a voce narrante della serie animata. I disegni saranno invece sviluppati da Tony Moore.
Ecco uno sguardo al primo video pubblicato dall'AMC: