Cambiare perennemente le carte in tavola per andare avanti. Adattarsi. Stravolgere le proprie convinzioni e persistere nelle difficoltà. La vita è una mirandola di cambiamenti fini principalmente ad un unico scopo: sopravvivere. Ed è chiara l'intenzione di The Walking Dead di espletare al meglio questo principio deviando l'attenzione man mano dal sangue e dal surrealismo di quella situazione. Uno scenario dove la morte continua a seminare terrore ma in maniera totalmente diversa dalla classica concezione.
In The Walking Dead si ha paura del ritorno dalla morte!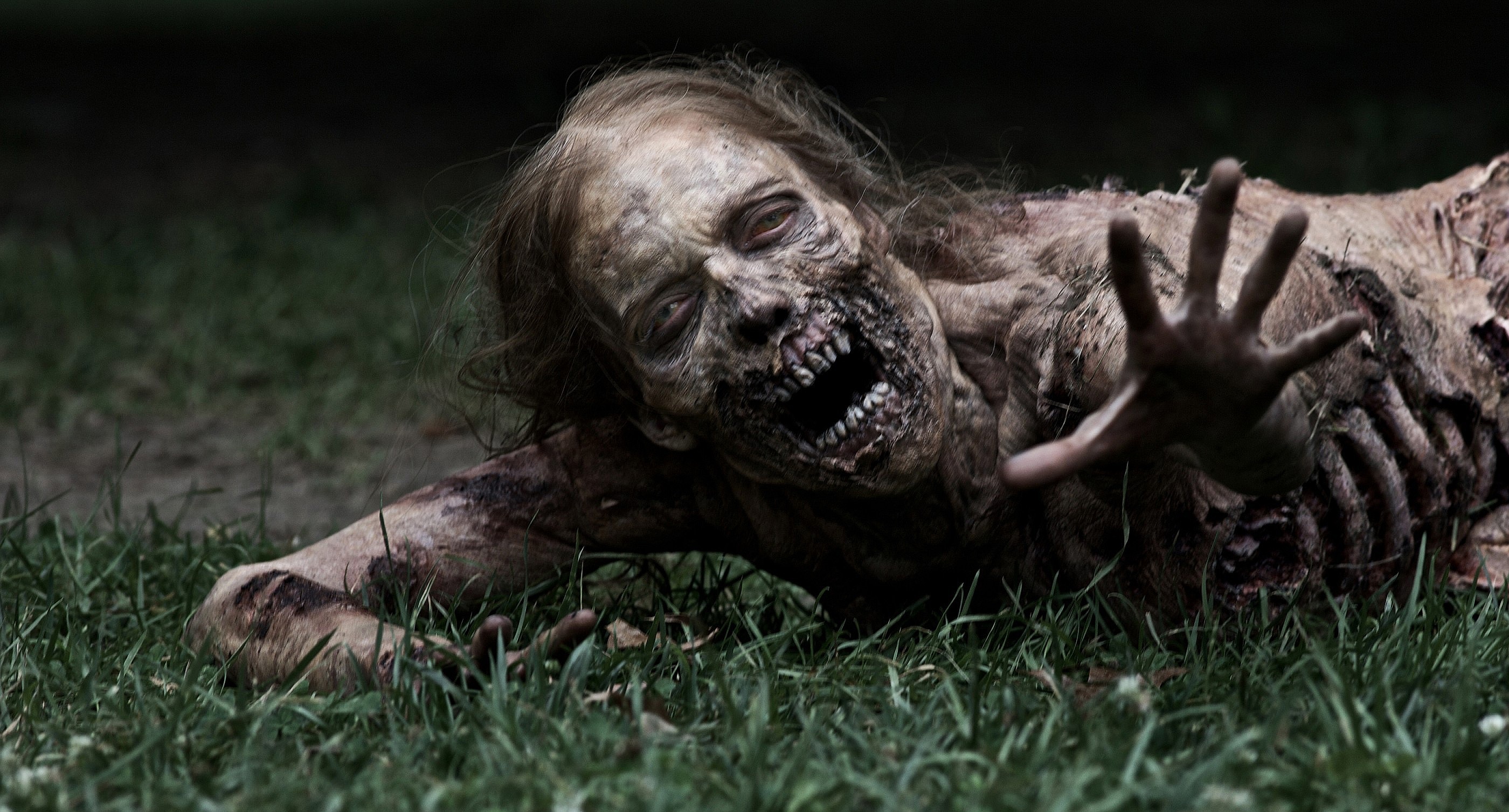 Questo ha sospinto il primordiale approccio alla storia. Quello in cui a spaventare era l'assenza di carne umana senziente. Uno scenario dove si ricercava la vita con foga e con furia, dove ascoltare una voce enunciare parole sensate creava un caldo stupore. Perché quella voce poteva sovrastare anche solo temporaneamente i gemiti dei cadaveri affamati. Rick attraversa l'inferno alla disperata ricerca di qualche stralcio di società umana che ancora prova a lottare contro questo mondo maledetto. La dea bendata gli permetterà di trovare conforto in un violento approccio attraverso una domanda proveniente da un Walkie talkie militare. Egli vedrà la luce in quelle poche parole e apprenderà che l'uomo è ancora vivo ed è disposto ad aiutare. Il primo incontro con Glenn darà il via alla sua epopea e innescherà il cammino di apprendimento delle regole del nuovo mondo.
Gli eventi successivi nell'accampamento metteranno però in evidenza il fatto che la paura annichilisce la voglia di evasione. Servirà un altra carneficina per convincere l'intero gruppo a emigrare. Fermarsi in un luogo sicuro non è necessariamente la scelta più giusta. La lezione in questo caso è chiara: l'evoluzione sta facendo il suo corso scremando gli esemplari che non sono abbastanza forti per quel mondo. E ciò con il passare dei mesi sarà sempre meno influente perché arriveremo ad un punto in cui solo i più forti sono sopravvissuti affermandosi come pilastri di una nuova società. Gli indegni devono piegarsi nuovamente ai leader. I sistemi di governo tanto ritenuti ingiusti nel vecchio mondo tornano sotto nuove vesti, ancor più inique. All'inizio era possibile vivere in autarchia ma la necessità di aggregarsi diviene sempre più palese palese. Ed è in scenari come questo che figure come "Il Governatore" iniziano a prosperare. Individui che vedono nell'Apocalisse una possibile rivincita ed un terreno fertile per affermare la propria supremazia. E se l'uomo torna al governo torna pure quell'attitudine maledetta che lo ha sempre contraddistinto: vivere egoisticamente tutelando solo gli interessi propri. Il mondo è cambiato ma l'uomo continuerà a sabotare persino se stesso pur di soddisfare i suoi bisogni.
Siamo passati rapidamente da una società della paura ad una della brama di potere. The Walking Dead brucia le tappe!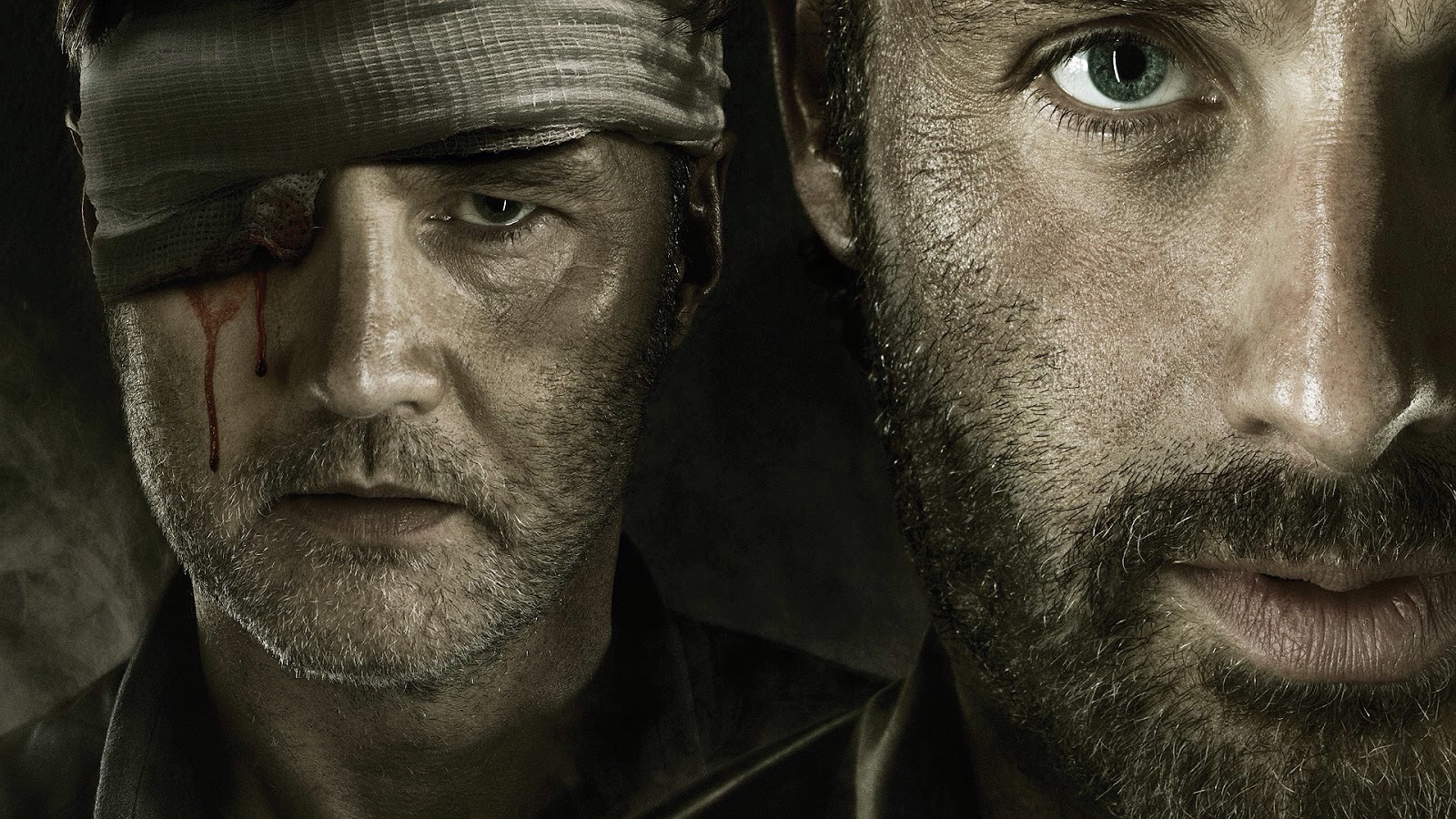 Quindi dopo aver distrutto il mondo l'uomo ricomincia a costruirlo su quelle  spoglie desolate che tanto facevano paura. In tale prospettiva è possibile che la selezione naturale vada ad influire negli inconsci degli individui facendoli adattare a quell'ambiente. Ed ecco perché anche un normale fotografo può impugnare un fucile e uccidere vivi e morti. Perché qui o si combatte o si muore. Carol, Glenn, Carl, Sasha, Maggie e tutti coloro che potevano sembrare mansueti, e che facevano del culto della normalità il loro stile di vita, diventano vere e proprie macchine da guerra. L'istinto animale sepolto in noi funge da piano B poichè in situazioni avverse viene sempre a galla trasformandoci in bestie da combattimento. Il mondo è diventato un enorme arena dove solo i gladiatori più possenti riescono ad avere la meglio.
Ora a far paura non sono più i morti! Ma i vivi!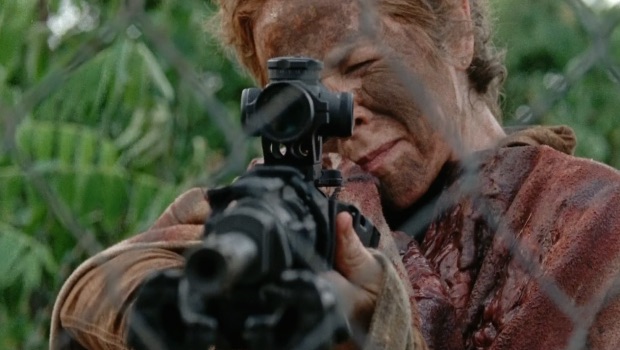 Il sonno della ragione genera i mostri e la mancanza di cibo fa il resto. Abbiamo visto plasmare l'ambiente circostante e si è potuto assistere al cambiamento degli insediamenti. Da pochi, isolati e rudimentali a organizzatissime, fortificate cittadelle dove ognuna di esse può eccellere in qualcosa. Alexandria non garantisce l'autonomia alimentare ma la sua gestione interna assicura protezione e tranquillità. Hilltopp, al contrario, teme ciò che c'è fuori ma ha raggiunto un livello di autosufficienza di risorse altissimo. Beni e servizi possono essere interscambiati tra più comunità inclini al lavoro comune. Come dice Jesus durante il suo esordio "il vostro mondo sta per diventare più grande".
Ed è vero perché The Walking Dead passa dall'illustrare le vicende di un singolo gruppo a inserire le sorti di esso in un sistema molto più grande. In un grande ingranaggio di un rudimentale piano di innalzamento di confini.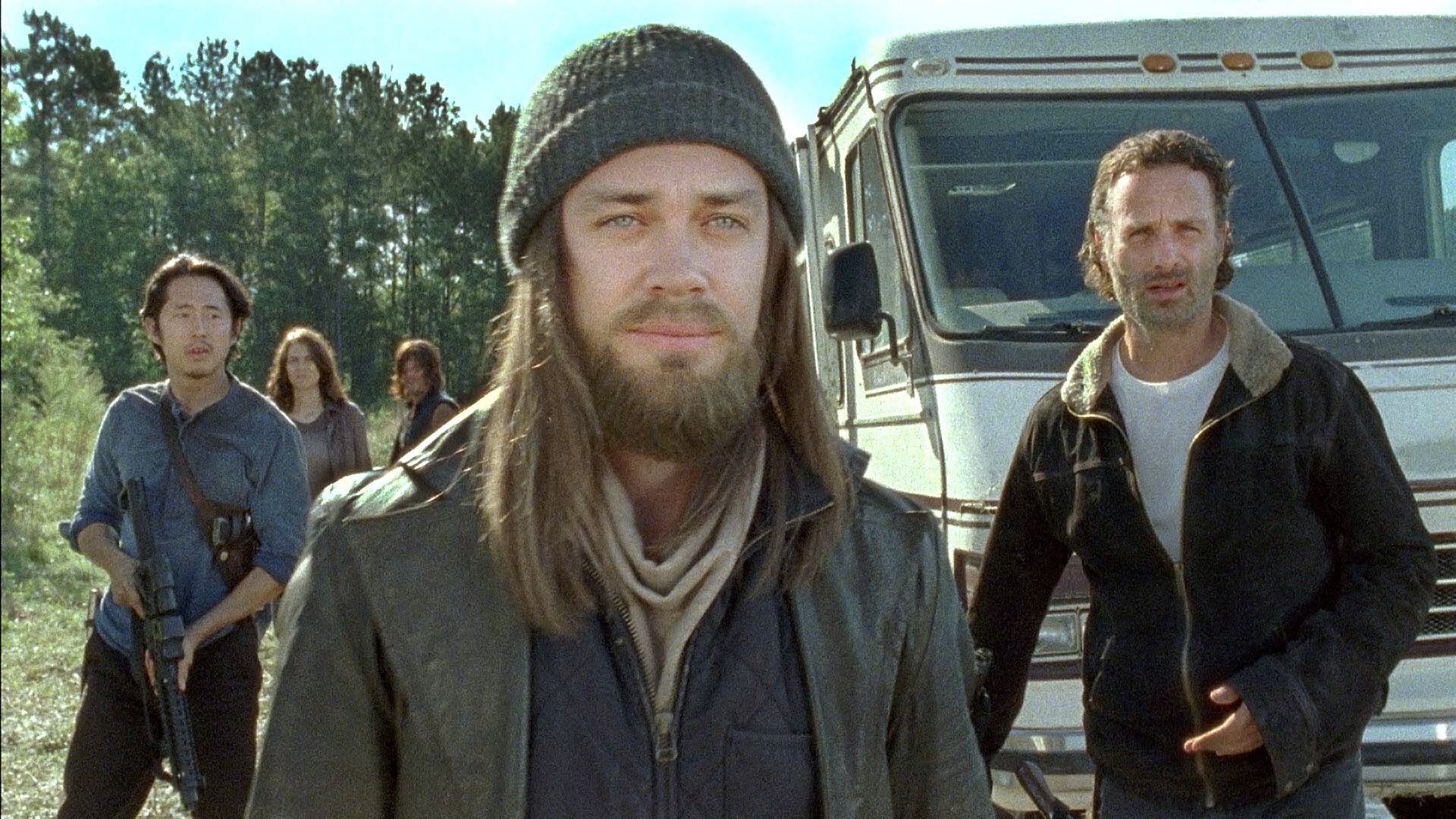 Ciò genera ingenti privilegi ma d'altro canto favorisce la nascita di invidie e rivalità che talvolta, la storia insegna, possono sfociare nella violenza più pura e implacabile. Perché questo cambiamento arriva nel momento in cui la sete di sangue umana è al picco più alto della sua scalata ed è dunque obbligatorio tutelarsi da essa. Bisogna accorgersi che la distanza che separa l'uomo dal vagante è sempre più sottile ed è quindi obbligatorio mantenere intatti quei vincoli che tenevano a bada questa assurda voglia. Attraverso l'amore è possibile fare ciò e incanalando la fame in un sentiero di sentimenti si può arrivare a controllarla.
The Walking Dead continua la sua marcia implacabile all'insegna dell'evoluzione e del nuovo Darwinismo Kirkmaniano. E quando questo cammino finirà l'uomo dovrà scegliere se cedere completamente ai suoi istinti o se metterli in discussione.
Nel frattempo prepariamoci alla guerra!