Eccoci all'ultimo appuntamento settimanale (per ora) con The Walking Dead!
Il finale di metà stagione cambia per sempre le sorti della serie. The Walking Dead e il suo futuro non saranno mai come li avevamo immaginati e come gli autori ci avevano fatto credere.
"How it's gotta be", in italiano "E' così che deve essere" è il manifesto del mondo che verrà di The Walking Dead. E' un riassunto di tutto quello che è successo finora. E' il compimento di tutto ciò che la serie rappresenta, nelle vesti di Carl Grimes.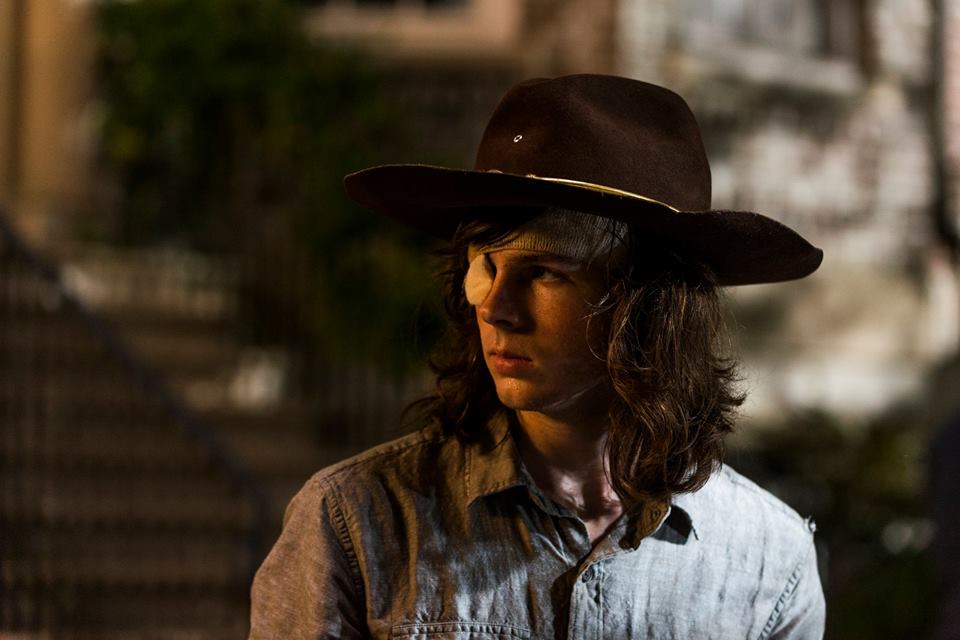 "Basta cose da bambini. Molte persone moriranno, anch'io morirò, la mamma e non sarai mai pronto per questo"
Così Rick parlò a Carl nella seconda stagione di The Walking Dead. Era da poco morto Dale e Carl ne sentiva il peso sulle spalle per aver giocato nel fango con lo zombie che gli avrebbe poi dilaniato il ventre. Non era la prima delle responsabilità che avrebbe dovuto portarsi dietro in quel mondo e non sarebbe di certo stata l'ultima.
La morte di Sophia, l'uccisione di Lori, l'accudimento di Judith, il comando ogni qual volta Rick si allontanava dai rifugi. E poi ancora la scelta di accogliere Michonne alla prigione, di contrastare suo padre al momento giusto, di provare ad uccidere Negan. Infine la volontà di salvare Siddiq, gli abitanti di Alexandria e di lasciare un ultimo grande insegnamento a suo padre.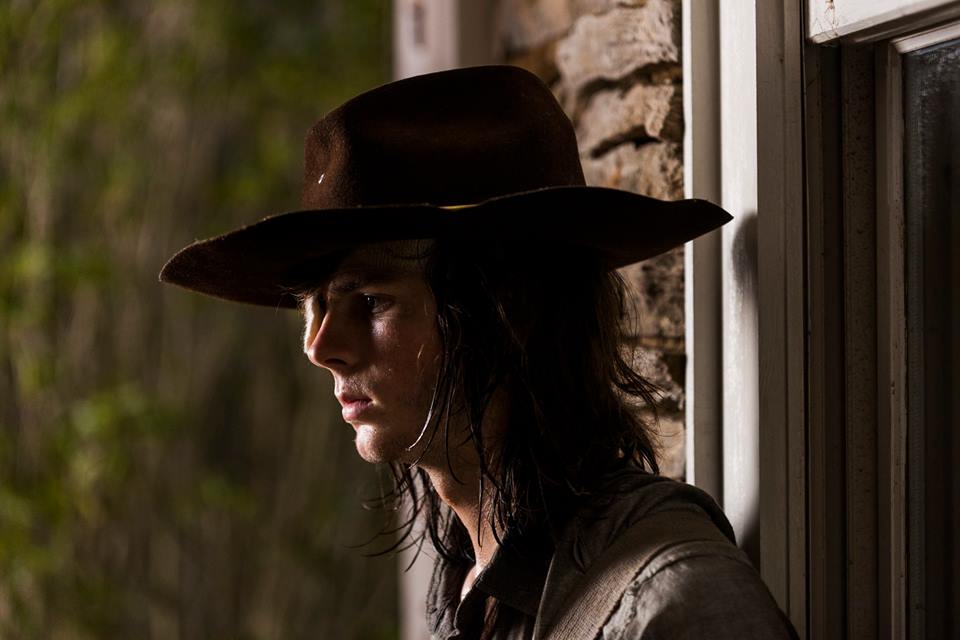 Perché è proprio questo che è successo nella 8×08 di The Walking Dead.
Rick Grimes e Carl Grimes non sono più stati solo padre e figlio, ma leader e leader. Esempio ed esempio. Uomini da seguire e per cui morire, uomini che fanno delle scelte e sono così maturi da accettarne le conseguenze. Uomini che fino all'ultimo perseguono ciò in cui credono, consapevoli che questo potrebbe uccidere loro stessi o i loro cari.
Rick e Carl non sono più stati uno dietro all'altro, ma li abbiamo visti camminare fianco a fianco nel flashback incrociato con la prima puntata (la ricerca della benzina e il primo incontro con Siddiq). Il loro dialogo ricorda tanto quello della 5×02 "Sconosciuti" in cui l'ex sceriffo metteva in guardia suo figlio nei confronti di Padre Gabriel.
"Voglio che ascolti bene quello che sto per dirti. Tu non sei al sicuro. Non importa quante persone ti siano vicine o quanto sembra sicura la zona. Non importa cosa dicono gli altri o quello che pensi, non sei al sicuro. Basta solo un secondo, un secondo ed è finita. Non abbassare mai la guardia. Mai. Voglio che me lo prometti"
"Hai ragione papà, io sono forte. Lo siamo entrambi, ma questa forza ci permette comunque di aiutare le persone. Possiamo cavarcela se le cose vanno male e siamo abbastanza forti da non dover avere paura e da non doverci nascondere. Farò attenzione papà"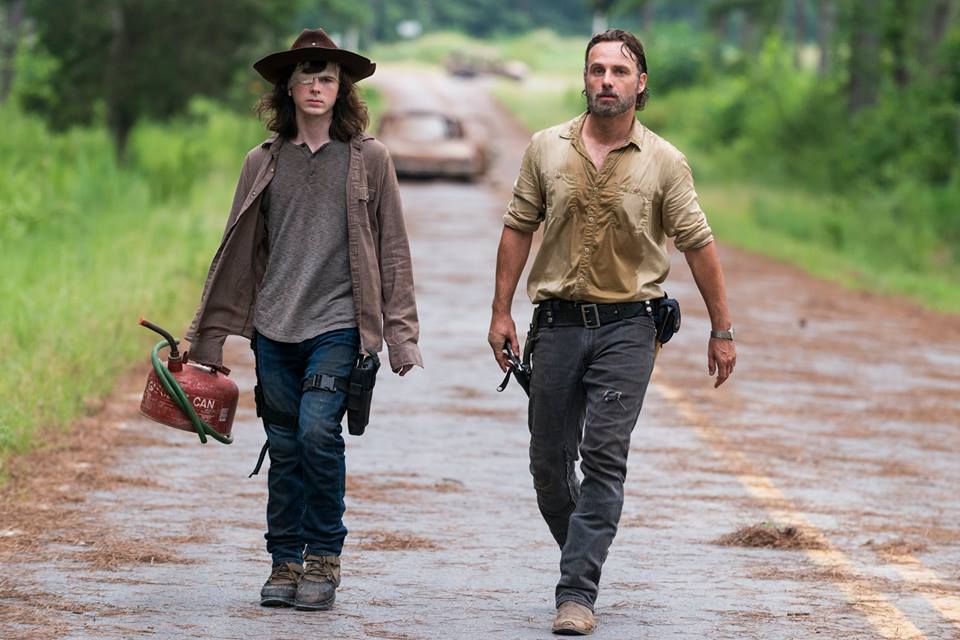 Aveva ragione Rick "basta un secondo ed è finita" e aveva ragione Carl "questa forza ci permette comunque di aiutare le persone".
E questi sono esattamente gli stessi concetti che vengono ripresi nel loro dialogo in questa puntata.
"Non ti importa, altrimenti faresti qualcosa a riguardo. Non speri e basta. Ci vuole qualcos'altro. Questo intendevo. Dovrà pur rimanere qualcosa quando sarà finita. […] Almeno per te. Tu vivrai papà. Perché lo stiamo facendo? Perché li stiamo affrontando? Per non lasciare le cose come vogliono loro? Tutti che lavorano per loro e vivono per loro? Stiamo combattendo per unirci ed ottenere qualcosa di più di uccidere altre persone. […] Qualcosa che va oltre lo sperare. Li uccideremo tutti? Trovare un modo per andare avanti è più difficile, è quel qualcosa in più. E' così che dev'essere papà."
Solo che questa volta è Carl a dettare la morale. Abbiamo visto più volte Rick insegnare a Carl per prepararlo ad un mondo crudele. "Noi moriremo, tu sei il nostro futuro" oppure "se non tornerò dovrai pensarci tu". E' sempre stato così anche per noi spettatori: ci siamo sempre aspettati che un giorno il figlio avrebbe raccolto l'eredità del padre. Sarebbe stato naturale, giusto, normale.
Ma cosa c'è di naturale, giusto e normale nel mondo di The Walking Dead? Proprio nulla, perchè basta un secondo per cambiare tutto.
E infatti i ruoli si invertono: ora è Carl a sapere di dover morire e di dover lasciare un'eredità a suo padre. Gli parla del mondo che verrà, gli lascia un biglietto e prende una decisione fatale (aiutare Siddiq) che rispetta ciò in cui crede. Morirà, ma lo farà lasciando l'insegnamento più grande e forte del mondo di The Walking Dead:
"La mia misericordia supera la mia ira"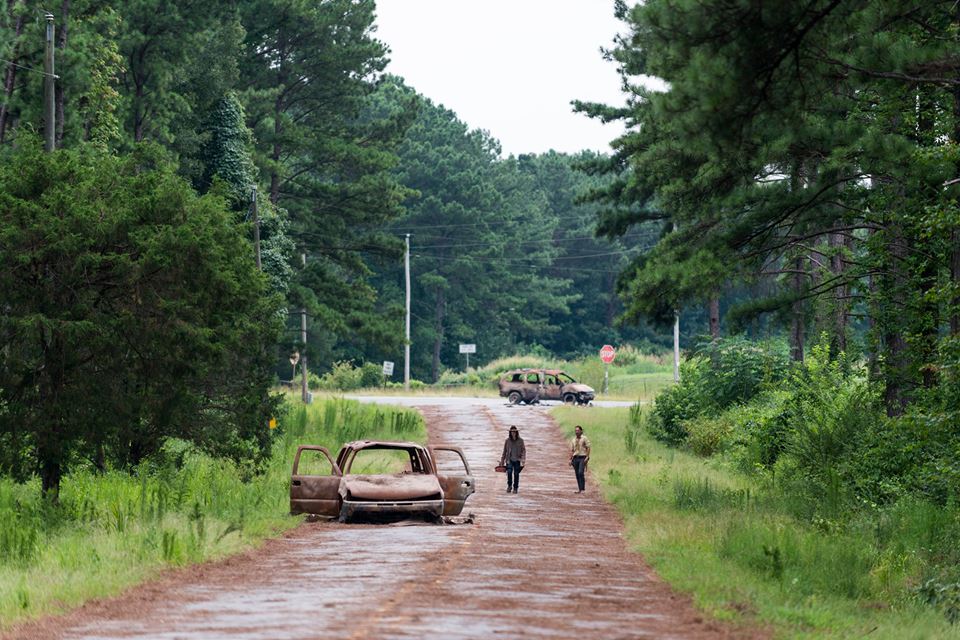 Esattamente come nella 8×02 vengono più volte inquadrati gli sguardi dei protagonisti della puntata in tutti i fronti in cui sono impegnati.
Da Maggie e Jesus a Hilltop a Carol, Ezekiel e Morgan nel circondario del Regno. Da chi ha commesso uno sbaglio come Tara e Daryl, a chi sta provando a rimediare come Rosita e Dwight. Da chi prova a lottare con le pochi armi che ha come Eugene, a chi prova a farlo con le poche forze che gli rimangono come Padre Gabriel.
Nessuno si arrende. E' impossibile farlo dopo tutti i combattimenti, dopo tutto ciò si è perso. Lo dice Maggie, ma le sue parole appartengono anche a tutti gli altri.
Non si arrendono quando è evidente che il Regno ormai appartenga a Negan ("now belongs to Negan"). Non si arrendono quando Simon spara a Neil (Maggie infatti sta già pensando alla bara da riempire con uno dei 39 Salvatori).
Non si arrendono quando le loro comunità sono avvolte da esplosioni e fiamme, perchè come dice Carl "devi solo sopravvivere questa notte". Esattamente come ogni notte passata e come tutte le prossime notti.
Non importa che ci siano bombe e crolli se le fondamenta sono solide. Alexandria potrà cadere, ma finché le fogne saranno piene di persone vive questo non importerà. Finché un Re avrà il coraggio di sacrificarsi per un popolo non importerà. Finché una giovane donna incinta riuscirà a tenere in piedi una palizzata di legno piena di persone fragili non importerà. Finché si avrà il coraggio di perdonare nonostante tutto, non importerà.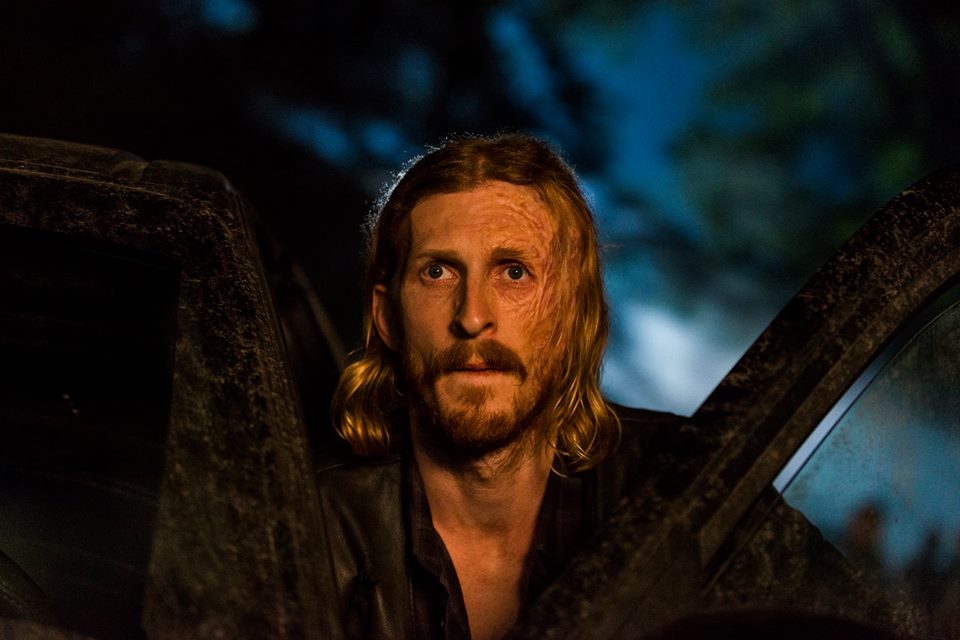 Più volte durante la puntata abbiamo la sensazione di non sapere che cosa accadrà.
Ci chiediamo per interminabili secondi se Simon abbia ucciso Neal o Jesus o se Daryl sparerà o no un colpo in testa a Dwight. Non riusciamo a capire se Eugene farà una mossa per aiutare i suoi vecchi compagni di viaggio o se si tratti solo di un ulteriore inganno. Non ci è chiaro quali siano le intenzioni di Carl mentre parla con Negan o se sia riuscito a salvarsi o meno mentre Rick percorre il tunnel fognario.
Tutte queste piccole parentesi d'ansia crescente hanno il solo scopo di destabilizzarci sul finale. Siamo così presi dagli eventi su più fronti, dagli spari, dalle bombe, dai piani devianti che si incastrano uno con l'altro da non notare che Carl è consumato dalla febbre per tutto il corso dell'episodio.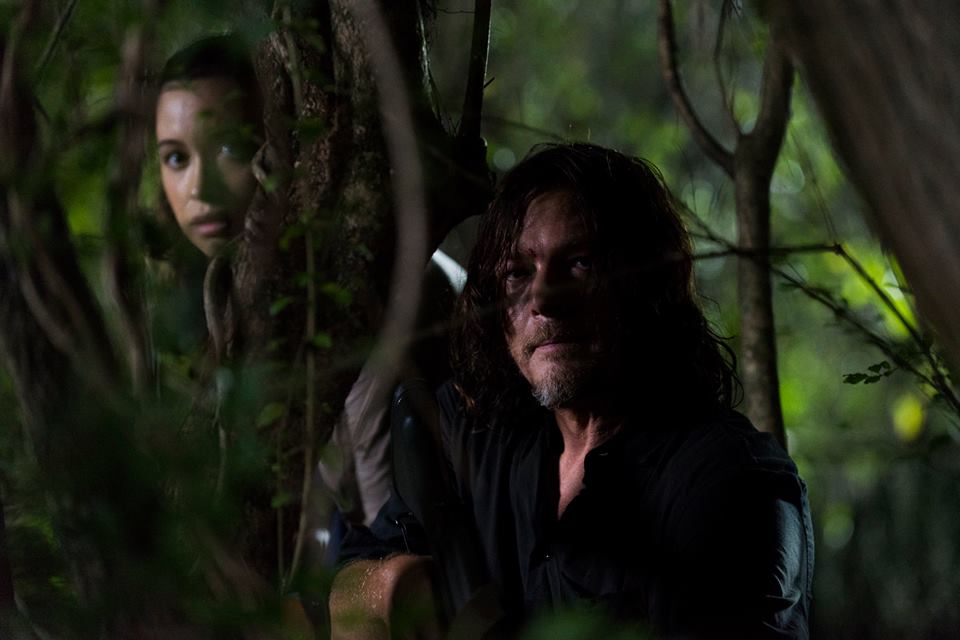 "Uccidi me. Se devi uccidere qualcuno, se ci dev'essere una punizione, allora uccidi me. Sono serio. […] Non voglio morire, ma lo farò. Andrà così. Se.. la mia morte potrà far finire tutto questo, se potrà cambiare le cose per noi, per voi per tutti gli altri bambini, allora ne varrà la pena. Voglio dire: era questo il piano? Doveva andare così? E' questo quello che vuoi essere?" 
Così Carl oltre ad offrire a suo padre un modo per andare avanti, riesce ad offrirlo anche a Negan. Riesce in un colpo solo a mettergli "la pulce nell'orecchio" e a fare in modo che suoi continuino il piano da lui indicato. Negan si sbaglia quando con disprezzo dice a Rick "che razza di figlio hai cresciuto?" perchè è esattamente la stessa cosa che avrebbe fatto lui. E' proprio il figlio di suo padre.
In questo episodio i 'giovani' (Enid e Carl) danno prova di quanto questo mondo possa appartenere a loro esattamente come appartiene ai 'grandi'. Essi trovano il modo di sopravvivere (just survive somehow) mostrando vie alternative a chi pensa di avere tutte le risposte in mano. Carl insinua il dubbio a Rick e Negan, Enid fa riflettere Aaron su quanto sia importante offrire qualcosa ad una comunità a cui si ha intenzione di chiedere aiuto. Come se non bastasse Enid uccide anche l'unica persona che gli sarebbe stata contro nelle trattative (Natania, leader di Oceanside).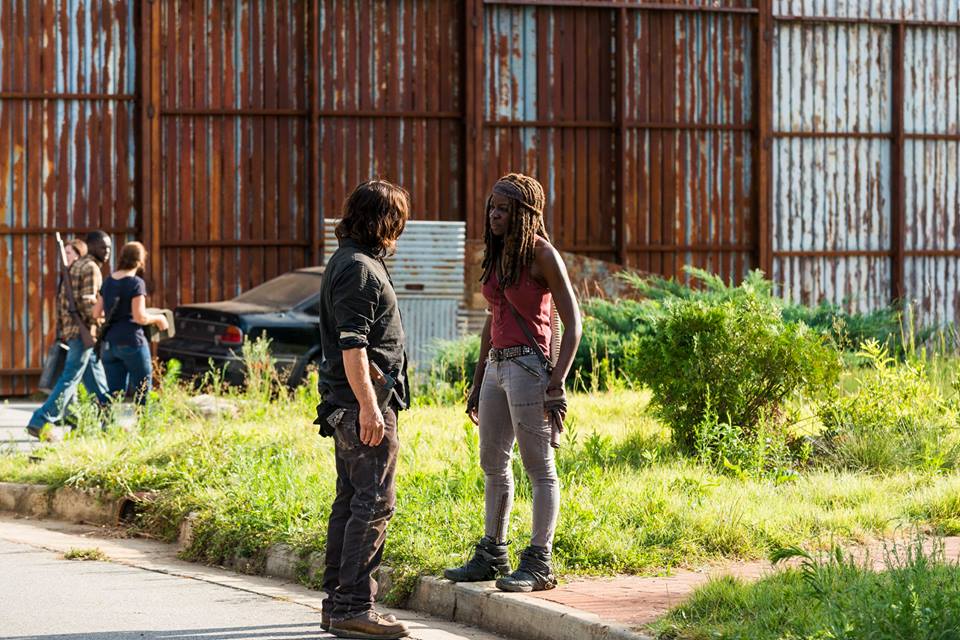 E così alla fine Carl Grimes a dispetto di tutte le regole e gli insegnamenti razionali del mondi The Walking Dead ha scelto la "vita". L'ha scelta, proprio come ha sempre fatto.
Come quando ha dovuto uccidere sua madre per far nascere sua sorella o come quando ha scelto il nome "Judith" invece di un nome di una persona morta. Ha scelto di salvare Siddiq ed è stato morso per portarlo ad Alexandria. Ora sa che la morte è vicinissima, ma sa di aver mantenuto la promessa fatta a sua madre negli ultimi momenti della sua vita.
"Devi prenderti cura di tuo padre, fallo per me, e del tuo fratellino o sorellina. Te la caverai benissimo. Questo mondo orribile riuscirai a sconfiggerlo perchè tu sei in gamba, tu sei forte, sei davvero molto coraggioso. Io ti amo tanto. Devi comportarti sempre bene, promettimi che sarai sempre bravo. E' così facile farsi corrompere in questo mondo, quindi se una cosa ti sembra sbagliata non farla d'accordo? Ascolta la tua coscienza, ti prego, non lasciare che questo mondo ti rovini. Sei così buono."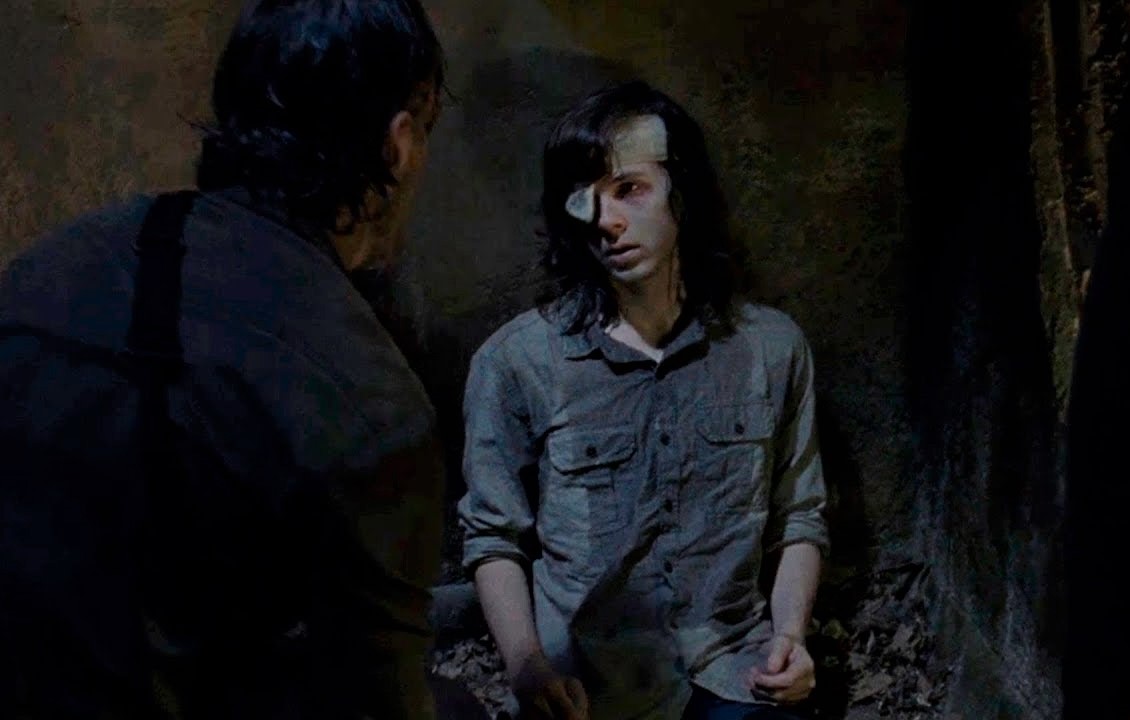 Prima di salutarci, vi invitiamo a passare dalla nostra gemellata The Walking Dead ITA. Sulla loro pagina Facebook troverete, questa sera, il promo e gli sneak peek sottotitolati!
Non dimenticatevi di passare anche dai nostri amici di Caryl Italia , Dwighty Boy – Austin Amelio Italia , Norman Reedus Italia. The Walking Dead-Italy , The Walking Dead Italia e FIGHT the Dead. FEAR the living – The Walking Dead gdr . The Walking Dead Pagina Italiana . Don't Open Dead Inside!