# #
Norman Reedus è un attore statunitense, conosciuto in modo particolare per il suo ruolo in The Walking Dead, dove lo vediamo nei panni del segugio Daryl Dixon.
# #
Probabilmente la maggior parte di noi ha imparato ad amarlo proprio grazie a The Walking Dead, ma cosa sappiamo davvero dell'attore che presta il volto a uno dei nostri personaggi preferiti?
Norman Reedus ha girato il mondo, vivendo in Spagna, Inghilterra e Giappone. Trasferitosi a Los Angeles ha iniziato a lavorare in un negozio di Harley Davidson, svolgendo contemporaneamente l'attività di scultore, pittore, fotografo e regista. Le sue opere sono infatti state esposte in alcune gallerie d'arte a New York, Berlino e Francoforte.
# #
Ha girato alcuni cortometraggi e videoclip musicali, tra cui Judas di Lady Gaga in cui ha interpretato Giuda. Della sua vasta filmografia ricordiamo Blade II (Guillermo del Toro, 2002), American Gangstar (Ridley Scott, 2007), Come ti rovino le vacanze (John Francis Daley, 2015) ed il più recente Codice 999 (John Hillcoat, 2016).
Oggi vogliamo occuparci, però, non dei film in cui possiamo ritrovare Norman Reedus, bensì delle Serie Tv a cui l'attore ha partecipato.
Vediamo insieme quali sono!
1) Streghe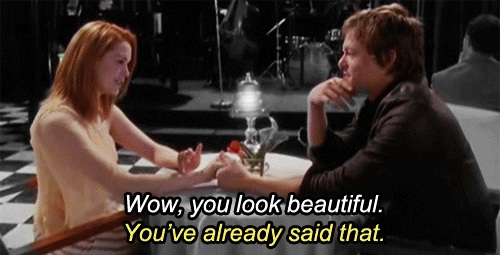 Chi non ha mai visto almeno un episodio di Streghe nel corso della sua vita?
Streghe è andato in onda, in Italia, dal 1999 al 2006 e racconta la storia delle sorelle Halliwell (Prue, Piper e Phoebe all'inizio e Piper, Phoebe e Paige a partire dalla quarta stagione). Le sorelle Halliwell possiedono dei poteri sovrannaturali ed hanno il compito di sconfiggere le forze del Male e salvare gli innocenti.
Nel 2003 Norman Reedus ha preso parte a due episodi di Streghe (5×20 e 5×21); ha infatti interpretato Nate, un ragazzo con cui Paige ha una breve relazione. La strega, molto presa da lui, gli fa un incantesimo per essere sicura di potergli rivelare la sua vera identità, ma alla fine scopre che Nate è sposato e ha persino due figli.
E voi lo ricordavate?