The Walking Dead e Game of Thrones, due serie tv così diverse ma allo stesso tempo simili. Cosa le accomuna, a parte la presenza di non-morti in entrambe le serie? Fino all'ottava stagione di The Walking Dead probabilmente avremmo risposto: 'Niente'. Ma dopo l'ultima stagione, conclusasi con l'episodio 16 lo scorso 1 aprile, le cose sono cambiate.
Soprattutto negli ultimi episodi della nona stagione di The Walking Dead abbiamo notato degli elementi molto simili alla serie ispirata dai libri di George R. R. Martin.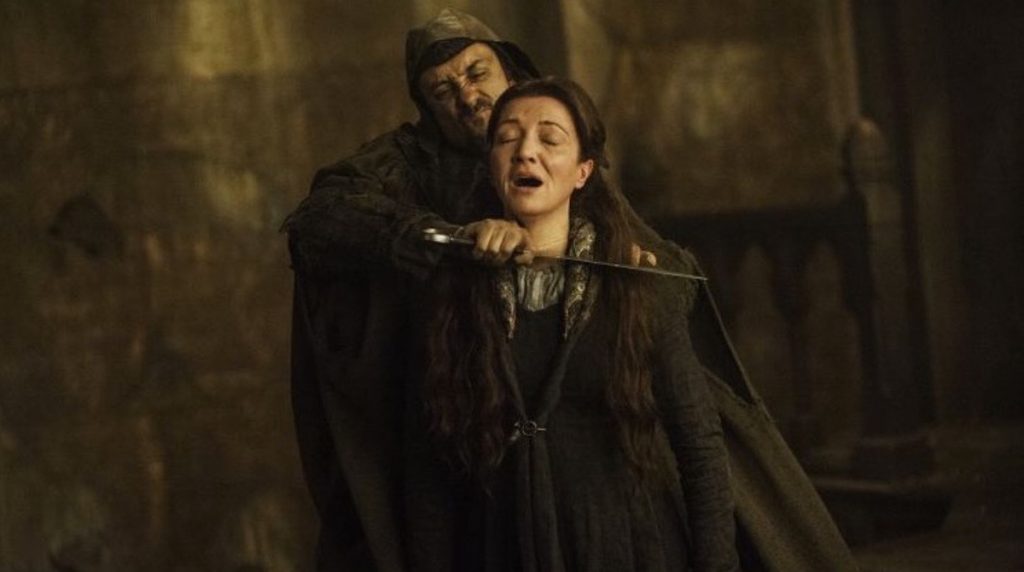 Come anticipazione per l'episodio 9×15, l'account Twitter ufficiale di The Walking Dead aveva fatto riferimento alle nozze rosse di Game of Thrones, pubblicando una foto di Walder Frey. E in quell'episodio c'è stata sì una strage, ma ben diversa da quella delle nozze rosse. In questo episodio abbiamo avuto anche modo di capire che di lì a poco sarebbe arrivato il freddo. L'inverno sta arrivando vi dice niente?
Nel finale di stagione l'inverno è arrivato. E sono arrivati anche gli estran… ehm scusate, gli zombie ghiacciati. Se è vero che tre indizi fanno una prova, possiamo affermare con certezza che The Walking Dead sta cercando di prendere ispirazione da Game of Thrones. Oltre a questi indizi evidenti però, c'è la prova effettiva del cambio di rotta che ha preso la serie targata AMC in quest'ultima stagione, per adottare lo stesso modus operandi di quella targata HBO.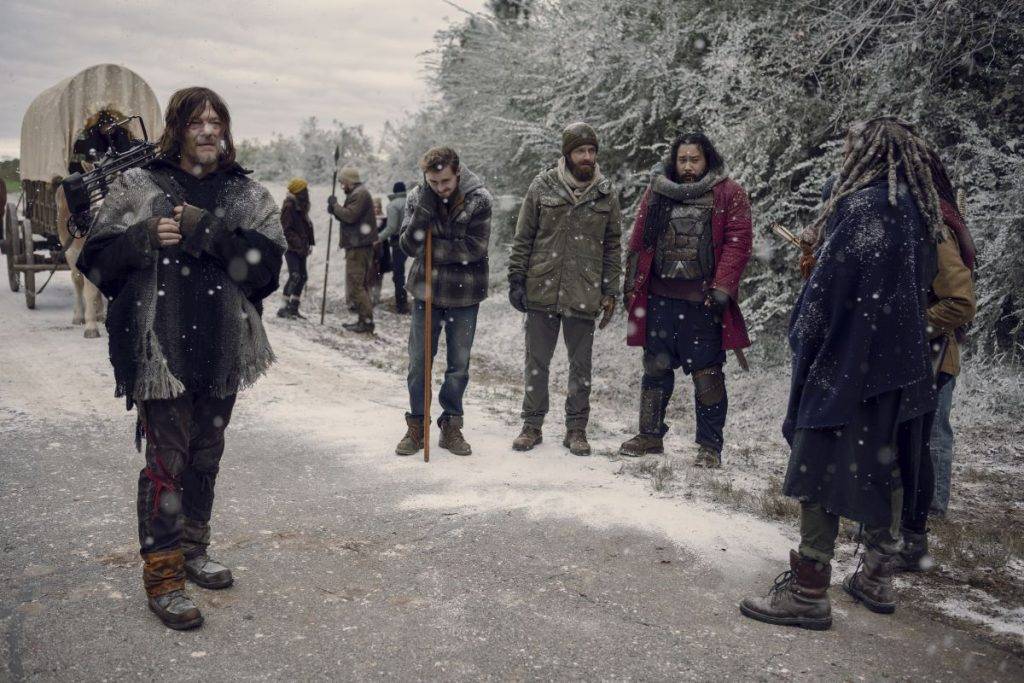 Le due serie condividono lo stesso genere, ma sono completamente diverse per tutto il resto. Game of Thrones punta all'azione, alla violenza, guerre, crudeltà e, anche se alla fine comunque finisci per affezionarti ai personaggi, è ben chiaro sin dall'inizio che non dovresti farlo. Resta una serie spietata, che prende il sopravvento e sembra dirti: Guardami e soffri.
The Walking Dead era diversa. Nasceva come una serie che punta "al cuore". Tutto inizia dalla storia di un uomo che dopo l'apocalisse fa di tutto per ritrovare la sua famiglia. E sì, siamo consapevoli che in una situazione del genere chiunque può morire, ma The Walking Dead ci dava una sorta di sicurezza sui personaggi principali. E anche quando uno di questi moriva, in qualche modo ti "preparava", e ti portava ad accettarlo.
Game of Thrones ti fa credere che ci sia speranza per un personaggio, e poi ti dà il colpo di grazia. The Walking Dead, invece, aveva più "tatto", anche se non mancavano i colpi di scena.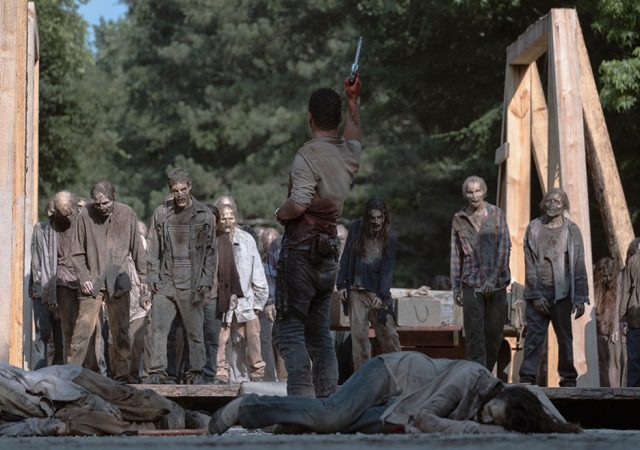 Ultimamente quindi la serie AMC ha cambiato strategia, e ha iniziato a diventare più spregevole, facendolo però male. Game of Thrones è senza pietà, ma lo fa nel modo giusto. The Walking Dead ha provato a utilizzare la stessa strategia, fallendo. Hanno deciso di far fuori il protagonista, così da smuovere un po' le acque. E da lì è iniziata una serie di morti inaspettate, in pieno stile GoT.
Il problema è che non si può cambiare direzione dopo 8 stagioni, prendendo spunto in modo evidente da un'altra serie. The Walking Dead doveva continuare per la sua strada, senza provare a essere diversa da com'è nata. Doveva continuare a essere il cuore. Il fatto che la serie si sia distaccata tanto dal fumetto è l'ennesima prova della loro strategia: cambiare, rendere la serie spregevole. Ma non è nata così, e non può cambiare ora. Non in questo modo.