La sigla di Game of Thrones è una di quelle che non salti mai. Sia per la splendida musica che per notare quei dettagli che cambiano a ogni nuovo episodio. Ma se state pensando che l'idea per questa sigla sia nata da un lampo di genio, vi sbagliate. Inizialmente era tutto diverso. Lo racconta Angus Wall in un'intervista a Entertainment Weekly, incaricato di creare la sigla perfetta per Game of Thrones.
Originariamente lo show aveva pianificato di mostrare una mappa di Westeros tra una scena e l'altra della serie, in modo da sapere dove si stesse svolgendo l'azione che stavamo guardando in quel momento. Ma c'era un ovvio problema: «Questo avrebbe interrotto la narrazione nel peggior modo possibile» ha detto Wall.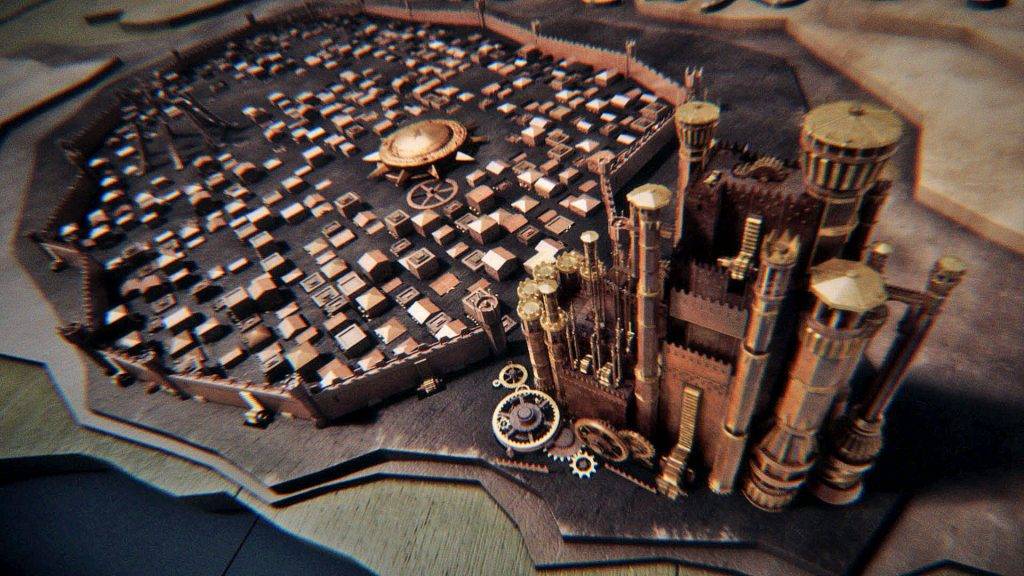 «Ci siamo resi conto però che c'era bisogno di mostrare la geografia del mondo – come una legenda per un libro. E così è diventata la sequenza iniziale». C'era poi il problema di come rendere questa sequenza interessante. Ed ebbero l'idea di mettere questa mappa all'interno di una sfera.
Non dovevamo preoccuparci su cosa c'era fuori dal mondo perché noi eravamo sempre dentro di esso. È molto più semplice orientarti dal punto di vista spaziale se puoi vedere dove stai andando. O per essere concisi: è noioso avere dei mondi piatti.
Nessun riferimento ai terrapiattisti, Wall parlava semplicemente di rendere le immagini della mappa tridimensionali. Ha anche parlato dell'idea di renderla diversa per ogni episodio, cambiando dei dettagli in base all'ambientazione e agli eventi dell'episodio stesso. Voleva una mappa interattiva «Come il gioco RisiKo». Il risultato è una splendida sigla, anche se questo implica un bel po' di lavoro extra per Wall e il suo team.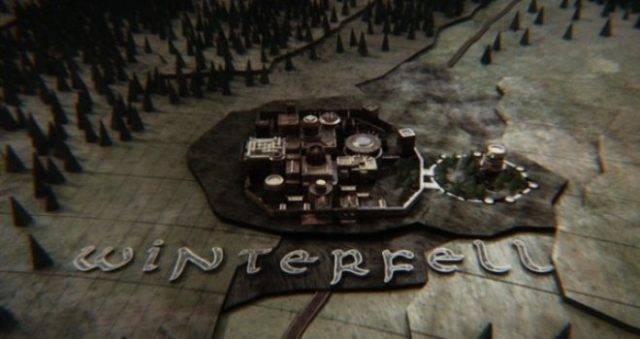 La discussione più grande riguarda sempre quali dettagli lasciare e quali togliere. Ci sarebbe piaciuto mostrare gli spostamenti di ogni armata? Sì. Ma è una quantità di lavoro incredibile solo per creare diversi luoghi e diverse versioni di ogni luogo.
Alla domanda su come si evolverà la sigla per l'ottava stagione, Wall risponde: «La tecnologia che abbiamo usato per creare il tutto è cambiata tantissimo nel corso delle stagioni, quindi ci sono sempre dei piccoli miglioramenti tecnici in ogni stagione. La definizione è migliorata molto. E per cosa significhi questo per la stagione 8, aspetto che sia la gente a vederlo».