Dopo la diretta del season finale di The Walking Dead ci ho messo un po' a riprendermi, ma eccomi qui.
Allora. Premettendo che vorrei capire come hanno fatto a metter su quella diga di tronchi in mezzo al nulla e vabbè,
COSA HO APPENA VISTO
CHI È APPENA MORTO
DI CHI ERA QUEL DANNATO SANGUE CHE MI COLAVA SULLO SCHERMO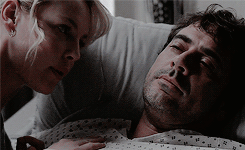 CARO NEGAN, QUANDO ERI SOLO UN POVERO MALATO AL SEATTLE GRACE HOSPITAL NON FACEVI COSÌ IL FIGO EH
se solo Izzie ti vedesse adesso, cosa direbbe del povero e malaticcio Denny Duquette???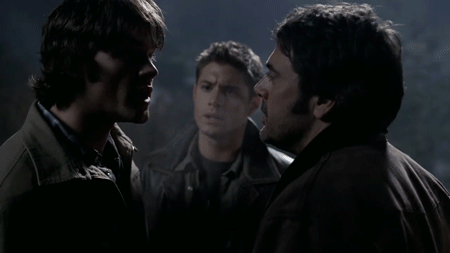 Non sono nemmeno tanto sicura che Sam e Dean sarebbero poi così tanto fieri del paparino.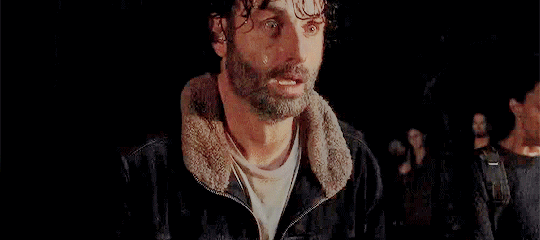 In ogni caso, Rick era fortemente turbato e rassegnato perché finalmente si è reso conto di essere un nulla nonostante ormai si credesse il Dio dei conquistadores post apocalisse. E, accidenti, non potete capire quanto in questo momento sto sperando che sia Carl a morire. Unfortunately, però, le probabilità che questo mio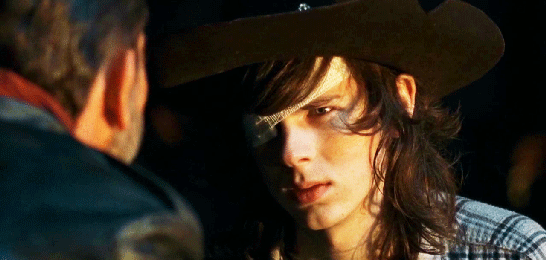 sogno si realizzi sono altamente basse. (Odio Carl. Scusate ma lo odio. È un ragazzino presuntuoso e pieno di sé che tenta in tutti i modi di fare il grande e finisce con l'essere sparato. E son già due volte che viene sparato e non muore: come minimo è pure immune ai morsi degli zombie e scopriamo che in realtà Carl è Ellie di The Last of Us, l'unica possibilità di creare il vaccino per salvare l'umanità. Che solo questo ci manca ormai!!)
Ora: probabili candidati alla morte sono Glenn, Daryl e forse Abraham. Non penso si abbassi a picchiare di gusto una donna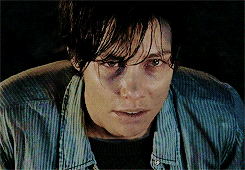 -e quindi ovviamente immagino e spero che Maggie sia completamente da escludere visto che è anche moribonda, non ci sarebbe gusto nell'ammazzare qualcuno che tanto morirà per i fatti suoi-, e considerando l'inutilità del personaggio di Aaron penso sia da escludere anche lui perché altrimenti non avrebbe avuto senso tutta la tiritera della scelta del più forte, idem per Eugene che è utile quanto una patata.
Sono profondamente ed inevitabilmente rassegnata al fatto che molto probabilmente sarà un trauma scoprire chi è la vittima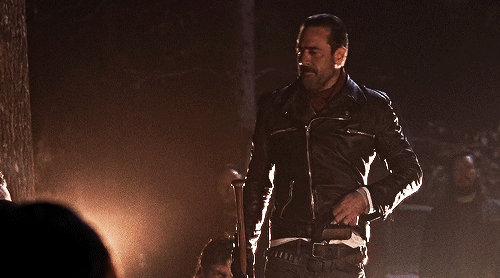 innocente di questo martirio e provo sentimenti contrastanti nei confronti del personaggio di Negan. È uno strafigo super cazzuto ma nel contempo lo odio perché so che non farà giustizia (uccidendo Cooorl) e se la prenderà con uno dei miei personaggi preferiti.
Che poi, sto fatto che i suoi scagnozzi hanno il dono dell'ubiquità e del teletrasporto (che voglio dire, Rick. & Co. ne avranno fatta di strada visto che hanno cambiato percorso tipo quaranta volte) che hanno la capacità di farsi trovare ad aspettarli. Ma non avete una vita?! STALKER!

E poi, ancora poi, manco Naruto riesce a moltiplicarsi così tanto. Ad ogni postazione aumentavano sempre di più.

Io inoltre dico, geniacci, cosa date così tanto fiducia a Eugene? Sono d'accordo che si è evoluto nel corso di questa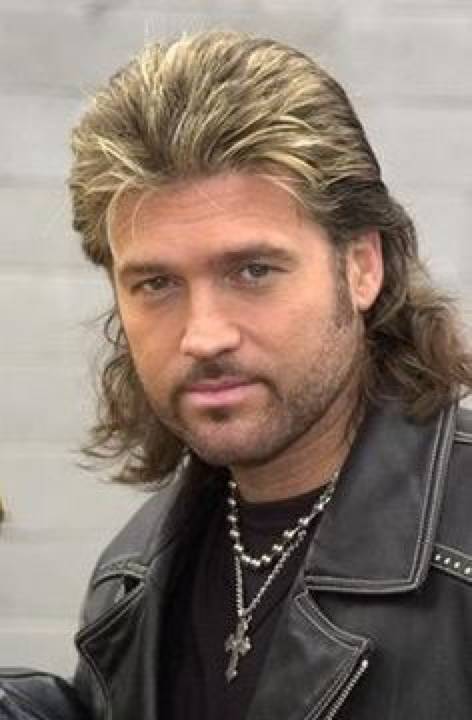 stagione ma suvvia, chi assegnerebbe il compito di depistaggio -che in quel momento era la loro migliore nonché fondamentalmente unica possibilità di salvezza- ad uno che ha l'acconciatura di Billy Ray Cyrus nei suoi tempi d'oro???? Ragazzi miei, mi rendo conto che ci si debba accontentare di quel che si ha ma, perdindirindina, usate il buon senso.

Anyway, penso che avrò problemi ad addormentarmi per il resto dei miei giorni finché non scoprirò chi è stato ammazzato. Perché, chiariamoci, ho letto in giro che c'è gente che spera che non sia morto nessuno e che al massimo viene picchiato e amen: no, fidatevi, con quella mazza NON C'È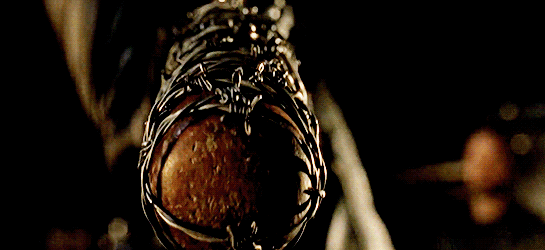 MOLTA POSSIBILITÀ DI SALVARSI (GTA San Andreas docet).
Da lunedì la domanda esistenziale che perseguiterà ogni uomo, donna e bambino esistente sulla faccia della terra non sarà più se è nato prima l'uovo o la gallina.
Non sarà più se c'è altra vita nell'universo.
Non sarà più se esiste Dio.
Ormai, l'unica vera domanda esistenziale è:
CHI È STATO AMMAZZATO DA NEGAN?

Io non sono psicologicamente pronta ad affrontare un ulteriore lutto. Sto ancora piangendo per Hershel e Beth. Non sono pronta ad affrontare la morte di Glenn o Daryl, che a quanto pare sono i più quotati. Eppure, in fin dei conti, dovrò farmene una ragione e andare inesorabilmente avanti.