Quando il mondo cade, quando la società collassa, quando l'apocalisse degenera e distrugge tutto, quando bisogna adattarsi a uno scenario in cui si vive per sopravvivere, bisogna essere pronti a stravolgere la propria essenza. Perché, nel mondo malato di The Walking Dead, il cambiamento e lo spirito d'adattamento ricoprono ruoli basilari nell'implacabile lotta per la vita. Anche se delle volte non vale la pena continuare a combattere, è pur sempre un'attitudine umana quella di sopravvivere a ogni costo. In molti son dovuti morire miseramente affinché i posteri potessero continuare il cammino verso questa consapevolezza. Un passo alla volta, un'uccisione alla volta. Carol è la testimonianza più plateale e vigorosa di questa nuova legge.
Carol è il camaleonte dell'Apocalisse.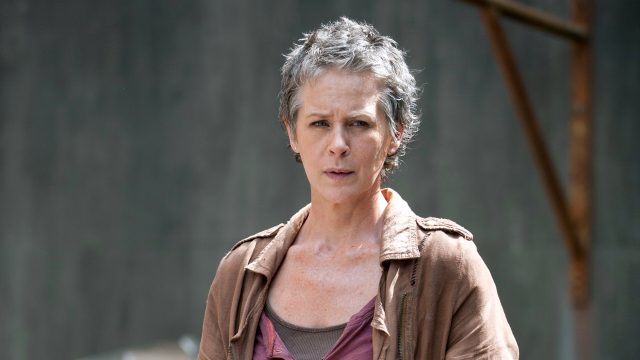 Il subdolo scorrere degli eventi risveglia man mano in Carol una bestia dormiente, un mostro sopito sotto abusi ed egoistici vincoli. La vita prima dell'inferno per Carol era una prigione. Paradossale dunque che la liberazione arrivi dopo la proliferazione dell'apocalisse. Man mano le lacrime convergono in un ghigno diabolico e infernale. La coscienza di quest'anima oppressa esplode in tutta la sua brutalità quando l'amaro destino esige il suo tributo. La morte di Ed rappresenta il primo passo verso la consapevolezza defintiva. Tale individuo braccava Carol rendendola una casalinga amorfa dedita soltanto a soddisfare il marito. Di lì in poi la sua unica ragione di vita consisterà nel proteggere e amare la figlia Sophia. Il piccolo fiore nato dalla relazione con quel mostro orribile di Ed.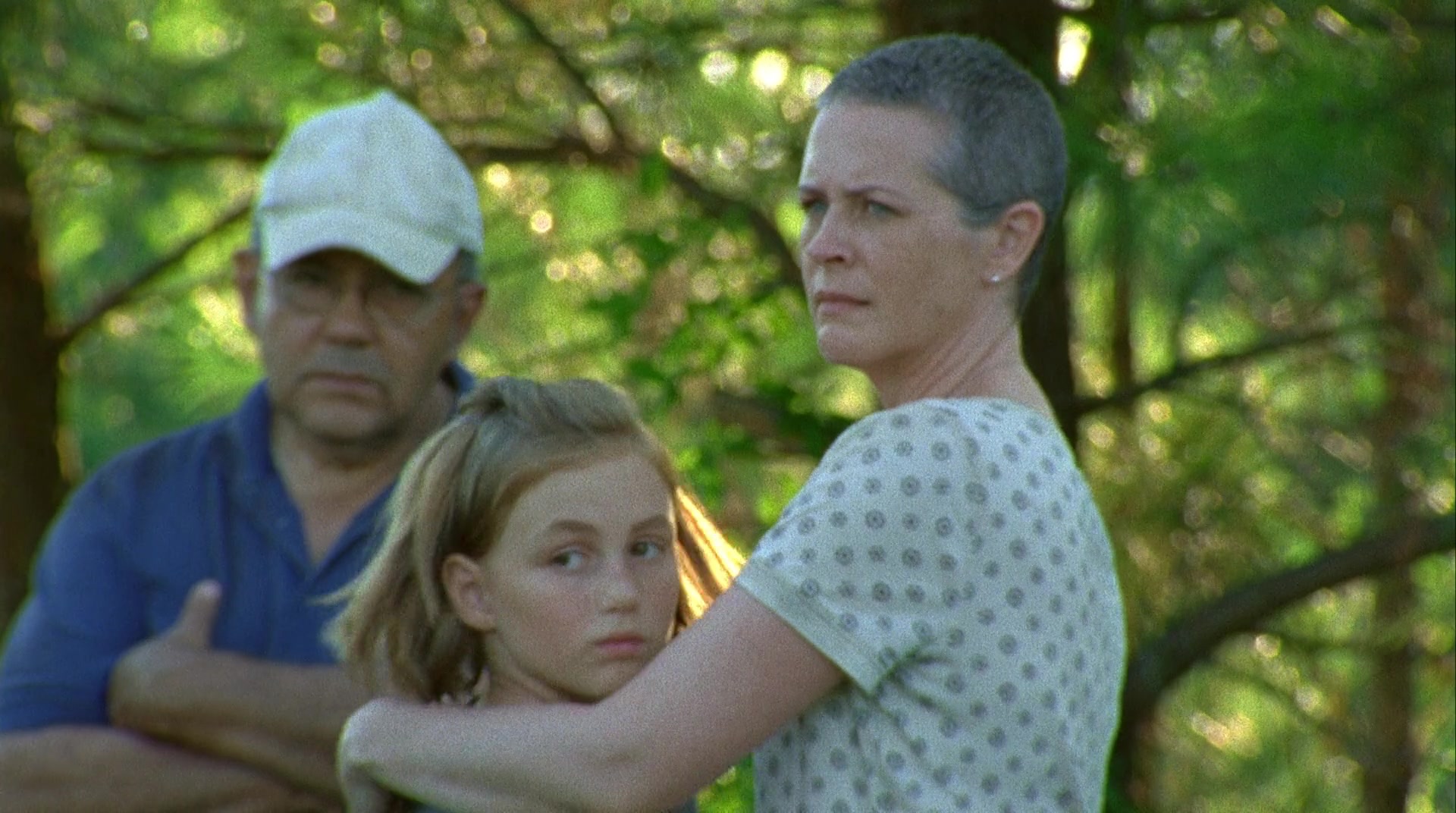 Ma in The Walking Dead bisogna imparare a ponderare i sentimenti perché altrimenti si rischia di perire sotto il loro peso.
La brutalità e l'inflessibilità degli eventi priverà Carol dell'ultimo nesso tra lei e la sua etica. La scioccante morte di Sophia e la rocambolesca scoperta dell'orrore abbattono l'ultimo muro trasformando Carol in un essere senza inibizioni. Di lì in poi questa nuova attitudine prenderà sempre più piede scoperchiando l'io interiore di Carol. E non vi è un culmine per tale trasformazione ma solo una progressiva degenerazione. Senza più inibizioni sfodera il peggio di sè tenendo il meglio solo per il rapporto con Daryl. Per lui riesce ancora a provare sentimenti umani, instaurando un legame fortissimo che va oltre l'amicizia. In questa maniera entrambi potranno sempre considerare l'altro come la propria casa.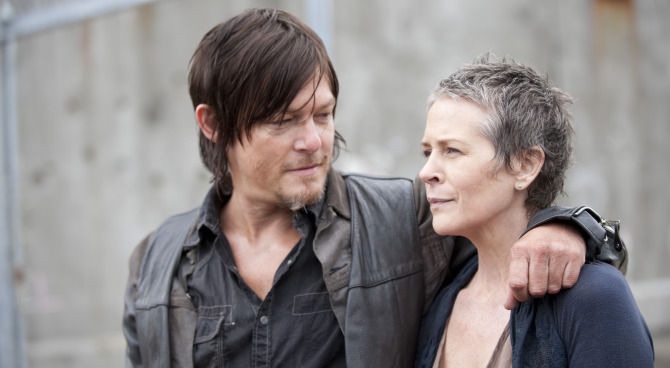 Il prezzo da pagare è però altissimo. Senza più sentimenti, riconoscere cosa è giusto o sbagliato diviene quasi impossibile. Ed è per questo che, a causa di alcune sue scelte, verrà etichettata come mostro e bandita dal suo gruppo. L'esasperazione della sua famelica essenza non le permetterà di instaurare legami cristallini e liberi da ogni pregiudizio con nessuno. Ragion per cui inizia a coltivare un bisogno di solitudine impellente. Anche se non è pronta a farlo, inizia a crescere in lei la consapevolezza di dover rinunciare a tutto. Perché le scelte che è in grado di prendere, e che è capace di attuare, la spaventano nel profondo.
Sa che non è etico uccidere una bambina, ma può rappresentare la cosa più giusta da  fare.
Il peso di questa scelta ricade solo su di lei perché è l'unica in grado di farlo. Uccide Lizzie mentre il dolore la logora dall'interno perché rimbombano in lei le ultime parole del padre morente, quella promessa non mantenuta. Doveva prendersi cura delle due ragazzine ma è stata solo una spettatrice dell'orrore che cresceva in loro. Aver ucciso Lizzie, tuttavia, significa aver impedito la sua trasformazione in qualcosa di molto peggio. Ed è questo dubbio tramutato in convinzione che spinge Carol a farlo. È per questo che deve polverizzare un pezzo del suo cuore.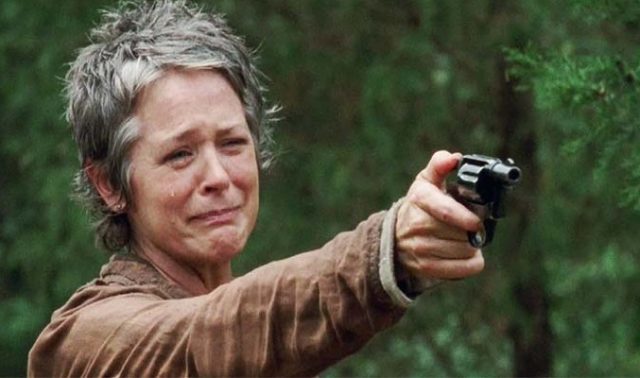 Tale episodio è un'ulteriore prova della sua forza ma è anche una nuova macchia sulla coscienza. Una di quelle che torneranno a influire sulla sua psiche in futuro. Carol continua ad accumulare mostruosità conscia del fatto che tali atti segneranno in negativo la sua esistenza. La convivenza con il mondo, e con tutte le atrocità commesse, continua nella consapevolezza di aver spalancato una porta che doveva restare chiusa. Il sangue riscosso dalle sue azioni non è appagante ma distruttivo. L'unico modo per lavarlo via consiste nell'esilio. E in questo viaggio solitario imparerà che il mondo che la circonda non è lo scenario giusto per redimersi. Uccidere è l'unica soluzione per sopravvivere ed è per questo necessario troncare ogni singolo legame. Pregiudicare la propria esistenza per evitare di macchiare ancor di più un'anima sudicia di morte.
Carol scopre che, fuori da Alexandria, può trovare solo altro dolore perché non potrà più credere nella famiglia e nell'amicizia.
Convivere con il proprio fardello sarà la sua eterna punizione …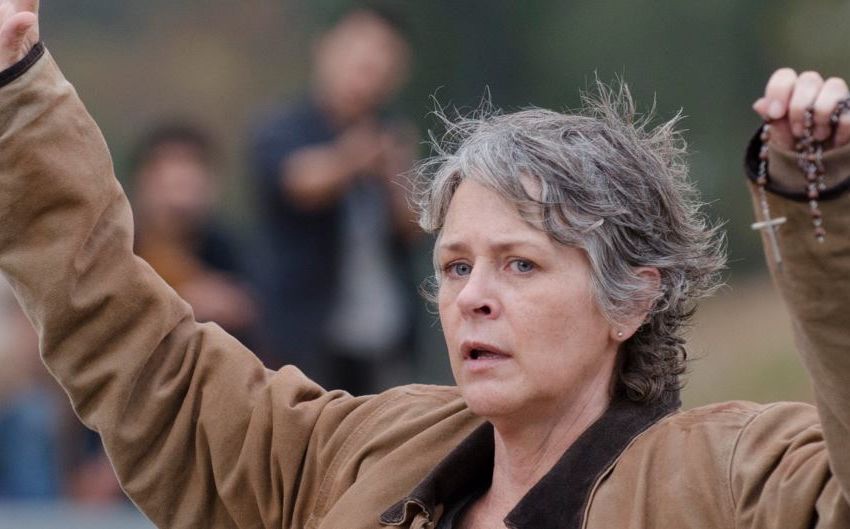 L'incontro con Ezekiel può essere fondamentale per ritrovare se stessa e capire il significato delle sue azioni. Il sorriso di un nuovo amico e un cuore che gli si apre davanti possono aiutarla. Redimersi è impossibile quando si è visto il mondo prima dell'inferno, ma è plausibile utilizzare la propria bestiale indole per impedirne la proliferazione di altre. Il Re vuole scavare nelle convinzioni di Carol per illustrarle l'unico spiraglio di luce che può scaturire da lei.
Re Ezekiel agli occhi del suo popolo è un essere puro, ma tale immagine è generata da una tavolozza di menzogne, che Carol conosce e delle quali ha capito il fine. 
Capisce perciò che la sua maledizione continuerà a logorarla, ma potrà essere d'aiuto affinché qualche altra anima possa essere risparmiata da tale sorte.
Proteggere la propria famiglia, il nuovo regno, nuovi alleati e nuove vite per pagare il tributo della sua infernale natura. Correre di nuovo per qualcuno per salvare se stessa.
Portare un peso perché si è in grado di farlo …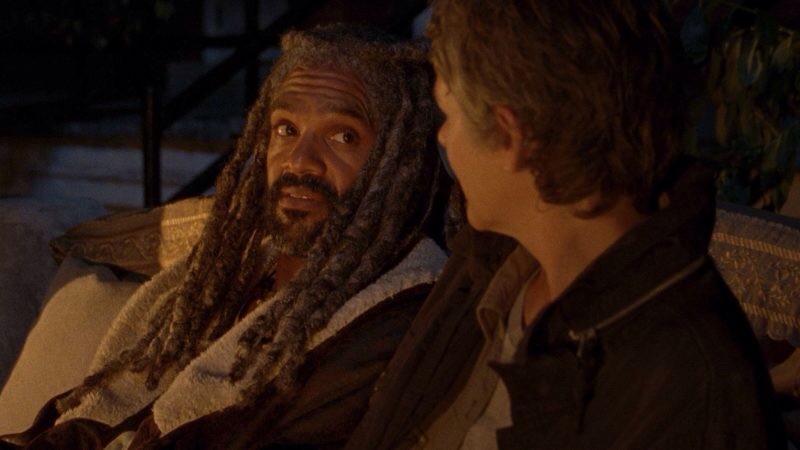 Carol è una furia della natura nel violento mondo di The Walking Dead. Una guerriera che ha barattato la sua umanità per capire la vera essenza del nuovo mondo. Imparare a proteggersi e diventare un mostro, in modo tale che altri possano esimersi dal farlo.