# #
Essere fans di The Walking Dead significa essere diversi da tutti gli altri. Amiamo il sangue, i cervelli spappolati e non vediamo l'ora che l'apocalisse zombie arrivi (perché siamo sicuri che arriverà) per dimostrare di essere preparati. Potremmo anche sembrare un po' strani, ma siamo sensibili in fondo. E quando vediamo una puntata di Twd ci facciamo sopraffare talmente tanto dagli avvenimenti, che le reazioni a ciò che vediamo si ripercuotono nella nostra vita, diventando dei veri e propri disagi. E chi non ha visto The Walking Dead non potrà mai capire. Questi sono i 30 maggiori disagi:
1. Quando ci dicono "Guarda che bei fiori!" iniziamo a girarci da una parte all'altra, pensando che qualcuno voglia farci fuori.
# #
2. Don't Dead Open Inside… Eh?
# #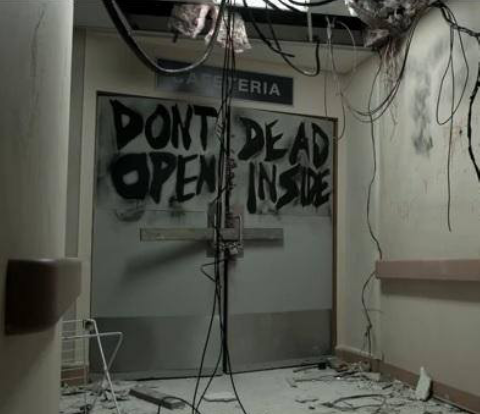 3. Più guardiamo Twd, più odiamo gli essere umani.
4. E più amiamo gli zombie.
5. In certe situazioni, non possiamo fare a meno di citare le frasi più memorabili. Ma gli altri non capiscono e ci prendono per pazzi.
6. In ogni luogo isolato o semi-buio in cui passiamo, immaginiamo che spuntino zombie da un momento all'altro.
7. Guardiamo con sospetto le fattorie.