Le prime indiscrezioni su The Stand, la trasposizione televisiva di CBS All Access dell'importantissimo romanzo di Stephen King L'Ombra dello Scorpione, hanno iniziato ad arrivare mesi fa. Dopo la notizia che ci sarebbe stata una serie tv è dovuto passare del tempo perché si avesse qualche notizia riguardo al cast.
Le prime voci volevano che a prestare il volto a Madre Abigail, guida di uno dei due grandi gruppi nel quale l'Umanità si divide nel mondo post-apocalittico di The Stand, dovesse essere Whoopi Goldberg. Insieme a lei nella serie avremmo dovuto trovare James Marsden, Amber Heard, Greg Kinnear, Odessa Young ed Henry Zaga (di questa notizia e dei ruoli che avrebbero dovuto ricoprire abbiamo parlato qui).
Si è poi parlato dell'ingresso di nientemeno che Marilyn Manson nel cast (vi avevamo parlato anche di questa notizia, in questo articolo). Per molto tempo però non si sono avute conferme sul suo ruolo né sull'effettiva presenza dei nomi di cui abbiamo parlato poco sopra. E, soprattutto, nulla si sapeva su chi avrebbe interpretato il grande villain di questa storia, un personaggio ricorrente in molte opere di Stephen King: Randall Flagg. Inizialmente si era supposto che il ruolo potesse spettare a Marilin Manson, ma poi è arrivata la notizia ufficiale, con una realtà decisamente diversa.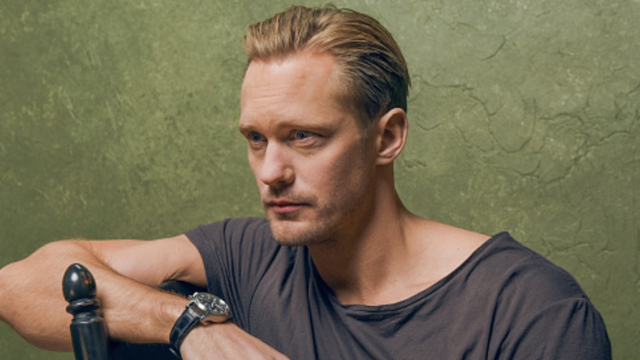 A interpretare il malvagio Randall Flagg sarà Alexander Skarsgård.
Dopo suo fratello Bill, che abbiamo visto nei capitoli 1 e 2 di It nei panni di Pennywise il Clown e in Castle Rock, ora anche Alexander Skarsgård entra a far parte di un'opera che porta il nome di Stephen King.
Oltre a questa incredibile novità sono arrivate anche conferme sul resto del cast. Non solo sappiamo che Whoopi Goldberg, Greg Kinnear, James Marsden e gli altri nomi già trapelati sono ufficialmente parte della serie, ma abbiamo anche una lista di tanti altri attori che potremo vedere in The Stand. Troveremo infatti Heather Graham, Hamish Linklater, Katherine McNamara, Eion Bailey, Nat Wolff, Daniel Sunjata, Brad William Henke, Owen Teague e Jovan Adepo.