Sono trascorsi quindici anni dalla sua messa in onda e, nonostante la sua longevità, The Office rimane un cult del panorama televisivo. La bizzarra routine dei dipendenti della Dunder Mifflin, difatti, ha tenuto compagnia a milioni di spettatori, diventando nel tempo una delle comedy più amate di sempre.
Il remake dell'omonima serie tv inglese creata da Ricky Gervais segue le vicende di un'inusuale compagnia che produce carta presso la filiale di Scranton. I lavoratori sono guidati dall'imbranato dirigente Michael Scott che, giorno dopo giorno, riesce a trasformare la quotidianità in una rocambolesca disavventura. Il suo successo è stato immenso e tutt'oggi è considerata una sitcom evergreen. Ma la sua affermazione non è stata immediata.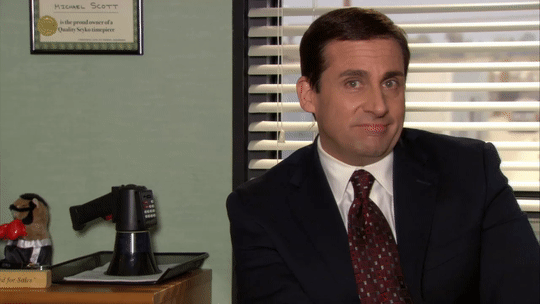 The Office ha difatti rischiato la cancellazione subito dopo la prima stagione. Lo show statunitense inizialmente non fu considerato all'altezza della versione originale e nemmeno la critica non ne rimase sufficientemente soddisfatta. Dopo soltanto sei episodi, la serie venne così scartata.
L'esperimento di creare una nuova The Office si rivelò, quindi, disastrosa.
L'affermazione dell'omonima serie britannica spinse la NBC ad approvarne un remake americano (anche se ora l'emittente ha una nuova pazza idea). Lo show avrebbe dovuto raccontare, con sarcasmo e ironia, l'ambiente lavorativo statunitense con i suoi pro e contro. Il cast della prima stagione, formata da sei episodi come nella versione britannica, era formato da Steve Carell, John Krasinski, Rainn Wilson, Jenna Fischer, Leslie David Barker e tanti altri. Purtroppo, nonostante la alte aspettative, la serie non riuscì a conquistare l'opinione pubblica.
La ragione di un simile flop è più semplice di quanto si possa immaginare: The Office non aveva ancora una forma propria. Lo stesso Michael Schur, sceneggiatore e interprete di Mose nella serie tv, ha più volte dichiarato che la prima stagione non piacque quasi a nessuno. Il suo fallimento sembrava quindi evidente, se non fosse stato per un serial addicted.
Il merito del salvataggio di The Office è da attribuire, infatti, a un grande fan dello show britannico: Kevin Reilly, uno dei maggiori dirigenti della NBC dal 2003 al 2007.
A rivelare questa assurda storia è stato proprio Schur, durante un'intervista a Vox. La serie tv, dopo i bassi ascolti dei primi episodi, non avrebbe avuto un futuro e sia la produzione che gli stessi attori ne erano già al corrente. Ma Reilly riuscì a convincere i suoi superiori, rendendo possibile la produzione di una seconda stagione. Egli, difatti, si considerava un grandissimo fan della serie tv inglese al punto da richiedere un seguito.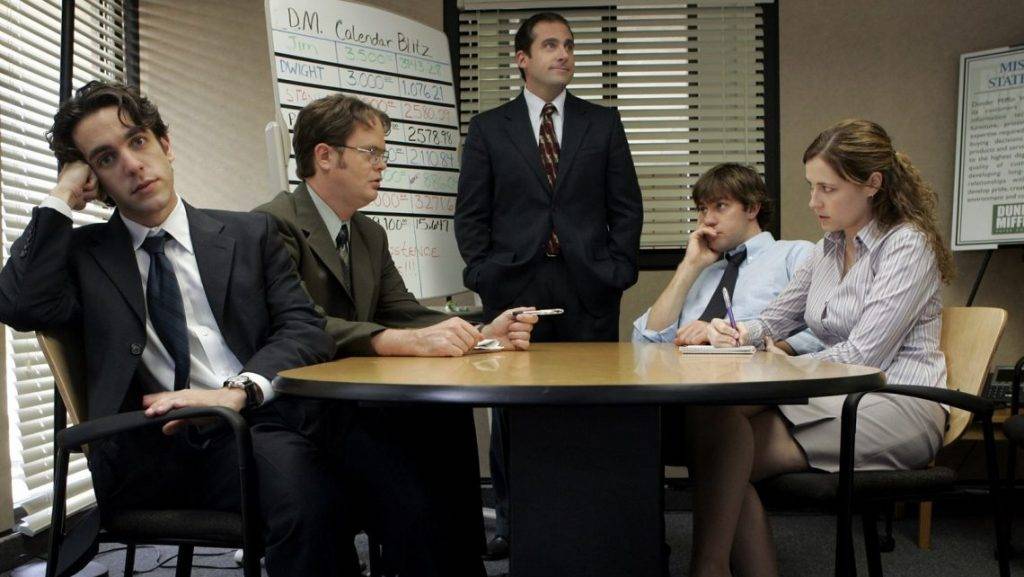 Il secondo capitolo della sitcom, formato da 22 episodi, registrò altissimi ascolti al punto da risollevare le sorti dello show.
Pluripremiata e amatissima dai suoi fan, The Office ha davvero rischiato grosso. Ma nonostante gli inizi siano stati drammatici, il remake dello show britannico ha dato prova di un eccellente lavoro di squadra da parte dei produttori e del cast. A rendere, infatti, ancora più popolare la seconda stagione della serie contribuì la fama di Steve Carell in quel particolare periodo. L'attore, dividendosi tra piccolo e grande schermo, ottenne un'enorme successo grazie al film del 2005 "40 anni vergine". Gli autori della serie decisero quindi di sfruttare questa carta vincente, firmando un contratto con l'attore e modellando la stessa personalità di Michael Scott ispirandosi al protagonista della commedia.
The Office, con autoironia e semplicità, è stata in grado di rivoluzionare le serie tv comedy. Attraverso la tecnica del mockumentary abbiamo conosciuto pregi e difetti di personaggi apparentemente normalissimi, le cui vite si intrecciano in un ufficio poco stimolante, tuttavia familiare. La sitcom ha così sfruttato a pieno il suo salvataggio, classificandosi come una delle più intriganti degli ultimi anni e lasciando la sua impronta sia nella cultura pop, che nel mondo seriale.