Negli ultimi anni ci sono stati parecchi reboot di serie tv considerate storiche. Alcuni di essi hanno già riscosso un discreto successo, come Will&Grace. Altri, invece, non sono stati accolti nel migliore dei modi. E recentemente si è discusso persino di un possibile reboot di una delle comedy più apprezzate della televisione: The Office.
La notizia ha fatto il giro del mondo e il fattore nostalgia ha incrementato le aspettative a riguardo. La NBC si è già espressa a favore della sua realizzazione, il cui lancio potrebbe avvenire sulla futura piattaforma Peacock.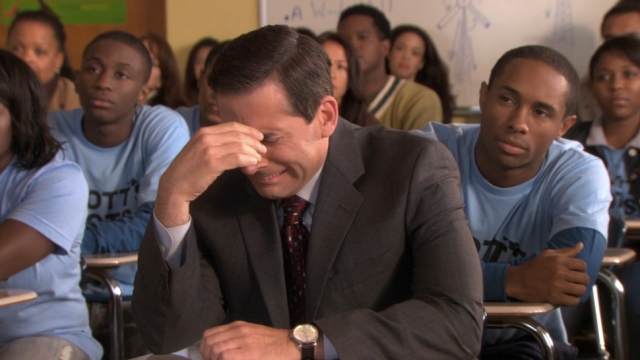 Ma abbiamo davvero bisogno di un reboot? I rischi sono indubbiamente parecchi. Chiunque si lanci in una sfida del genere è consapevole di compiere un passo azzardato. Le possibilità di fallire e rovinare clamorosamente uno show sono difatti tante. La comedy caratterizzata dalla tecnica del falso documentario rappresenta ancora oggi una delle serie tv più divertenti del panorama seriale.
Le avventure dei colleghi di Scranton si sono prolungate per ben nove stagioni. E l'epilogo finale ha fornito ai fan una chiara visione di come ogni personaggio ha concluso il proprio percorso. Riportare quindi in scena ruoli iconici che hanno già avuto un degno finale sarebbe forzato. Alcuni membri del cast si sono detti più volte favorevoli a un possibile (ma breve) ritorno. L'interprete di Jim, John Krasinski, propose infatti di realizzare una reunion durante le feste per mostrare le vite dei personaggi a distanza di anni.
Ma non tutti si sono detti favorevoli a questo progetto.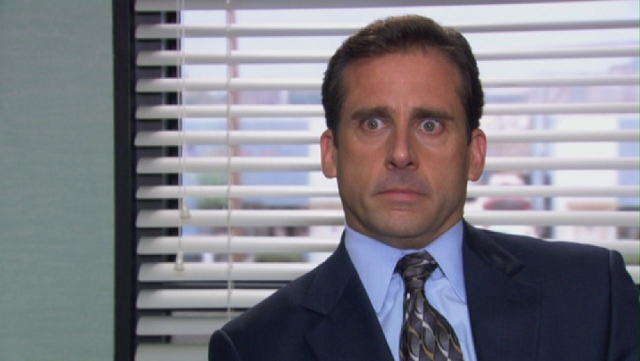 Steve Carell ha sempre rifiutato l'idea di tornare a vestire i panni di Michael Scott. Carell lasciò la serie tv nel corso della settima stagione, causando un moderato calo degli ascolti. L'ufficio più divertente della televisione è riuscito, con qualche difficoltà, a intrattenere i fan e a concludere il ciclo narrativo iniziato nel 2005. Non si sa ancora molto del futuro reboot, eppure a conti fatti le motivazioni per realizzarlo sono quasi assenti. The Office si è concluso coerentemente, portando a termine la storyline di ogni personaggio.
L'idea stessa di una serie tv incentrata sulla vita in ufficio oggi non affascina, né attrae quanto in passato. I tempi sono cambiati, le nuove tecnologie permettono ai lavoratori di spostarsi e di svolgere le proprie attività anche da casa. Inoltre riportare sulle scene un personaggio come Michael Scott, ad esempio, oggi sarebbe sconsiderato, se non impossibile. L'eccentrica personalità di Michael, esuberante e sconsiderato, oggi sarebbe al centro di continue critiche.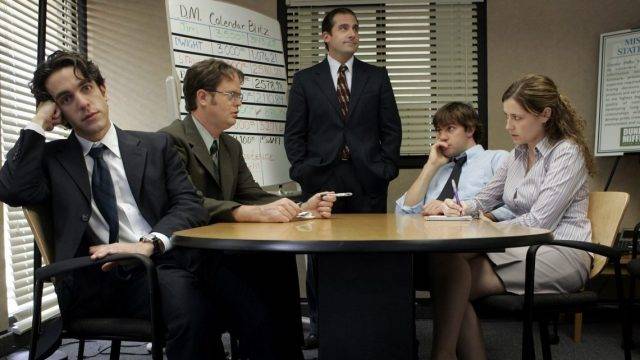 Anche il possibile ritorno del vecchio cast sarebbe da scartare. Gli attori, nonostante siano rimasti uniti a distanza di anni, sono per il momento impegnati in altri progetti. La nostalgia e l'affetto per lo show si riflettono nelle reunion delle quali abbiamo testimonianza attraverso i social. E per quanto rivedere insieme gli stessi attori che per 9 anni hanno condiviso lo stesso set sia emozionante, siamo certi che replicare la stessa magia di The Office, oggi, sia davvero impossibile.
Un reboot della serie tv sarebbe utile soltanto per ragioni di marketing. Il tema dei remake ha sempre affascinato le aziende televisive, le quali hanno lucrato sulla malinconia dei fan e sulla popolarità di un dato show. Ma non sempre questi progetti si sono rivelati fruttuosi. Più la serie tv della quale si vuole realizzare il reboot è importante, maggiore è il rischio di combinare un disastro.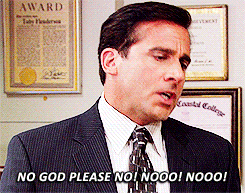 The Office è considerata una serie tv iconica che, con la sua pungente satira e le sue battute, ha ironizzato sul mondo dello spettacolo e sulla società capitalistica.
È vero: quell'ufficio a volte ci manca. Ma le serie tv più belle rimangono tali perché terminano e ci lasciano ricordi e sensazioni capaci di cambiare il nostro umore in meglio, anche dopo parecchio tempo. C'è chi colma questa lacuna attendendo un possibile reboot e chi, invece, ricorre ai rewatch. Persino le attrici Jenna Fischer e Angela Kinsey di recente hanno cominciato una maratona della serie tv, in occasione del loro podcast Office Ladies. Ogni settimana, infatti, le rispettive interpreti di Pam e Angela ripercorrono un episodio dello show attraverso commenti e dietro le quinte. Gli episodi sono disponibili su Spotify, Apple o sul sito ufficiale del programma.
I motivi per realizzare un reboot dello show si ridurrebbero, quindi, unicamente ai possibili vantaggi economici. L'ufficio di Scranton ha chiuso i battenti sei anni fa e, forse, sarebbe meglio che quella porta resti chiusa. Per salvaguardare le emozioni raccontate tra una fotocopia e un'altra, per aver cura delle risate causate da scherzi e prese in giro, per custodire i sorrisi che una serie tv apparentemente così semplice è riuscita a donare a milioni di fan. A volte dire addio non è facile, ma è opportuno andare avanti: anche nel mondo delle serie tv.