Dopo oltre quattordici anni dalla sua prima messa in onda, la serie tv The Office continua a essere una delle migliori comedy di sempre. E probabilmente questa qualità è un'arma a doppio taglio per lo show, poiché la possibilità di realizzarne un revival è sempre più vicina alla realtà.
Lo scorso martedì, infatti, l'azienda NBCUniversal ha annunciato che la nuova piattaforma di streaming, Peacock, sarà lanciata ad aprile 2020. E in essa saranno presenti i reboot di alcuni show quali Battlestar Galactica, Saved By the Bell e The Office. A dirlo è la presidente della NBCU Bonnie Hammer. Durante un'intervista a Deadline ha così dichiarato:
È una mia aspettativa, nonché un obiettivo, realizzare un reboot di The Office.
La piattaforma statunitense di Netflix dovrà quindi salutare lo show con Steve Carell, accompagnato anche da Park and Recreation. Queste serie tv si sposteranno quindi su Peacock, il quale inizia già ad apparire come un possibile avversario per Netflix. The Office si è concluso ormai nel 2013 ma, nonostante sia un po' datato, continua a confermarsi come una delle migliori comedy di sempre, nonché una delle più seguite.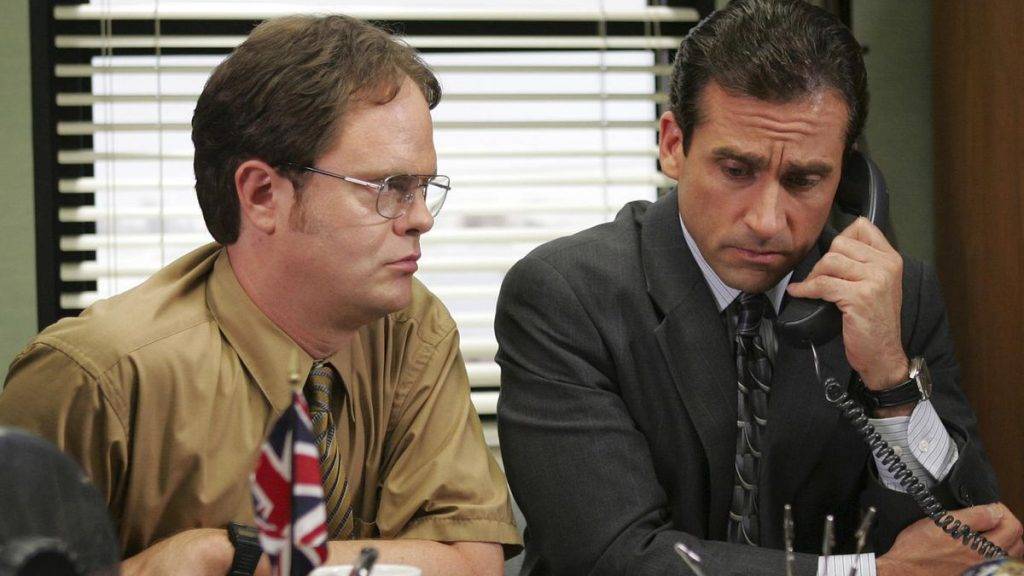 La Hammer ha poi aggiunto, riguardo alla decisione di realizzare un remake della serie con Michael Scott:
Tutte le nostre decisioni, soprattutto quelle attuate all'inizio, sono state prese strategicamente in modo che potessero legarsi alla nostra eredità. The Office ritornerà da noi nel gennaio 2021, e spero che potremmo capire che tipo di reboot potrà essere. Ne stiamo discutendo.
Sembra quindi che il remake della serie sia già un progetto work in progress, e le aspettative a riguardo sono altissime. Nonostante l'entusiasmo della compagnia e della stessa Presidente della NBCUniversal, l'ex protagonista di The Office si è già espresso contrario a un eventuale reboot. Steve Carell, infatti, ha dichiarato in più occasioni che l'estroso personaggio di Michael Scott non potrebbe essere riprodotto in questo periodo, poiché il suo atteggiamento sarebbe visto come offensivo.
Netflix potrebbe fronteggiare, quanto prima, un nuovo colosso dello streaming. La lotta per acquisire le serie tv che hanno segnato la storia del piccolo schermo è iniziata e Peacock sembrerebbe essere già in pieno vantaggio.
Al momento la situazione in Italia è migliore rispetto a oltreoceano. Potremo infatti continuare a vedere le nove stagioni di The Office (abbiamo elencato i migliori episodi in questo articolo) presenti su Amazon Prime Video totalmente indisturbati.