L'amore guarda non con gli occhi, ma con l'anima.
Così diceva Shakespeare, e probabilmente aveva ragione: amiamo sempre le persone sbagliate. Se il nostro animo dovesse scegliere tra un partner perfetto e uno disfunzionale sappiamo già da che parte starebbe. La stessa cosa succede per i nostri personaggi preferiti: sono tutti colmi di difetti, che ce li fanno apprezzare ancora di più. Ci sono personaggi e personaggi. Ciascuno diverso dall'altro. Alcuni è facile amarli, altri non dovremmo, eppure non riusciamo a smettere di farlo. Da Bojack Horseman a Sheldon Cooper, l'universo seriale ne è pieno.
Quindi, nonostante tutto, voi riuscireste a odiare seriamente i seguenti guaglioni?
1. Bojack Horseman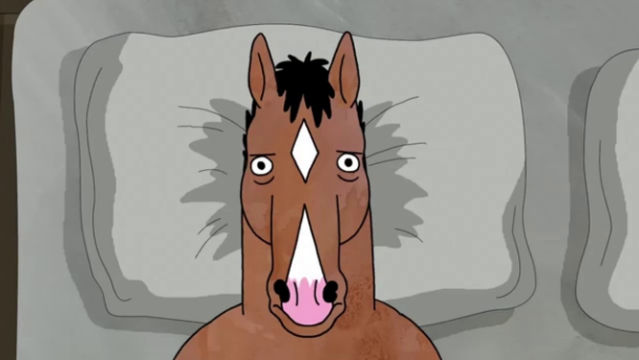 Bojack, un cavallo antropomorfo, è un attore dei ruggenti anni '90, reso celebre dalla sitcom di successo Horsin' Around ma ormai star decaduta e dimenticata.
Si ritrova, durante la crisi di mezza età, in una depressione troppo profonda. Passa le sue giornate fra gli eccessi dell'alcol, del sesso occasionale e delle droghe, travolgendo come una pestilenza le esistenze dei personaggi che entrano nella sua vita.
Bojack Horseman è uno splendido ritratto del disturbo narcisistico della personalità, dovuto quasi esclusivamente ai problemi relazionali con i genitori. Un padre svalutante, il quale si vede a malapena dietro un giornale, una madre severa e gelida, incapace di gratificare gli sforzi del piccolo figlio. Non sa cos'è l'amore e non riesce ad avere una relazione sana con nessun essere (umano e non) perché percepisce il prossimo come inferiore o non degno delle sue attenzioni.
Cosa lo salva?
Il continuo pentirsi e l'autodistruzione che mette in atto lo avvicinano allo spettatore, a noi, che non possiamo far altro che amarlo così com'è, e sentire un piccolo vuoto nello stomaco ogni volta che finiamo una puntata di Bojack Horseman (in queste puntate soprattutto).
2. Michael Scott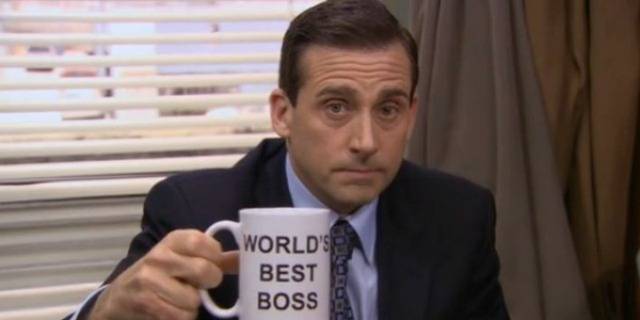 Michael è il direttore generale della sede di Scranton della Dunder Mifflin e il personaggio principale di The Office (US). Prima di ottenere il posto di direttore generale è stato un eccezionale venditore, ma è inspiegabilmente privo di ogni abilità, attitudine alla gestione o altro. Il co-manager, Jim, ha descritto come Michael spende il suo tempo con un grafico a colori:
80% "distraendo gli altri", 19% "procrastinazione" e 1% "pensiero critico".
Il suo approccio rilassato si traduce più spesso in una scarsa produttività del lavoro, in particolare quando Michael pone i suoi interessi personali come priorità rispetto alla sua mansione.
Per evitare di essere punito per le sue azioni, stupidamente analoghe e ricorrenti, Michael incolpa spesso uno dei suoi dipendenti per coprirsi. Tenta di apparire come un uomo di mentalità aperta ma tutti in realtà lo vedono per quello che è: inetto e superficiale, anche a causa delle sue continue battute inopportune sulla razza e sulla sessualità dei dipendenti.
Cosa lo salva?
Il comportamento di Michael è, in realtà, conseguenza della sua profonda solitudine, dovuta anche a un'infanzia infelice e al suo desiderio di essere amato dagli altri. Michael è sempre propositivo, e tutto ciò che fa, anche inconsciamente, lo fa per non sentirsi o essere solo. È una persona estremamente borderline e super sensibile. Tutti noi siamo portati a immedesimarci in lui.
3. Eleanor Shellstrop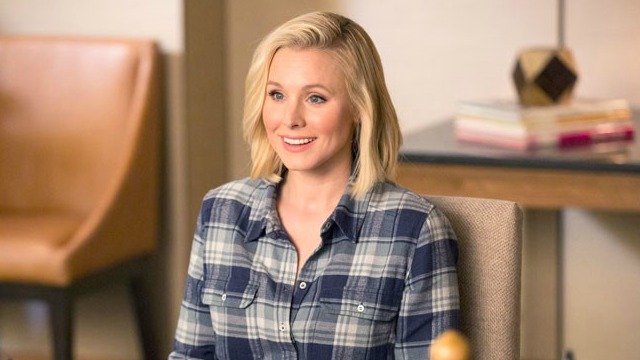 Eleanor è la protagonista di The Good Place: tutta la serie si basa sullo sviluppo della sua personalità.
Prima di morire, Eleanor era una persona egoista, maleducata e disonesta a cui importava solo di se stessa. Essendo stata trascurata dai suoi genitori egocentrici per la maggior parte della sua vita, lei crede che dipendere dagli altri sia un'azione da deboli e quindi cerca di evitare di far parte di un gruppo.
È diventata così una persona solitaria. Eleanor, però, è estremamente insicura riguardo alle proprie mancanze etiche, e di conseguenza attrae chiunque si percepisca come più virtuoso di lei. Non si vergogna di mentire agli altri e tornare sulle sue promesse, e raramente si prende la responsabilità delle sue azioni.
Cosa la salva?
Eleanor migliora. Mentre all'inizio lo fa solo per preservare se stessa, col passare del tempo comincia a diventare gradualmente una persona più altruista, non avendo più bisogno di sopprimere la sua coscienza da 'solitaria'. Molti hanno paura di essere un peso per gli altri, sono da biasimare?
4. Alex Karev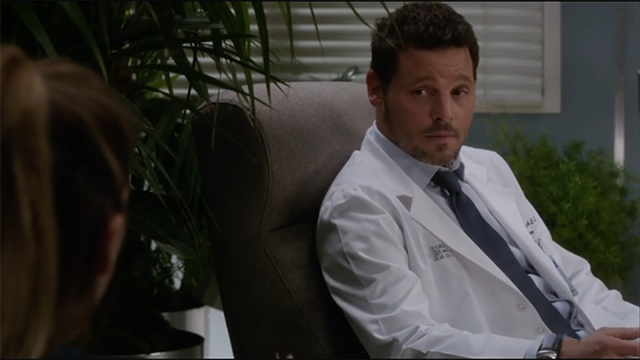 Alex è diventato, nel corso delle stagioni, uno dei personaggi cardine del medical drama Grey's Anatomy.
Alex è un bad boy, lo è sempre stato: è diventato wrestler per difendere la madre che veniva picchiata dal padre eroinomane e ha studiato medicina grazie a una borsa di studio per meriti sportivi. Fin dalla sua prima apparizione, dà di sé una pessima impressione, deridendo la sua collega Izzie Stevens per essere stata modella di biancheria intima. Ha un atteggiamento molto spesso troppo aggressivo e in più occasioni questo ha influito sulla sua vita e sulle sue relazioni.
Cosa lo salva?
Per un po' ha allontanato tutti, ma da quando è in pediatria, ha mostrato chi è veramente. Il suo cattivo atteggiamento in realtà è una maschera, che lui indossa per non mostrare il suo lato sensibile, comportamento tipicamente umano.
5. Sheldon Cooper (o no?)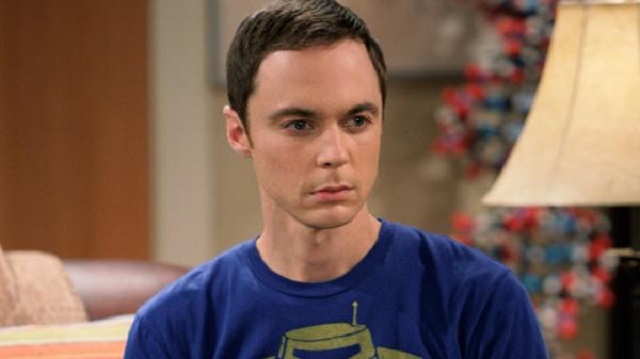 Sheldon è Sheldon.
L'ossessivo-compulsivo, a tratti narcisista, Sheldon, che si trova spesso "incastrato" in un big bang di situazioni faticose per lui e soprattutto per i suoi amici.
Sheldon viene colpito da uno smarrimento profondo quando, per un motivo qualsiasi, non riesce a portare termine una delle sue azioni di routine. Tale smarrimento è dovuto all'incapacità di trovare un'alternativa e lui si trova come bloccato, in pausa. All'interno di questo personaggio possiamo notare il contrasto tra l'impareggiabile problem solving in abito scientifico e l'assenza di strategie alternative in ambito sociale. Non ha empatia e non sa leggere le emozioni, per questo durante le stagioni deve imparare a salvare i suoi pochissimi legami con gli (altri) umani.
Cosa lo salva?
Mayim Bialik, che interpreta Amy in The Big Bang Theory, ha parlato di questo argomento in un'intervista (che potete trovare qui), e ne trae una bella riflessione.
Certo, Sheldon infastidisce le persone. Certo, ci sono cose che tutti vorremmo poter cambiare degli altri. Ma quando si tratta di questo, il nostro spettacolo analizza le persone che vivono con gli altri nell'accettazione di chi sono e nonostante i loro "difetti.