Parlare di un personaggio di una serie tv è sempre un momento privilegiato per dedicare a esso o a essa quello spazio che, magari, un articolo generico su una serie non permette di fare. Qui vogliamo parlarvi di Marissa Cooper (Mischa Barton), una delle protagoniste di The OC, una serie che rimarrà nella storia dei teen drama (anche per questo motivo). Lo vogliamo fare, però, in un modo tutto nostro. Se vi dicessimo che la canzone Acida dei Prozac+ in qualche modo parla proprio di lei, ci credereste?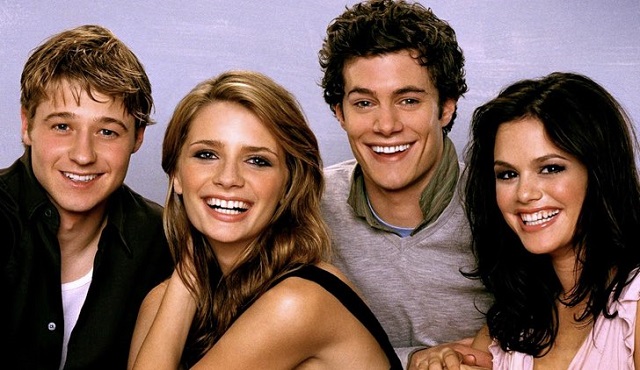 "Mi sento scossa, agitata, un po' nervosa". Strano a dirsi di una ragazzina che conosciamo da subito come la bella, ricca e solare Marissa. La più carina della contea di Orange, che a soli 16 anni sembra avere avuto tutto dalla vita: famiglia ricca, fidanzata con il capitano della squadra di pallanuoto e lontana da ogni tipo di problema che non sia la scelta di un vestito o la festa giusta del sabato sera. Ma Marissa nasconde un mondo di sofferenza dentro. Il complicato rapporto con la madre e le difficoltà lavorative del padre, che presto finirà in bancarotta, distruggono il mondo perfetto di Marissa, gettandola nell'alcool e negli scompensi psicologici. Scossa, agitata.
"Mi sento grande come una città, una gigante". Marissa si sentiva intoccabile dalle vicende della vita della gente comune. Guardava dall'alto le vite altrui, certa che la gente comune non la riguardasse. Finché, appunto, non arriva Ryan Atwood (Ben McKanzie) e in concomitanza, non a causa sua ovviamente, iniziano i problemi familiari.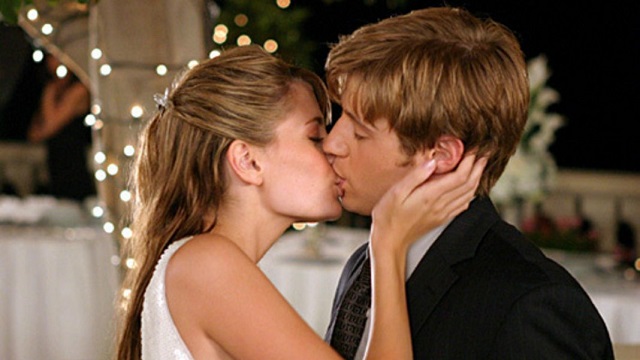 "Che viaggio strano, quando tornerò?". Inizia così il viaggio della perdizione di Marissa. Tijuana, la droga, l'alcool. Marissa cerca nell'esatto opposto della sua esistenza un nuovo tetto, un nuovo rifugio. Vuole tornare alle certezze di sempre. Le cerca altrove, lontano dal suo mondo ideale ormai andato in frantumi. I genitori sono separati; il padre, ormai senza un lavoro, è rimasto solo, senza gli "amici" che fino a poco tempo prima lo circondavano; la madre alla ricerca di uomini facoltosi che le permettano la vita agiata di sempre; la casa pignorata per pagare i debiti. "Così lontana non sono stata mai, già ripartirei".
"Mi sento bene, un po' stordita, ma gioiosa". La felicità effimera della perdizione, che non fa vedere i problemi e illude di essere la soluzione. Quella perdizione che stordisce e fa apparire gioiosi. Il punto più basso della vita di Marissa, coinvolta in problemi giudiziari, come nella terza stagione di The OC, quando è accusata di aver sparato a Trey, e complicate relazioni amoroso e di amicizia. Viene espulsa dalla prestigiosa scuola privata di Harbor e andrà a frequentare la scuola pubblica Newport Union, dove i suoi nuovi compagni sono proprio quelle persone che lei non considerava e riteneva inferiori.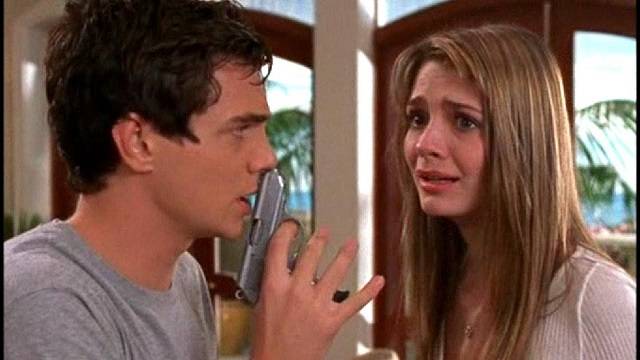 "Acida dentro, acida con chi, acido non è". Le vicende la trasformano. Marissa diventa acida, nel senso che fa terra bruciata intorno a sé, allontanando le persone a lei più vicine: Summer, Ryan e Seth. A loro, Marissa, preferisce Volchok. Ma questo non è minimamente vicino ad amarla con la stessa intensità dei suoi amici. La tradisce e così finirà per essere lasciato da Marissa, che inizia a riavvicinarsi al trio.
"Acido, acida". Ma l'acido fa il suo effetto su tutto, anche su Marissa. Una volta rilasciato e avviato il processo distruttivo è troppo tardi per tornare indietro. Proprio Volchok, ultimo momento della perdizione di Marissa, allo stesso modo del colpo di frusta di Balrog a Gandalf che lo aveva rimandato nelle tenebre, torna a risucchiare fatalmente nel vortice mortale Marissa.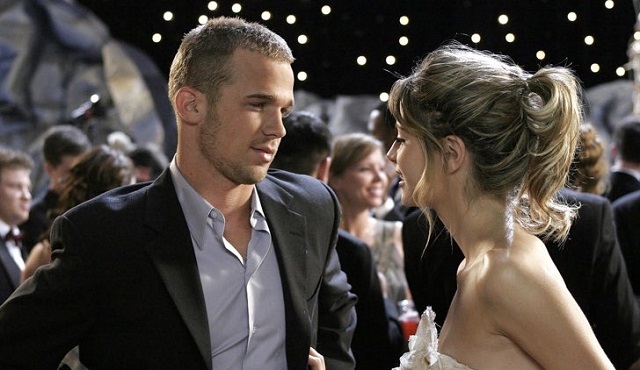 I concitati momenti finali della terza stagione di The OC rimarranno per sempre nelle nostre menti (come vi abbiamo già spiegato qua). Ryan sta accompagnando Marissa all'aeroporto, che ha deciso di raggiungere il padre, riuscito a ripartire con una nuova vita, e iniziare a lavorare con lui. Sulla strada verso l'aeroporto, Volchok raggiunge la macchina dei due mandandoli volontariamente addosso e facendola uscire fuori strada. Ryan porta velocemente fuori Marissa dalla macchina prima che questa vada in fiamme. La gravità delle ferite di Marissa terrorizza Ryan, che vorrebbe chiamare aiuto. Marissa, però, è ormai consapevole che non c'è più niente da fare e chiede a Ryan di tenerla tra le braccia mentre si addormenta per sempre.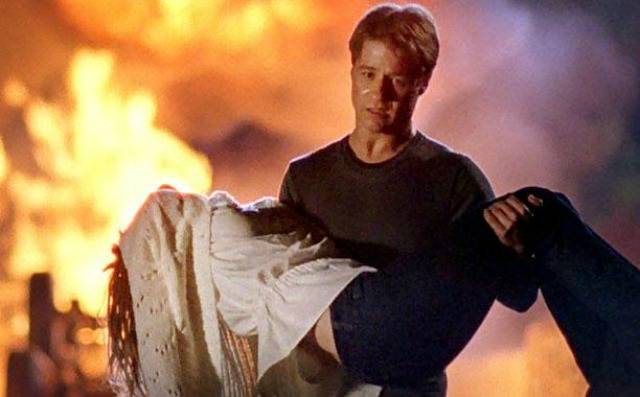 "Acido, acida, acido, acida, acido, acida, acido, acida". Il ritornello della canzone si ripete quattro volte (ironia della sorte), come le quattro stagioni di The OC, i quattro anni che abbiamo vissuto insieme a Marissa. Le prime tre stagioni, insieme a lei, l'ultima nel ricordo degli amici che l'hanno amata e ce l'hanno fatta amare.