Alzi la mano chi realmente abbia capito cosa sia The OA. É un crime? O un drama? Forse un fantasy? Niente di tutto questo. The OA è un qualcosa di mai visto, un mix di elementi tale da lasciare allo spettatore la libertà di decifrare questa esperienza. Creato da Brit Marling e Zal Batmanglij e interpretato dalla stessa Marling, The Oa racconta di Prairie Johnson, una ragazza che dopo sette anni riappare nella sua cittadina, in stato confusionale (sostiene di chiamarsi OA), senza saper dare spiegazioni su dove sia stata e fortemente provata sia sul piano mentale che fisico. La giovane presenta infatti strane cicatrici sulla schiena, dolorosi ricordi di un periodo della sua vita avvolto nel mistero.
Prairie aveva perso la vista da bambina, dopo un incidente in seguito al quale aveva avuto un'esperienza di pre-morte e il ritorno dai genitori, che sembra essere solo la fine di una brutta storia, in realtà è solo l'inizio di un'altra, perché un miracolo è accaduto: Prairie ora ci vede.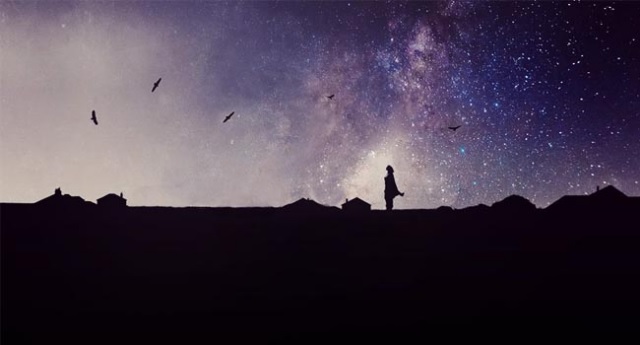 Tra sospetti e fondati timori intorno alla sua scomparsa, Prairie si lega con le persone che incontra appena ritorna a casa: quattro studenti del liceo (Steve, Jesse, Buck, Alfonso) e un'insegnante (Betty). Questo atipico gruppo rappresenta i tanti lati del genere umano, si incontra infatti sia il bullo turbato (trattato in un modo davvero interessante) dal cattivo rapporto con i genitori che vorrebbero spedirlo in un riformatorio al ragazzino transgender, fino a una professoressa in cerca di una svolta nella sua vita. Apparentemente personalità estremamente distinte tra loro, ma accomunate da una forte necessità di superamento di una condizione di dolore.
La giovane sceglie queste cinque persone per rievocare la sua storia e affidare loro un compito che ha a che fare con la fede in qualcosa di superiore e ultraterreno. Si inizia a parlare di angeli, demoni, vita oltre la morte, esperienze pre-morte e multiversi. Obiettivo di Prairie è istruire i giovani su alcuni movimenti, che a suo dire potrebbero aprire un varco inter-dimensionale e permetterle di ritrovare Homer, un uomo conosciuto durante la sua prigionia.
Attraverso una serie di flashback distribuiti nel corso di tutte e otto le puntate Prairie racconta di essere stata rapita con l'inganno da Hap (interpretato da Jason Isaacs, il Lucius Malfoy di Harry Potter), uno scienziato all'apparenza gentile e disposto ad aiutarla a capire la sua natura. Rinchiusa in una prigione costruita in una grotta, insieme ad altre persone, con le quali non può avere nessun contatto fisico, Prairie e i suoi compagni sono obbligati a subire una tortura atroce: essere affogati attraverso un congegno degno del miglior JigSaw, in modo da poter rivivere un'esperienza di pre-morte e permettere ad Hap di confutare l'esistenza di questa dimensione alternativa tra la vita e la morte. Queste persone, infatti, non sono state rapite per caso: tutte loro hanno avuto un'esperienza extra-corporea.
Il seguito è un susseguirsi di eventi che si districano tra il passato, attraverso i flashback di Prairie, e il presente, con i suoi compagni sempre in bilico tra il lasciarsi andare ai problemi delle loro vite, ognuno di loro con una storia che il mondo non vuole ascoltare, e il credere in questa favola su una mistica danza che potrebbe aprire la porta verso un mondo ultraterreno , come se questa fosse la loro unica possibilità di ribaltare questa vita densa di dolore.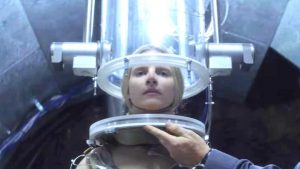 The Oa non trasmette verità assolute, non pretende di dare certezze ma lascia lo spettatore libero di credere o meno a quello che accade. Il racconto è infatti spesso minato per alimentare i dubbi sulla salute mentale della protagonista. Quando Alfonso decide di entrare di nascosto in casa di Prairie, trova in camera della ragazza una scatola di Amazon sotto il letto e al suo interno diversi libri – volumi sull'oligarchia russa, esperienze pre-morte, angeli, e una copia dell'Odissea di Omero (Homer, in inglese). Perciò Prairie ha inventato la sua storia? O in tutto questo vi è il coinvolgimento di Elias, il consulente dell'FBI? Cosa ci faceva nel cuore della notte nella casa della ragazza? Forse è stato lui a nascondere quei libri.
Ancora più ambiguo è il finale, con i cinque che mettono in scena quella danza allo scopo di salvare l'intera scuola da un folle intenzionato a compiere una strage. Vuol dire che le premonizioni di OA riguardavano la sparatoria a scuola e che stava inconsapevolmente preparando il gruppo dei cinque ad affrontare questa nuova minaccia? E se il finale fosse meno fantasioso e Prairie abbia un qualche tipo di disturbo mentale e si sia inventata tutto? L'interpretazione del finale dipende totalmente dalla fiducia nel racconto di Prairie, che colpita da un proiettile, agonizzante, abbozza un sorriso spiegando come il momento di lasciare quel mondo per ritrovare Homer nell'altra dimensione sia giunto.
Cosa ci lascia questo finale? Sicuramente la consapevolezza che The OA ha avuto il coraggio di sperimentare un nuovo genere di narrazione, mescolando elementi mistici ad altri "naturali" ma non per questo meno importanti. The OA è una Serie TV "atipica", anche solo perché rompe i canoni a cui siamo abituati: i titoli di testa arrivano nei momenti più impensabili e le puntate hanno durate diverse tra di loro. Si poteva fare di più? Certamente, la Serie a un certo punto perde la bussola degli interrogativi , ponendo troppe domande e fornendo poche, alle volte pochissime risposte.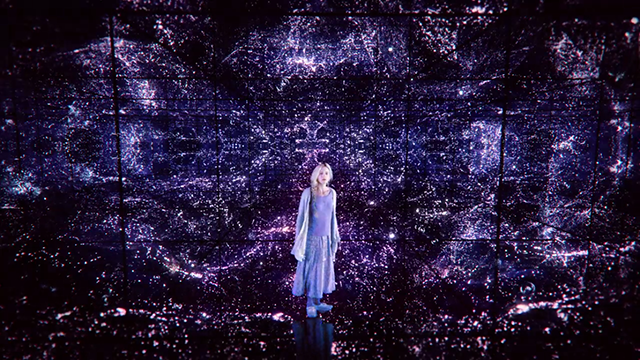 Se The OA ha deluso in alcuni suoi particolari è perché la Serie risponde a domande diverse da quelle che solleva. È come se volesse mettere in crisi chi guarda, chiedendosi fino a dove possa spingersi. È vitale che i buchi di trama riscontrati siano colmati nella già confermata seconda stagione, spetta agli autori dimostrare che la scelta di lasciare così tante domande irrisolte sia stata dettata dalla volontà di chiudere un cerchio e non da una mancanza di idee tale da sperare che gli spettatori potessero accontentarsi delle (poche) risposte date.
The OA non è un capolavoro, ma nemmeno un fallimento. È semplicemente una Serie Tv da guardare perché è originale, sperando in una seconda stagione che sappia prendere come la prima ma anche dare ai cinque compagni di Prairie, e perché no, anche agli spettatori, le risposte che meritano di conoscere. Ci sarebbe tanto di cui parlare ma forse c'è solo bisogno che Prairie racconti un'altra storia.