The Loudest Voice è una serie tv realistica e didascalica: la storia dell'ascesa al potere e della rovinosa caduta di Roger Ailes, il creatore di Fox News.
È un affresco spesso disgustoso di una mentalità che è sempre stata considerata vincente: quella della destra americana più privilegiata e potente.
Roger Ailes era un burattinaio che creava e distruggeva: poteva decretare il successo e il fallimento di una vita, di una carriera, di un essere umano. Roger Ailes si credeva un dio e come tale si comportava. Non aveva limiti, freni o inibizioni, a lui tutto era dovuto, perché poteva, perché era sicuro di esserne in grado, perché non c'era nessuno a fermarlo, fino a quando una sola donna ha avuto l'astuzia di incastrarlo per tutte le sue colpe.
The Loudest Voice è assolutamente da vedere, per diversi e ottimi motivi.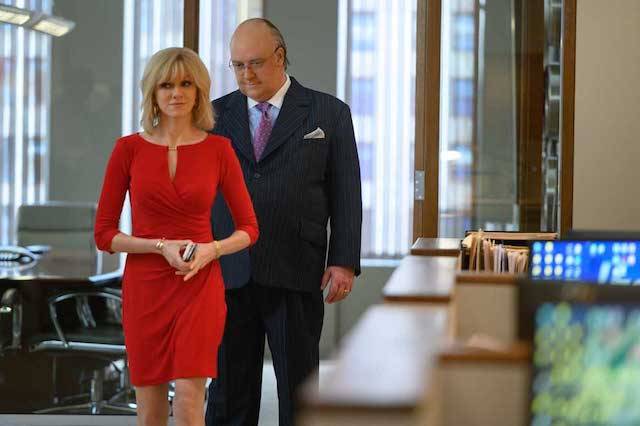 Prima di tutto, l'interpretazione dei protagonisti principali. Ovviamente, su tutti, spicca un irriconoscibile Russell Crowe che, vecchio e grasso, interpreta Roger con una convinzione e un'arroganza che rendono il personaggio credibile. C'è poi Naomi Watts, bellissima e, al tempo stesso, fragile e sicura di sé, una donna usata e gettata via che riesce a prendersi la rivincita più importante in assoluto. Una nota di merito anche per Seth MacFarlane che, una volta tanto, abbandona i panni di attore da commedia per indossare quelli scomodi e sgradevoli di Brian Lewis. Un'ottima prova corale per tutto il cast, sulla quale svetta Russell Crowe.
Ci sono poi i fatti storici riportati con cruda freddezza: l'11 settembre, la salita al potere di svariati presidenti americani, il ruolo che Fox News ha avuto nella manipolazione delle menti del pubblico medio, la controversa personalità di Rupert Murdoch. C'è una logica chiara dietro alle azioni del gran capo della Fox, in grado di decidere le sorti della politica americana.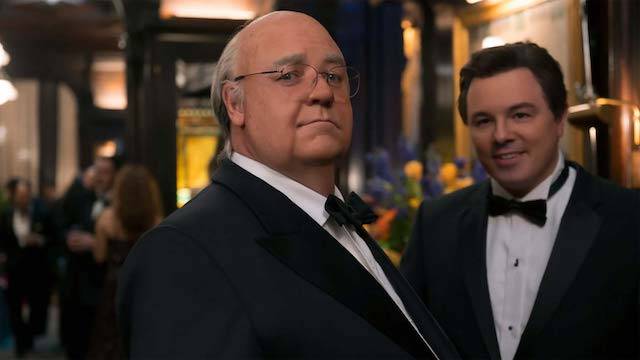 Era giusto? No.
Era sgradevole? Sì.
Era efficace? Assolutamente.
Inoltre, The Loudest Voice si incanala in quel filone di tv-verità che fa un pesante riferimento al movimento del MeToo. Le donne molestate da Ailes, gettate via come carta straccia non appena non servivano più, via via raccontano gli abusi subiti per avanzare di carriera, per piegarsi a un desiderio malsano, per non cadere nel dimenticatoio. Roger Ailes incarnava un ideale di patriarcato in cui le donne non erano altro che oggetti da usare e accantonare non appena non servivano più. Il meccanismo di azione di Ailes era sistematico e programmatico: dominato dal proprio ingombrante ego, non sentiva il peso delle proprie azioni, ma si approfittava della posizione che ricopriva per prendersi tutti i vantaggi e le libertà del mondo.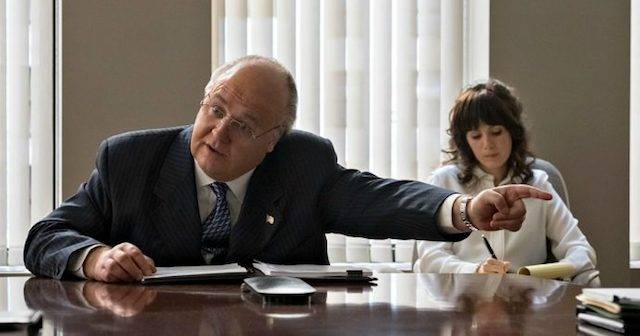 The Loudest Voice getta luce anche su quanto fragile e manipolabile sia l'opinione pubblica americana. E, forse, non solo americana. Fox News è riuscita a piegare al proprio volere (che era poi quello di Roger Ailes) l'elettorato con un paio di azioni molto semplici: fare leva sulla paura dell'ignoto, denunciare un clima di terrore che in realtà non esiste. La televisione dice che dobbiamo avere paura, quindi adesso noi abbiamo paura. È Roger Ailes che decide chi salirà alla Casa Bianca, nella posizione di maggiore potenza al mondo, tanto è il suo ascendente. Non solo: a lui non importa di nessuno a parte se stesso. È un uomo senza scrupoli che non guarda in faccia agli altri e che non esita a voltare le spalle anche ai collaboratori più stretti, quelli che lo hanno aiutato fino al giorno prima. È il padre di una televisione gridata, prevaricatrice, calunniatrice e fonte di fake news che, però, servono alla causa. Tutto questo ha reso Roger Ailes un personaggio quasi leggendario, un uomo che è a tratti irreale per la capacità di dire alla gente cosa fare e cosa pensare.
Tutti questi motivi rendono The Loudest Voice una serie tv imperdibile, anche solo per entrare nel complicato e vergognoso meccanismo che ha per anni gestito Fox News.