Solo qualche giorno fa vi ho consigliato la visione di una serie quasi anonima in Italia, cioè "Peaky Blinders", ed ho sottolineato quanto questo fosse un peccato date la cura nei dettagli, l'originalità della trama e le tecniche di narrazione del tutto innovative. In più, ad innalzare ancora più in alto il livello di questa piccola grande opera, troviamo attori fenomenali del calibro di Cillian Murphy, che è anche protagonista e capo della gang, e di Tom Hardy, il cui ruolo dev'essere un mistero per chi non ha ancora avuto il piacere di accompagnare i Peaky nelle loro storie.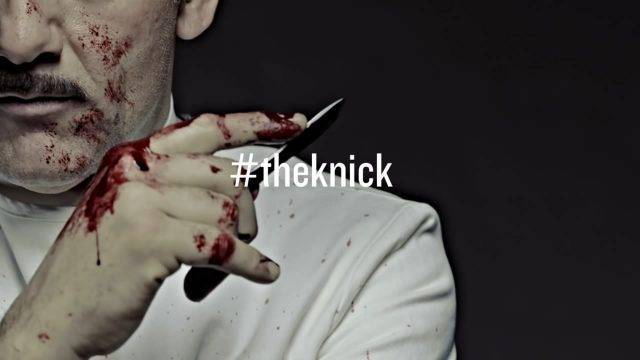 Ma in questo articolo vi parlo di "The Knick" e il motivo dell'analogia è presto spiegato. Anche qui osserviamo un'attenzione per i dettagli quasi maniacale e una fedeltà alla storia studiata nei minimi particolari. Nell'altro articolo avevo elogiato le serie inglesi proprio per questa loro ricercatezza e per questa attenzione agli elementi storici e a quelli più materiali, come un'accurata scelta dei vestiti ricercati ed eleganti, ma questa perla statunitense ne è sicuramente un ottimo rivale: il periodo storico è pressoché lo stesso, siamo nella New York del '900 e il gusto vittoriano ha invaso ogni Paese. Inoltre anche in questo caso abbiamo come protagonista una punta di diamante del cinema americano e non: Clive Owen, nelle vesti del Dr. John Thackery.
Tuttavia, la vera peculiarità che accomuna queste serie di magnifico contenuto e che mi ha spinto a scrivere un articolo al riguardo è proprio l'anonimia delle stesse. Sconosciute ai più, salvi i casi in cui gli appassionati di gangster, per i Peaky, o di medicina, per The Knick stesso, non vi si imbattano grazie a qualche sito della tipologia "Se ti è piaciuto…" o a qualche consiglio fortuito. In più, The Knick non gode nemmeno del privilegio di poter essere scoperto casualmente su Netflix e a maggior ragione risulta difficile conoscerlo direttamente. Infatti la serie arrivò sugli schermi nell'Agosto del 2014 e solo dopo tempo venne recuperata da Sky Atlantic. Cercherò dunque di farvela piacere o, meglio, di farvi incuriosire al riguardo per far uscire l'ennesimo grande risultato televisivo anonimo, definitivamente, dal semplice successo di nicchia.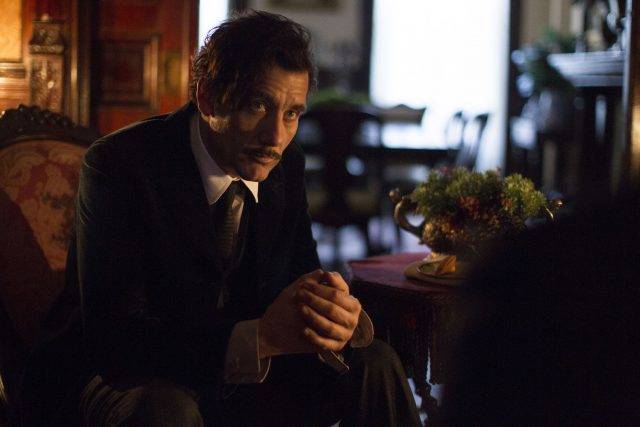 Devo subito dire che si tratta di un prodotto davvero particolare, per veri palati sopraffini, adoratori di dialoghi complessi e sceneggiature non proprio tipiche e inusuali del gusto ricercato e dei personaggi dalla caratterizzazione psicologica unica.
Il protagonista è il Dr. John Thackery, personaggio ispirato dal chirurgo William Stewart Halsted, e Clive Owen riesce a dargli mille sfumature diverse. Infatti, riesce con maestria a passare dal dottore professionale e impeccabile all'uomo epicureo e amante dei vizi. Nel primo caso, si presenta come un medico che guida magistralmente il reparto di chirurgia del Knickerbocker Hospital (da qui "The Knick") dopo la morte improvvisa dell'ex-primario, tra innovazione e sperimentazione. Quindi John, da un lato, è un medico brillante e all'avanguardia, costantemente alla ricerca di nuovi metodi e cure innovative, sempre informato, pragmatico e prudente. Ma dall'altro lato, come detto, presenta altre sfaccettature. Perchè John è anche quell'uomo egocentrico e cinico che ha una forte dipendenza dalla cocaina (che nei primi del '900 veniva utilizzata per scopi medici e la si trovava in ampolle), avendone scoperto i benefici come molti suoi colleghi prima di lui, e gradisce la compagnia di belle donne nei bordelli della città, uno in particolare con esattezza. Insomma, può apparire come la personificazione di una forma responsabile dell'esteta wildiano.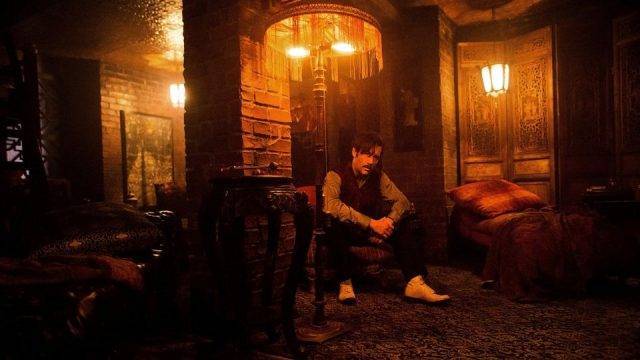 Seguiamo così questo chirurgo dalle mille sorprese in un percorso di 10 episodi per stagione, dove alla trama principale si intrecciano casi e personaggi più disparati. Uno in particolare rende il tutto ancora più affascinante e intrigante, cioè il Dr. Algernon Edwards, un medico formatosi in Europa, afro-americano. Un aspetto da sottolineare quest'ultimo, proprio perchè ci troviamo in un periodo storico dove la convivenza tra uomini bianchi e uomini di colore non era tollerata e un medico nero in ospedale appariva quasi come un alieno agli occhi dei pazienti. E Thackery non sarà da meno in ciò. Cercherà di respingerlo, evitarlo, scoraggiarlo… ovviamente sbagliando. Perchè Edwards è un dottore dall'esperienza temprata, dalle grandi capacità tecniche, dalla sviluppata conoscenza teorica e, aspetto da non sottovalutare, dai precedenti affettuosi con la direttrice del The Knick.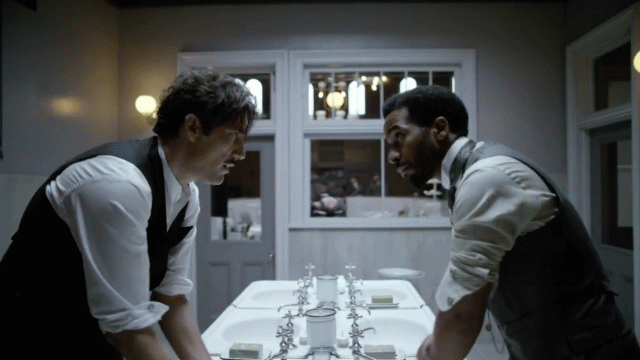 Anche John ha una vita privata e lo vedremo più volte in compagnia del gentil sesso, ma spesso sarà la compagnia delle prostitute del bordello preferito già richiamato, intente nel cullare il nostro luminare tra i fumi di alcol e oppio. Ma vi lascio con la curiosità di scoprire con chi altra signora o, meglio, signorina avrà a che fare e nei confronti della quale sembrerà perdere il suo primato di freddezza sentimentale.
Infine, tema centrale di questa grande serie è senz'altro la sensazione di impotenza cosmica, di non poter raggiungere i risultati immaginati e reputati in principio tanto vicini, magari per la mancanza di invenzioni che arriveranno il secolo successivo, per la mancanza di conoscenze mediche sufficienti o ancora per l'assenza di uno spirito di squadra necessario e indispensabile. E questa sensazione di impotenza verso l'esistenza e le avversità che la coinvolgono sembra poter essere acquietata proprio da quella cocaina che disintegra l'anima e il corpo e che accompagna Thackery sin dall'inizio.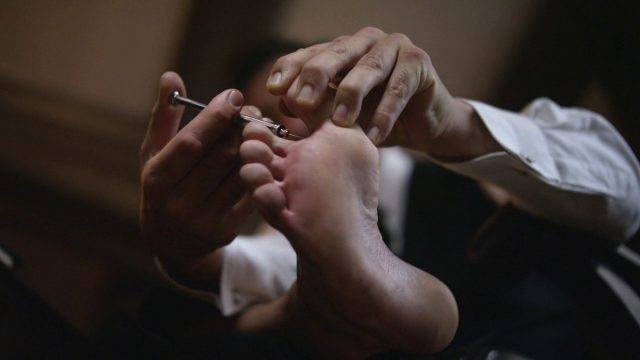 Innovazione e sperimentazione, oppio cinese e meretrici d'alto borgo, cocaina endovenosa, eleganza ricercata, il tutto retto da un combinarsi di cinismo e "humor noir" e da una colonna sonora sicuramente psichedelica, quasi malsana, ma sorprendentemente azzeccata e spettacolare: Welcome to The Knick, God has a rival!