Conoscete il Dr. John Thackery?
In Italia l'11 Novembre 2011 approda Game Of Thrones su Sky Atlantic. Sempre l'11 Novembre – ma del 2014 – va in onda invece un'altra prima visione, molto meno famosa della precedente: The Knick.

The Knick è diretta dal regista acclamato dalla critica Steven Soderbergh, conta due stagioni da dieci episodi ed è stata in programmazione sull'emittente Cinemax (USA). È un medical drama atipico, un vero e proprio period ambientato nella New York del 1900. Una sorta di Doctor House in costume, una Serie "di nicchia" (anche se ne abbiamo parlato qui).

Ebbene sì, non è una serie molto famosa e poteva essere accolta meglio, anche solo per un motivo: il Dr. John Thackery, detto "Thack".
Il Dr. John Thackery è il protagonista di The Knick, che non è altro che il diminutivo dell'ospedale Knickerbocker, luogo dove si svolge la maggior parte degli eventi e dove lui diventa capo chirurgo dopo che il suo mentore, il Dr Christiansen, si toglie la vita e gli lascia un'enorme carica di responsabilità.

Interpretato da un magistrale Clive Owen (candidato nel 2005 all'Oscar, vincitore di un Premio Golden Globe e di un BAFTA per Closer) il personaggio è un medico che fa di tutto per salvare i propri pazienti. È un genio, un visionario, ma anche un tossicodipendente che si inietta regolarmente cocaina durante il giorno, e quando capita fuma oppio. Vittima dei propri vizi esattamente come un altro dottore, più vicino alla nostra epoca: il Dr Gregory House.
Non è un eroe ma neppure anti-eroe, è una persona con pulsioni positive e lati oscuri. E ciò che ci colpisce di più di questo personaggio è proprio quel suo lato così in ombra, nascosto nelle tenebre delle sue carni, sopito nell'animo.
Ci ispira non per quel suo essere perfetto ma per quell'essere perfettamente capace di cambiare e quindi di migliorarsi, anche quando non ci riesce.
Thackery è un medico progressista, è avanti rispetto a tutti gli altri e non ha paura di contraddire le credenze popolari e le parole dei suoi compagni novecenteschi. E non vuole fermarsi qui.
Nel corso della prima stagione vediamo la sua trasformazione: ad esempio, da razzista che non vuole avere sotto la tenda del proprio circo il promettente dottore afroamericano Algernon Edwards (André Holland), a sostenitore dei meriti sul campo quando capisce la bravura del collega formatosi in Europa, al di là dei pregiudizi.
È affascinante proprio per questo suo voler superare i limiti con tecniche chirurgiche controverse e soluzioni innovative. È un continuo voler varcare le colonne d'Ercole.
I moti dell'animo sono mossi dall'unica sua fede: la scienza, dove il suo unico peccato altro non è che l'arroganza, che però gli dona quella genialità che cresce continuamente, ogni volta sempre un po' di più.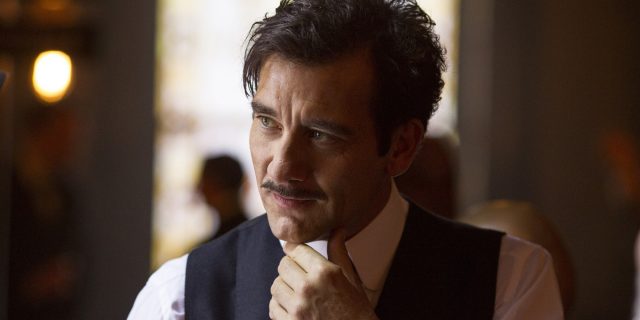 Citando le parole di Clive Owen: «Il mio dottore è orribile, un brutto soggetto, narcisista, se vogliamo. Ma c'è qualcosa di eccezionale in lui: è un cattivo ragazzo, con una mente brillante»
Ciò che ci piace di lui però non è quel suo salvare gli altri ma piuttosto quel non riuscire a salvare se stesso. Il suo calarsi nelle tenebre ed essere vittima dei suoi vizi e della forza, quasi divina, che sprigiona il suo corpo quando è sotto effetto di cocaina. Nonostante questo, lui ci prova a salvare gli altri, non ricercando la fama accademica ma piuttosto saziando una certa fame di conoscenza. È destinato a grandi progetti ma lo vediamo intrappolato in una tragica spirale di autodistruzione.
Non è un eroe che finisce il suo viaggio tornando con l'elisir e nemmeno un supereroe che lotta contro il male e vince, semplicemente è una persona che vorrebbe fare della propria vita qualcosa di più ascoltando la sua vocazione. Il Dr. John Thackery non è un antieroe, è qualcosa di nuovo: è un post-eroe perché Soderbergh riesce a mostrarci tutti i lati del suo carattere, tutte le forme della sua ossessione e tutte le sue emozioni attraverso le inquadrature che affondano con pura sincerità nello sguardo deciso, ma emarginato, del medico.
Se nella prima stagione è lui il protagonista assoluto, con le sue iniezioni tra le dita dei piedi, unica parte del corpo che non è collassata, nella seconda abbiano un racconto corale che ci accompagna al gran finale seguendo i punti di vista di tutti i personaggi.

Gran finale perché l'ultimo episodio della seconda stagione coincide con il series finale (un'ottima recensione la trovate qui). Siamo davanti alla battaglia finale fra la vita e la morte, la luce e l'oscurità, l'uomo e i suoi demoni. Il Dr. John Thackery deve operarsi all'intestino e non può rimandare.
Nessuno può fare un'operazione di questo tipo; nessuno tranne lui. Poco prima di perdere la lucidità, il Dr. John Thackery osserva il suo studio e guarda il telefono, come se ci stesse ripensando. Come Icaro un attimo prima di decidere di indossare le ali di cera.
John Thackery decide di operarsi da solo e poco prima di farlo si inietta un'ultima dose di cocaina. Comincia a volare come Icaro e si avvicina sempre più al sole, sempre più al limite – a un confine che non può essere superato perché andare oltre vorrebbe dire morire. Il climax di tutta la Serie – che vale la Serie stessa – è questa scena, i dieci minuti dell'operazione, perché Thack si opera con lo stesso tipo di anestesia locale che aveva usato su un paziente nel primo episodio della prima stagione. Inizio e fine. Il cerchio si chiude.
Nel teatro anatomico va in onda l'ultimo spettacolo, lui che ha operato molte persone ora opera se stesso. Si apre la pancia e comincia l'operazione, vede le sue interiora e riconosce quello che si nasconde dentro di lui. Ma quel toccare il limite e spingersi oltre lo porta alla morte. Quel suo piacere sfocia in dolore. La sua morte coincide con la fine della Serie, mai più pensata per una terza stagione.
Forse meglio così, perché senza il Dr. John Thackery sarebbe stato difficile continuare.
È questo… tutto quello che siamo.
Rimangono impresse le sue ultime parole nel silenzio delle ultime inquadrature del teatro della sala operatoria – deliziosamente inserite in un contesto terso e freddo quasi maligno nel mostrarcelo vuoto – che conclude una parabola di un personaggio incredibile ispirato alla figura del chirurgo statunitense William Stewart Halsted (1852 – 1922), dai metodi rischiosi che tuttavia contribuirono all'innovazione della medicina.