Australiana ma di origini polacche, biondissima, bellissima e piena di talento, Yvonne Strahovski l'abbiamo conosciuta nel ruolo di Sarah Walker, l'agente della CIA che a colpi di arti marziali e camuffamenti si è fatta strada nel cuore di Chuck Bartowski (Zachary Levi) in Chuck, serie della NBC (qui vi parliamo della loro storia d'amore). Sarah Walker, infatti, insieme al maggiore John Casey, viene mandata dalla CIA per recuperare i dati del super computer neurale Intersect installatosi nel cervello di Chuck, che ha ora accesso all'intero database governativo.
Yvonne ha interpretato il ruolo di Sarah per cinque anni, ma dopo si è tutt'altro che fermata.
Dal 2012 al 2013, infatti, ha interpretato il ruolo di Hannah McKay nella settima e ottava stagione di Dexter. Nella serie di Showtime, l'attrice interpreta una fioraia che assumerà un ruolo sempre più centrale nella settima stagione dello show, ritornando poi nell'ottava per chiedere al protagonista di compiere un crimine per lei. Da agente della CIA ad assassina il passo è breve.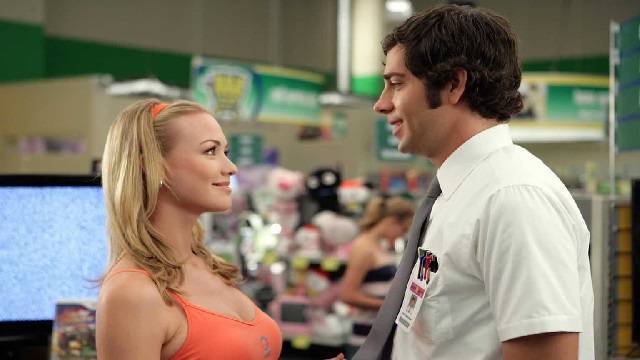 Il 2012 è anche l'anno del suo debutto a Broadway. Recita infatti in un revival di Golden Boy, pièce di Clifford Odets: per questa performance, Yvonne vince un Theatre World Award. Oltre al teatro, la Strahovski si è dedicata anche al doppiaggio, prestando la propria voce in alcuni videogiochi della serie di Mass Effect e interpretando il personaggio di Stalyan in Rapunzel: La serie.
Tra il 2011 e il 2016 Yvonne Strahovski si è dedicata a vari progetti, sia televisivi che cinematografici, prendendo parte al film Killer Elite, al fianco di Robert De Niro, e poi alle miniserie 24: Live Another Day, dove torna a vestire i panni di un'agente della CIA, e The Astronaut Wives Club. Nel 2016, l'attrice ha anche recitato, insieme ad Adrien Brody, nel film noir Manhattan Night.
La Strahovski ha anche ricevuto un Teen Choice Award e dei TV Guide Award per il ruolo di Sarah Walker in Chuck. Anche l'interpretazione di Hannah McKay in Dexter le ha fruttato un Saturn Award e nel 2012 è stata premiata, insieme a Liam Hemsworth, agli Australians in Films vincendo il Breakthrough Award per la sua carriera internazionale.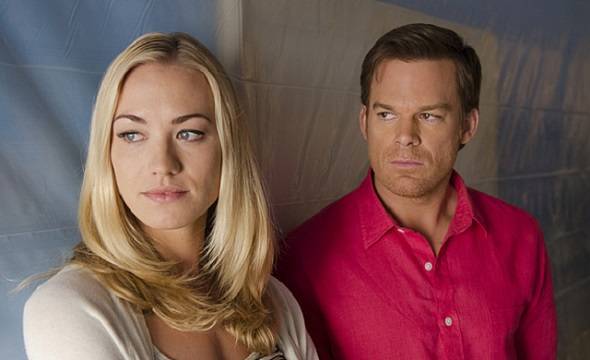 Il ruolo più importante, però, è arrivato nel 2017, quando ha preso parte al cast di The Handmaid's Tale (qui vi parliamo della nuova stagione), serie di genere distopico tratta dall'omonimo romanzo di Margaret Atwood. Ci troviamo in un futuro in cui, a causa del bassissimo tasso di natalità, le donne fertili, chiamate "ancelle", vengono assegnate alle famiglie appartenenti all'élite allo scopo di fare figli. Le altre donne, seppure non costrette a procreare, si trovano comunque in una condizione di inferiorità e soggiogazione.
Yvonne Strahovski interpreta Serena Joy Waterford, la fredda e rigida moglie di Fred Waterford, e guadagna una nomination agli Emmy come Miglior attrice non protagonista di una serie drammatica e ai Golden Globe come Migliore attrice non protagonista in una serie, una miniserie o un film tv. L'attrice è stata anche nominata, insieme all'intero cast della serie, ai SAG Awards come Miglior cast in una serie drammatica.
Nomination meritatissime per un'attrice che, negli anni e grazie ai ruoli che ha interpretato, ha dimostrato di essere molto versatile. Durante la sua interpretazione di Sarah Walker ha anche sfruttato il proprio bilinguismo, parlando polacco in più di un episodio. Yvonne ha anche preso parte alla serie YouTube Princess Rap Battle, creata da Withney Avalon, nell'episodio Maleficent vs. Daenerys: nel divertente dissing tra le due regine dei draghi l'attrice ha dato prova di saper anche cantare.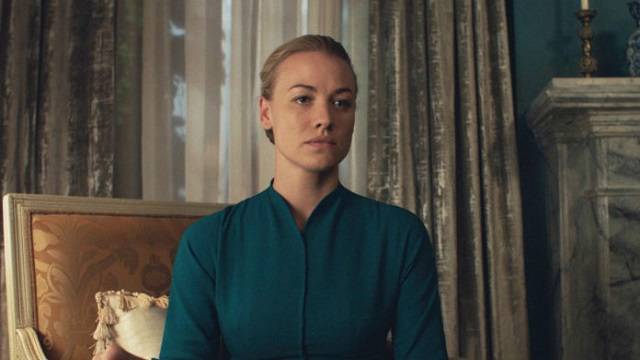 Un'artista completa che speriamo di veder brillare sempre di più negli anni a venire.
Nonostante la carriera della Strahovski abbia decisamente spiccato il volo, facendo arrivare il suo nome tra le nomination di premiazioni prestigiose, per noi fan storici di Chuck è difficile non associarla al personaggio di Sarah Walker. Ci siamo affezionati a Sarah, alla sua storia d'amore con Chuck e alla loro vita piena di ostacoli.
Yvonne Strahovski è partita in sordina e forse, inizialmente, in pochi conoscevano il suo volto e il suo nome, ma col tempo ha saputo farsi valere fino ad approdare nel cast di una delle serie più lodate dalla critica degli ultimi anni. Non sappiamo dove la porterà il futuro, ma speriamo che qualsiasi progetto cui prenderà parte saprà renderle giustizia. Anche se il suo talento, per ora, le è bastato a rendersi giustizia da sola.