Ci siamo. È la vigilia della conclusione di questa terza stagione di The Handmaid's Tale ed è tempo di tirare le prime somme della vicina resa dei conti. Il piano di June di far scappare 52 bambini da Gilead assieme a Beth e ai coniugi Lawrence è ormai vicino. Il colpo forse più alto della Resistenza sta per realizzarsi e ogni protagonista inizia a scoprire le proprie carte. Sulla soglia di un tale terremoto comprendiamo cosa si cela davvero dentro il sacco emotivo forzatamente chiuso di ognuno. E scopriamo che, salvezza o meno, un dolore duraturo e martellante come quello che affligge le vittime di Gilead finisce per cambiare per sempre la loro anima. E così perdiamo Eleanor e, in modo più "spirituale", anche June. Ne avevamo coscienza già da un po', ora ne abbiamo conferma.
L'idea di ricominciare una vita lontana dall'orrore di Gilead non basta a risollevare lo spirito ormai spezzato della signora Lawrence.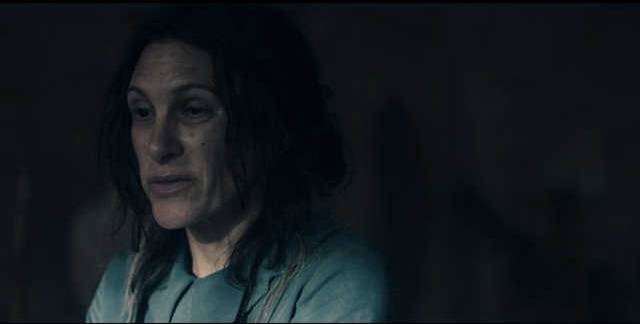 La sua reazione davanti alla domanda "possiamo davvero lasciarci tutto alle spalle?" risulta abbastanza eloquente. Il suo suicidio è un silenzioso "no": non c'è vita dopo Gilead. Non una normale per lo meno. Non una che una donna fragile e irrimediabilmente compromessa come Eleanor possa sopportare. La donna risponde all'interrogativo che ci eravamo posti tempo fa, quando The Handmaid's Tale ci mostrò la vita di Emily dopo la fuga in Canada. C'è chi sopravvive passivamente, chi reagisce con rabbia, e chi preferisce morire per non convivere col ricordo dell'orrore. Qualunque sia la reazione, la realtà dei fatti sembra essere la medesima per tutti, in un modo o nell'altro. Qualcuno disse una volta che ciò che non ti uccide ti fortifica, ergo ti cambia. Ma non disse se in meglio o peggio.
The Handmaid's Tale ce lo dice andando oltre la retorica del cosa significhi "meglio" o "peggio". Perché ci mostra come in un regime d'oppressione tutto questo si perda in un vortice oscuro di violenza in cui distinguere il bene dal male diventa quasi impossibile.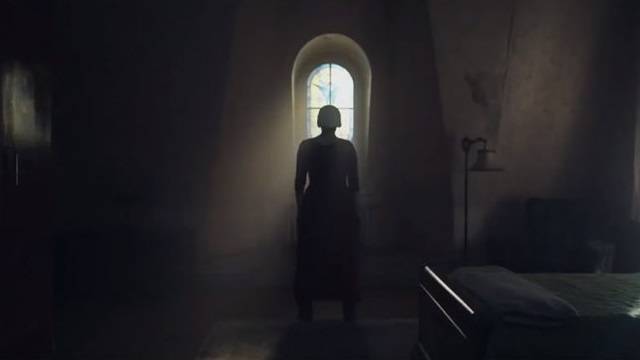 Tra i tanti ruoli rivestiti da June nel corso di queste tre stagioni ora vi è anche quello di rappresentante di questa verità. L'abbiamo vista uccidere Winslow a mani nude nello scorso episodio, e non ci è dispiaciuto molto per lui. Winslow era un pervertito, un ipocrita e un oppressore. E June una donna che si stava difendendo da un tentativo di stupro. Ma quando in questo episodio abbiamo visto June fermarsi, e guardare Eleanor morire senza dire una parola, come l'abbiamo giustificata? Potremmo credere che la sua azione fosse quasi un atto caritatevole nei confronti di chi chiaramente non aveva più alcuna voglia di vivere. Ma se una cosa del genere fosse accaduta quando l'ancella di Gilead Dijoseph era ancora June Osborne, libera cittadina americana, la stessa sarebbe rimasta immobile dinanzi una vita innocente che si spegne?
Quasi certamente no. E se fino allo scorso episodio avevamo avuto il semplice dubbio che June si fosse ormai lasciata trasformare da Gilead (qui trovate la nostra recensione) ora ne abbiamo conferma. Gli occhi che ci mostra l'inquadratura finale non sono più quelli vitrei di una donna torturata dal dolore. Sono quelli roventi di una donna che ha deciso di lasciarsi alle spalle ogni scrupolo. The Handmaid's Tale è una serie che affida molto al simbolismo. E non è un caso che le ali d'angelo alle spalle di June, alcuni episodi fa, siano state sostituite dal nero del copricapo che incornicia il suo viso in quello stesso primo piano.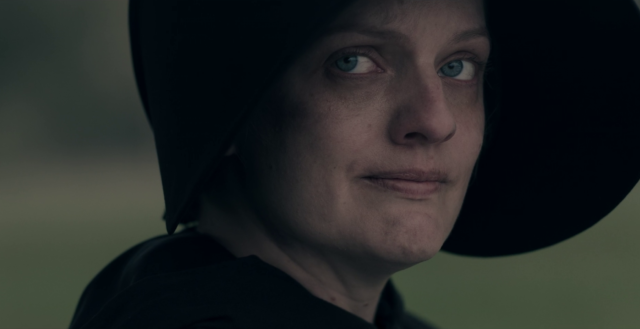 Alla vigilia della fine di questa terza stagione, The Handmaid's Tale ha voluto farci sapere che la trasformazione di June è completa. E dalla prossima (che pare infatti sia stata confermata) dovremo convivere con ciò che ne consegue.
Noi lo sappiamo. Fred altrettanto. Ma chi non ne è ancora consapevole è Luke. Un uomo che ha vissuto l'orrore di Gilead indirettamente, da lontano. Che non ne ha certo sofferto meno, ma di sicuro è ignaro di quanto davvero il regime sia stato in grado di piegare, in un modo o nell'altro, le persone che non sono riuscite a scappare in tempo. Prendere a pugni Fred potrà forse dare un breve sollievo alla sua rabbia, ma non basterà ad affrontare una verità che il comandante conosce fin troppo bene. Ora si vedrà quanta forza darà a Fred tutta questa consapevolezza fuori dalla sua comfort zone. Dalle sue prime dichiarazioni da prigioniero del Canada, pare chiaro che il fanatismo oscuri la mente di Fred andando ben oltre il discorso religioso.
L'antefatto raccontato da Margaret Atwood in The Handmaid's Tale vede una una società che risente delle conseguenze negative della modernità. Tra queste un drastico calo della natalità dovuto a inquinamento e radiazioni. Una situazione che – come sappiamo dalla serie – sembrava peggiorata dalla "libertà di scegliere" delle donne e dal loro impegno professionale.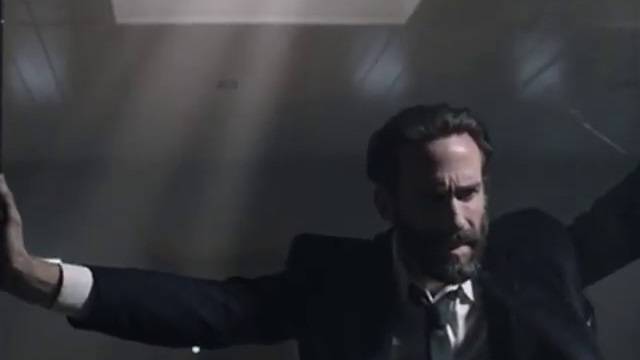 In un tale contesto, una mente labile come quella di Fred finisce per credere che l'estremismo sia l'unica soluzione. E l'autoconvinzione di essere un eroe in una simile crisi rappresenta la sua unica forza.
D'altronde ogni essere umano ha bisogno delle proprie convinzioni per dormire sonni tranquilli. Quella di Serena è di essere una madre, nello specifico quella di Nichole, e di aver fatto in passato ciò che la salvezza della società richiedeva. In questo non è molto diversa da Fred, ma a differenza del marito lei ha saputo recitare la sua parte in modo molto più furbo. Il dubbio che avevamo si è rivelato fondato: Serena non aveva alcuna intenzione portare Fred nella sua impresa. O meglio, non in qualità di complice, ma di agnello sacrificale.
Non che ci dispiaccia per Fred vederlo manipolato, raggirato e venduto dalla sua stessa moglie ai canadesi. E altrettanto non ci dispiace vedere Serena svestirsi dei panni verdi di una Moglie qualsiasi per vestire quelli di una collaborazionista. Ma è un peccato vedere come The Handmaid's Tale ci abbia illuso di un cambiamento spirituale molto più profondo per poi mostrarci il vero volto di Serena Joy Waterford.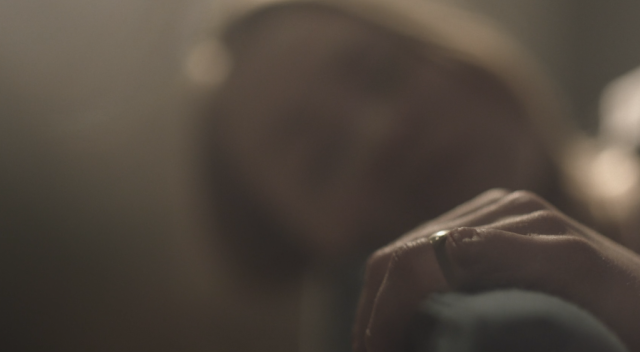 Una donna fondamentalmente egoista. Incapace di rivedere le proprie posizioni ideologiche nemmeno attraverso la sua stessa mutilazione. Talmente accecata dal suo desiderio di maternità da calpestare chiunque, meritevole o meno di tale trattamento.
Così cieca da non vedere la realtà dei fatti, sbattutale in faccia da Moira senza mezzi termini. L'attaccamento a Nichole resta una convinzione senza fondamento legata a un sistema in sfacelo che lei stessa ha tradito. Nichole è figlia di June, biologicamente e spiritualmente, essendo lei la donna che l'ha fatta portare in salvo con coraggio. Certo, in quell'impresa Serena ha fatto la sua parte e l'aver venduto Fred al Canada invece di riportare la bambina a Gilead sono punti a suo favore. Ma l'idea (basata su un verso della Bibbia e un paio di mesi di ninna nanna) di essere una madre che non si è, non rende tale convinzione una realtà.
E soprattutto, l'indiscutibile affetto per Nichole non cambia una verità ben più cruda: Serena resta pur sempre la persona che ha tenuto delle donne ferme mentre suo marito le stuprava. Perché tale è il succo della faccenda. E spostando la visuale oltre la follia di Gilead, sembra ancor più folle che una donna capace di tanto possa anche solo pretendere di essere una madre.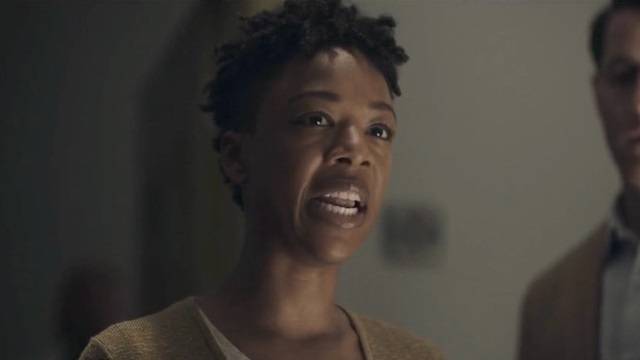 Una verità in cui si sostanzia l'assurdità e il paradosso del fanatismo religioso raccontatoci da The Handmaid's Tale.
Appare chiaro a questo punto che la carne messa a fuoco per questo final season sia tanta. Dobbiamo scoprire se Fred resterà un fermo difensore delle sue idee anche davanti a un processo per crimini di guerra o se cederà, probabilmente più per debolezza che per coscienza. Il ruolo che avrà Serena in tutto questo. Se farà ammenda dei suoi passati deliri onorando il processo di redenzione avviato nella scorsa stagione o se continuerà a nutrirsi delle proprie illusioni nel suo piccolo mondo. Scopriremo se il piano di June avrà un lieto fine e quale sarà il suo ruolo nelle conseguenze che questo comporterà. Qualora riesca o meno.
E cosa più importante: Nick avrà mai un ruolo in questa stagione?