Mentre The Flash, come tutte le altre serie tv dell'Arrowverse, si sta preparando ad affrontare una terribile crisi, uno degli attori comunica al mondo una lieta notizia.
In questo caso in realtà è giusto parlare di attrice, perché il soggetto della nostra notizia è Danielle Panabaker, meglio conosciuta come Caitlin Snow, o Killer Frost.
È notizia fresca fresca di oggi: Danielle Panabaker, star di The Flash, è incinta del suo primo figlio.
L'attrice, sposata con l'avvocato Hayes Robbins dal 2017, ha annunciato oggi della sua gravidanza tramite un foto su Instagram. Ritratta mentre faceva colazione, Danielle ha utilizzato la didascalia "Eating for two". Un messaggio breve, ma decisamente efficace.
La reazione del suo pubblico, e dei suoi colleghi, è stata immediata. Tantissimi i commenti di congratulazioni e di auguri per la neo mamma, che si è mostrata in forma e allegra. Dopotutto, come darle torto?
John Barrowman (Malcom Merlyn in Arrow) ha lasciato un "Congratulations:)"; Michelle Harrison (che nella serie tv interpreta la madre di Barry) commenta con un "Amazing news!!"; Katee Sackhoff (l'interprete di Amunet) ha lasciato un "Yay!!! Congratulations".
In ultimo anche la moglie di Grant Gustin, il nostro amato Barry Allen, ha lasciato un suo commento. LA Thoma ha commentato con tre emoticons di faccine che piangono. Chiaramente lo si vuole interpretare come un pianto di gioia, ma confesso che in un primo momento mi sembrava strano.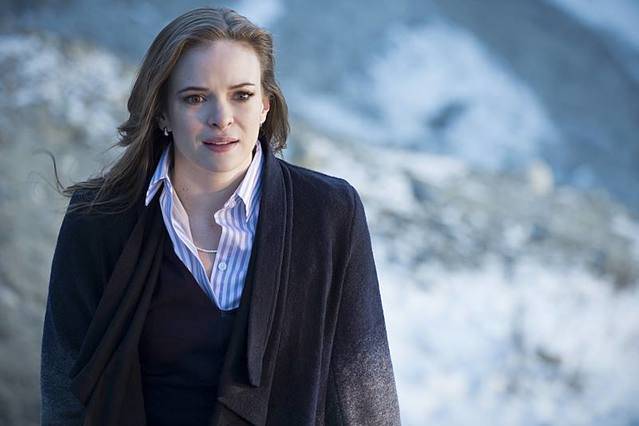 Al di là di tutto, ora i fan si domandano quale potrà essere lo sviluppo del personaggio di Danielle Panabaker, data la gravidanza. Si inserirà la cosa nello show? O semplicemente la si lascerà passare inosservata, per quanto possibile?
La nascita della bimba (o del bimbo, o di gemelli, perché no?) sembra essere prevista per gli ultimi mesi del 2020. Nell'attesa di avere dettagli in più sull'argomento possiamo solo fare le nostre congratulazioni a Danielle e a suo marito e augurargli tutta la felicità del mondo!