Tutti la conosciamo principalmente come Caitilin Snow, ma Danielle Panabaker non è certo solo questo!
Se c'è una cosa che adoro dei Venerdì Vintage, sono proprio gli esordi assurdi! Non chiedetemi come mai, ma mi ha sempre esaltato moltissimo l'idea di ripercorrere le carriere di un determinato attore o attrice prima che diventasse famoso, o, se non altro, prima che io lo conoscessi. Rispetto a Danielle, aka dottoressa Snow, mi sono informata parecchio, e credetemi se vi dico che vi stupirete leggendo quante cose ha fatto, specialmente nel mondo delle serie TV. Per farla breve, è comparsa in quasi più serie TV di Bianca Lawson, il che è tutto dire! Ok, magari non sarà comparsa in più serie rispetto a lei, ma vi garantisco che tra le due ci sarebbe davvero una bella lotta!
Ora però basta perdersi in chiacchiere! Allacciate le cinture e preparatevi a fare un salto nel passato, nella vita di Danielle Panabaker!
L'approccio di Danielle alla recitazione, disciplina di cui farà, alla fine, la sua professione, avviene verso i suoi 16 anni, quando viene scritturata per il film TV No Place Like Home, nel 2003. Il primo momento però di vero successo per la cara dottoressa Snow arriva con un piccolo ruolo in una serie TV: nello stesso anno, infatti, la vediamo recitare in Malcolm, in un episodio della 4a stagione. Voi la ricordavate?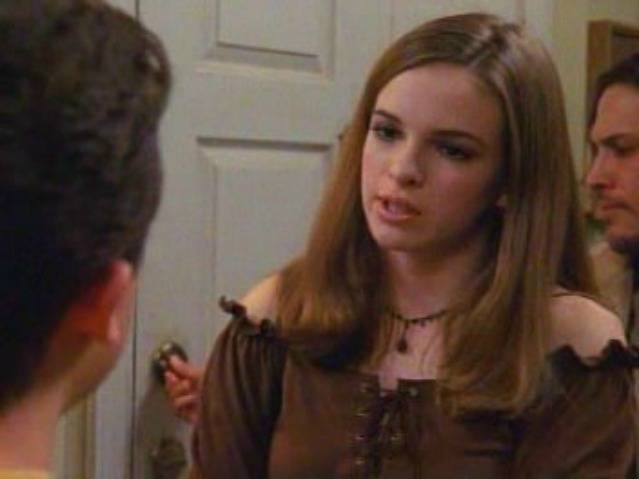 Questo suo piccolo ruolo, in realtà, è solo l'inizio. Sempre nel 2003, infatti, Danielle compare in un'altra serie TV di successo, ovvero CSI: Scena del crimine, in un episodio incentrato su un omicidio in un liceo.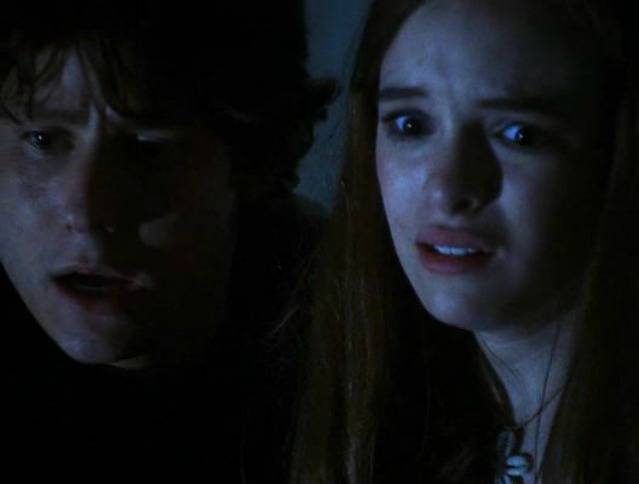 Sebbene di cinema ne abbia fatto poco, non passano molti anni prima di rivedere Danielle sul grande schermo. Solo due anni dopo il suo esordio infatti, nel 2005, la rivediamo nel film Sky High – Scuola di superpoteri. Film che fino a questo momento mi era stato sconosciuto, vede la nostra Danielle nel ruolo di supereroina, con la capacità di comunicare con piante e animali. Che sia stato questo il ruolo che le ha poi aperto le porte dei supereroi?
Data la fortuna delle serie televisive, però, il ritorno di Danielle al piccolo schermo è rapido. Sempre nel 2005, infatti, otterrà un piccolo ruolo in due serie TV piuttosto note: prima in Law and Order, in una delle ultime puntate della sesta stagione, e successivamente in ben due episodi di Summerland. La cara dottoressa Snow è persino riuscita a strappare un bacio a Jesse McCartney… Ci credete?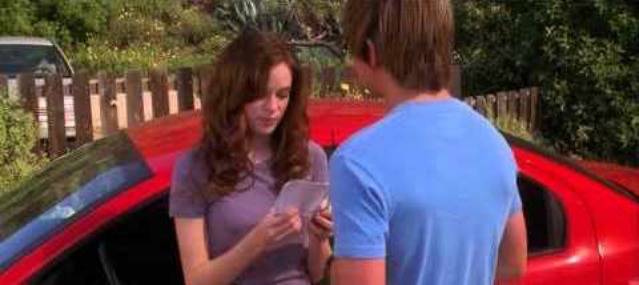 L'anno dopo, nel 2006, Danielle opta per una piccola variazione sul tema delle serie TV: rimane comunque in televisione, ma con film fatto appositamente per il piccolo schermo. Il film si intitola Scrittrice per caso, e vede Danielle nuovamente nei panni di una supereroina, creata dalla fantasia della protagonista. La cosa interessante di questo film sta nel fatto che la nostra dottoressa preferita si trova a recitare al fianco della sorella, Kay. Sarà probabilmente l'unica volta in cui vedremo le sorelle insieme in un set.
Ritroveremo presto Danielle anche sul grande schermo, ma poche volte, per la precisione in due film horror: Venerdì 13, nel 2009, in cui la vediamo interpretare il ruolo di Jenna, e Piranha 3DD, nel 2012, film horror a tinte splatter che la vede protagonista nel ruolo di Maddy.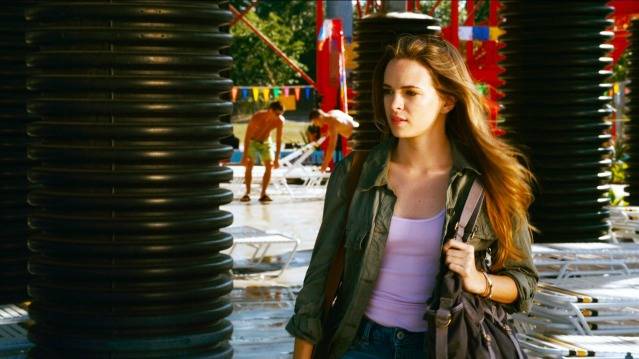 Nonostante le sue diverse svolte cinematografiche, Danielle resterà legata sempre e comunque al mondo dei telefilm. Nel 2008, infatti, ritorna a questo suo primo amore. Prima con Eli Stone, in una delle ultime puntate della seconda stagione, e poi in Grey's Anatomy, nel 2009, nel corso della sesta stagione. Insomma, sembra che prima o poi tutti passino a fare visita al Seattle Grace! Inoltre, sapevate che anche sua sorella Kay ha preso parte ad un episodio della serie?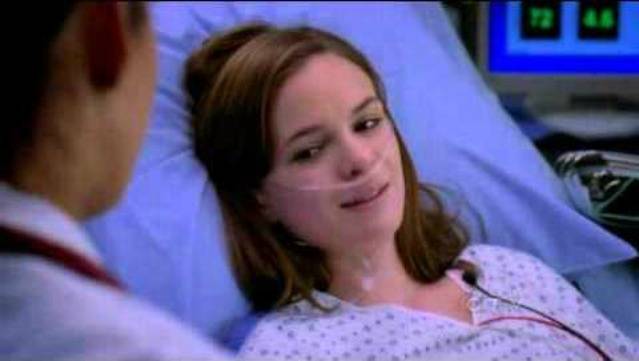 Nel suo successivo approccio al mondo delle serie TV, Danielle arriverà anche ad avvicinarsi al mondo del sovrannaturale: prima la troviamo in un episodio della sesta stagione di Medium, nel 2010, e poi in Grimm, nel 2012, in un episodio della prima stagione. La cara Danielle non è qui solo un personaggio con poteri sovrannaturali, ma ha anche un'aria piuttosto sensuale… Non credete?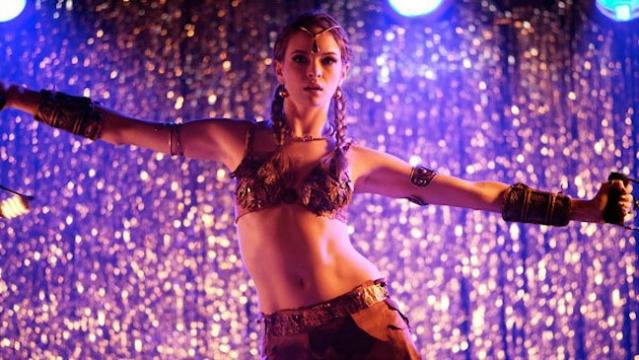 Sempre nello stesso anno, inoltre, ritroviamo Danielle in Bones, in un ruolo minore, come sempre, che però ricorre in un paio di episodi dell'ottava stagione. L'anno successivo, invece, eccola ricomparire in una puntata di Mad Men; avrà pure un piccolo ruolo, ma anche stavolta riesce a risaltare la sua sensualità.
La vera popolarità, però, le arriva dal 2014, quando compare prima in Arrow, e diventa successivamente personaggio fisso nello spin off The Flash, che ormai sembra aver superato l'originale.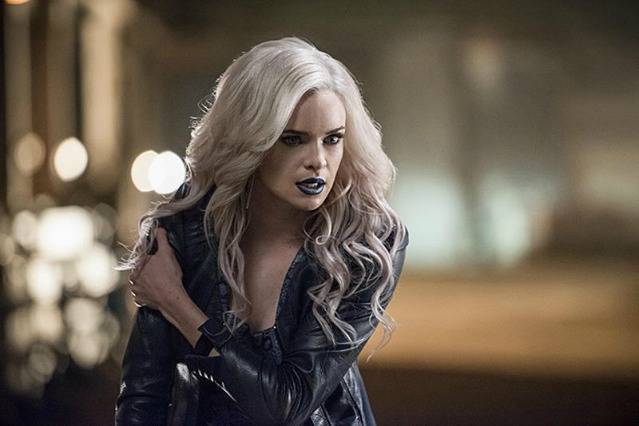 Ora restiamo in attesa di sentire in quali progetti futuri si imbarcherà la cara Danielle, ma credetemi, secondo me la vedremo ancora parecchio in giro! Voi cosa ne dite?