Arrow e The Flash sono tornati rispettivamente con la quinta e terza stagione questo autunno.
Tutti noi ci aspettavamo delle conferme (e qualche leggero miglioramento) in Flash e speravamo in una rivoluzione in Arrow e così è stato. Le due serie tv targate DC hanno rispettato le richieste e hanno aggiunto qualcosa che le ha rese davvero molto avvincenti.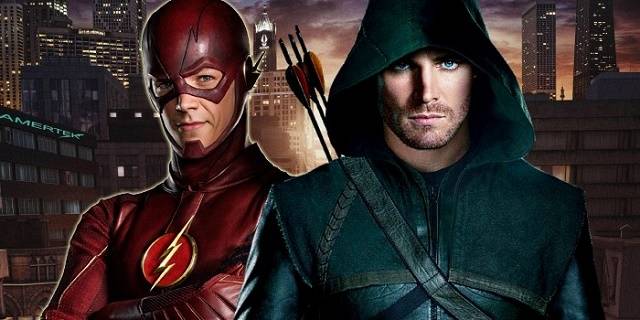 Partiamo con il supereroe scarlatto. Le prime due stagioni hanno avuto una buona trama, Barry Allen ha dato molta freschezza in un momento in cui Arrow era decisamente calato. Tutti dunque si aspettavano una terza stagione ancora una volta spumeggiante e fortunatamente così è stato.
La seconda stagione si era conclusa con Barry e il tentativo di tornare indietro nel tempo per salvare la madre. Tentativo riuscito.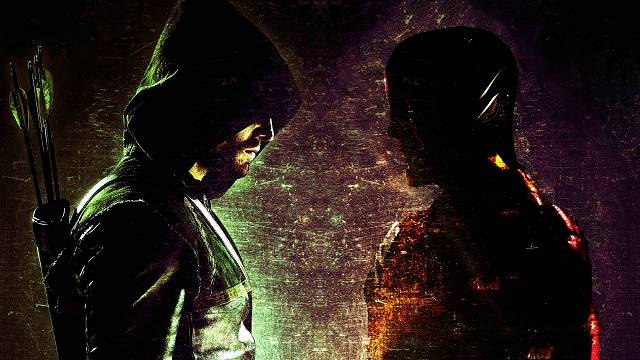 Flash infatti per qualche mese vive in un futuro alternativo, dove tutto sembra normale, lui non è un eroe, l'anti-flash è rinchiuso e le parti del supereroe scarlatto vengono prese da kid-flash, ovvero Wally.
Purtroppo però, Barry si accorge che ci sono cose completamente diverse dal suo mondo, come per esempio Iris e Joe che non si parlano minimamente.
Se tutto questo non bastasse, l'eroe inizia ad avere problemi fisici, mentali e di memoria. Torna così, con l'aiuto proprio dell'anti-flash, nel suo Universo, constatando però che molte cose, a causa del suo "egoismo", sono cambiate anche qui. Per esempio Dante, il fratello di Cisco, è morto.
Una volta che il ragazzo nerd scopre questo, sarà arrabbiatissimo con quello che era il suo miglior amico.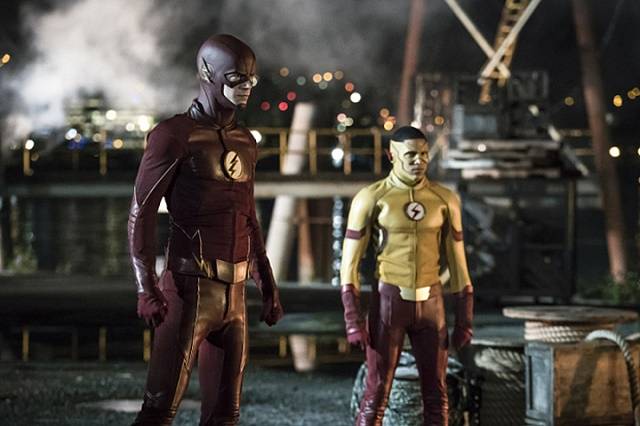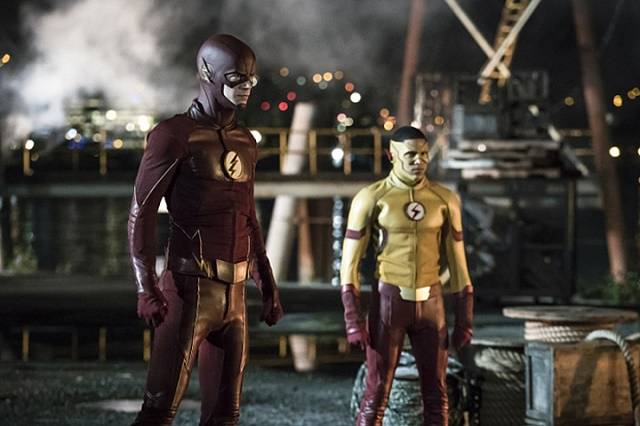 Una trama davvero entusiasmante, fatta di salti del tempo, nemici potentissimi (vedi il Dio della velocità) e a tratti sorprendente. La presenza di Tom Felton poi, arricchisce il tutto. Lo conosciamo per il ruolo di Draco Malfoy è vero, ma se la cava benissimo anche nei panni di Julian, collega di Barry.
La ciliegina sulla torta di questa stagione però, è proprio il viaggio temporale fatto all'inizio.
Questo perché, le conseguenze avute al ritorno di cui parlavamo prima non si fermano a Central City. Infatti è coinvolta anche Star City. Per esempio, John Diggle non ha più la piccola Sara come figlia, ma ha un maschietto. Tutti questi intrecci rendono la terza stagione davvero avvincente.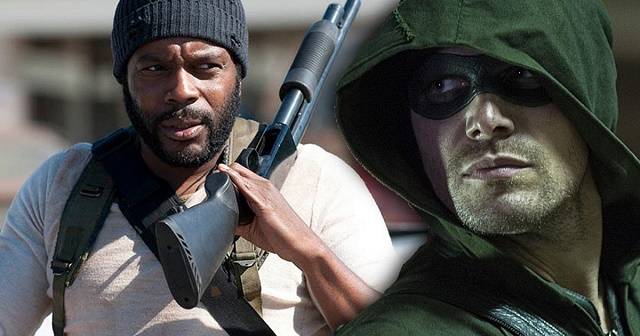 Il salto di qualità maggiore però lo ha fatto Arrow, criticato nelle ultime stagioni.
Si parlava di un protagonista sempre più debole, senza attributi, e di una trama troppo monotona, lenta e quasi scontata.
La quinta stagione coincide con l'ultimo anno nel quale ci sono i Flashback di Oliver Queen prima del suo ritorno.
Quello che abbiamo visto quest'autunno però, è un Green Arrow completamente diverso. Un sindaco che ha come secondo lavoro il Supereroe. Inizialmente vuole fare tutto da solo, con Diggle rinchiuso e come unica aiutante la solita Felicity, che però non è più la fidanzata di Oliver.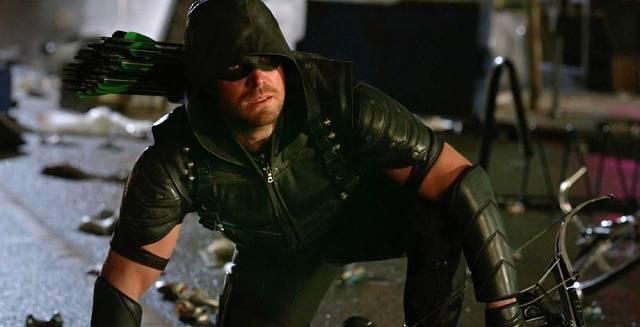 Si accorge poi che non può farcela, e decide di mettere su una nuova squadra.
La prima metà della quinta stagione ci mostra un Green Arrow più cazzuto, ferito, che torna davvero a fare del male ai nemici. Allenare una nuova squadra lo rende più autoritario e sicuramente più apprezzato. La morte di Laurel l'ha scosso davvero tanto, il supereroe è sempre turbato, ma vuole riportare ordine a Star City. Un netto miglioramento dunque, completato con i colpi di scena. Già, quelli di cui tutti si lamentavano, nella quinta stagione, ci sono, e anzi, sono davvero interessanti.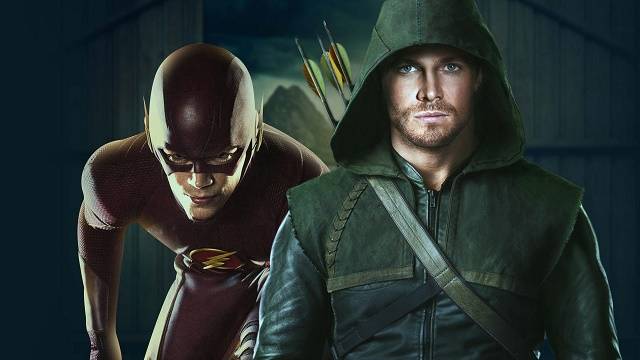 The Flash e Arrow sono due mondi strettamente collegati, in questa stagione più del solito.
Il mega crossover fatto con i due supereroi insieme ai Legends of Tomorrow e Supergirl è qualcosa di davvero eccezionale.
Un tocco di classe, degli episodi unici, con dentro tutti i personaggi DC in pratica, idea interessantissima svolta al meglio. Barry e Oliver infatti, ormai sono grandi eroi e il loro feeling è davvero saldo. Due amici più che due colleghi, che riescono a salvare la situazione in un momento davvero difficile. La strana leadership di Flash, accompagnata dai consigli di Arrow, è questo il trucco che porterà tutti i nostri amici alla vittoria.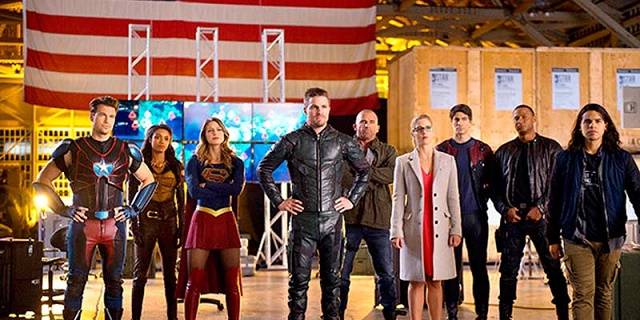 A fine gennaio i nostri supereroi torneranno a combattere, e noi siamo pronti ad attenderli, sperando che le premesse fatte nel primo mid season siano confermate o addirittura superate.
L'uomo più veloce del mondo e l'arciere verde, pronti a sconfiggere i loro rispettivi nemici e magari ad incontrarsi ancora una volta.
Di certo noi siamo pronti a guardarli!