È passato più di un anno dal rilascio dell'ultima stagione, e dovremo aspettare ancora qualche tempo primo di poter dare un'occhiata al terzo capitolo di The Crown. Nel frattempo, però, qualche indiscrezione è trapelata. Facciamo dunque ordine tra le anticipazioni svelate in questi mesi, e prepariamoci a quella che pare sarà una stagione piena di svolte. A cominciare dagli interpreti.
Claire Foy fuori, Olivia Colman dentro.
Era prevedibile che il cast di The Crown avrebbe subito modifiche, ma la consapevolezza non alleviava il dispiacere dell'addio a colei che ha impersonato con classe e rispetto regina Elisabetta II: Claire Foy. La sua è stata un'interpretazione impeccabile, suggellata da un Golden Globe. Ma la previa nostalgia ha lasciato il posto alla meraviglia quando è stato annunciato che la sovrana inglese avrebbe avuto il volto di Olivia Colman. Un'attrice che ha già sullo scaffale un Emmy grazie alla performance in Broadchurch e che dovrà fare i conti con due imprese: rendere giustizia alla sovrana più popolare del secolo passato, e di quello corrente, e non farci rimpiangere la Foy.
Per quanto riguarda la principessa Margaret, Vanessa Kirby aveva già postato mesi fa una foto su Instagram che la ritraeva insieme a Helena Bonham Carter, con la semplice ma lampante caption "Honoured". Più eloquente di così. È difficile pensare a un'attrice più appropriata per ricoprire il ruolo della sorella ribelle della regina d'Inghilterra. La Carter, infatti, ha impersonato nel corso della sua carriera personaggi cult, stravaganti e anticonformisti; analoghi dunque alla natura della principessa. Ne vedremo delle belle.
Per gentile concessione di Game of Thrones, Matt Smith verrà sostituito da Tobias Menzies nei panni del Principe Filippo. Al posto di Greg Wise, nel ruolo di Lord Mountbatten, vedremo Charles Dance. Scelte quantomai azzeccate.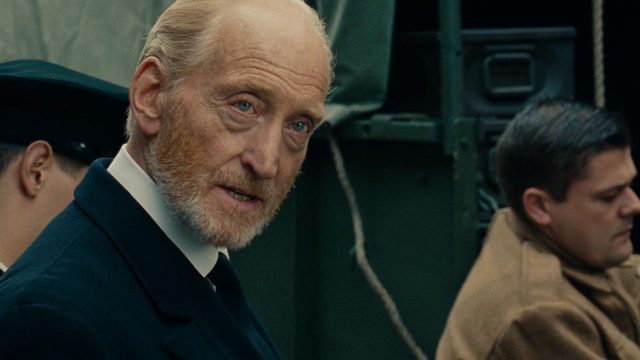 La stagione sarà incentrata sugli avvenimenti svoltisi tra il 1964 e il 1976.
Nonostante le voci fossero insistenti, la principessa Diana non comparirà in questa stagione. La conferma dell'assenza di una delle figure di spicco della stirpe nobile inglese è data dall'arco temporale su cui la prossima stagione di The Crown è stata assettata. Diana Spencer, infatti, non incontrerà Carlo fino al 1977. Quali saranno dunque gli eventi cardine della vicenda?
Innanzitutto, dovremo dire addio a una figura che è stata fondamentale per Elisabetta II e dalla quale la sovrana ha imparato molto, nonostante gli attriti iniziali e i fervidi disaccordi. Come vuole la storia, appunto, Winston Churchill muore nel 1965. Il decesso del primo ministro non sarà solo un lutto nazionale, ma un campo di prova per le abilità governative della regina, che si ritroverà senza la sua consueta fidata spalla e dovrà destreggiarsi con un altro primo ministro. Infatti dovremo fare la conoscenza di un altro personaggio storico (e seriale) pronto al proprio ingresso in The Crown: Harold Wilson del Partito Laburista. I suoi mandati furono segnati da riforme di fondamentale rilievo, quali la legge sull'aborto, l'abolizione della pena capitale e del reato di atti omosessuali. Vedremo come la Corona si adatterà e gestirà questi cambiamenti.
Diversi altri sono gli eventi socio-culturali che hanno portato la famiglia reale a esporsi ai media, e dunque al mondo.
Come ad esempio i Giochi Olimpici del 1976, che la Colman ha assicurato saranno compresi nel plot della stagione. O ancora, il documentario autorizzato dal principe Filippo, che apre le porte di Buckingham Palace alle telecamere per mostrare al popolo quanto poco diversa sia la sua famiglia rispetto alle altre. Fatta eccezione per i maggiordomi, le infinite stanze, le opere d'arte e così via. Infine, gli anni '60 sono il periodo più caldo della guerra fredda, che si combatte perfino nello spazio e il cui vincitore verrà sancito nel 1969 con lo sbarco sulla Luna. Sarà interessante vedere come l'evento condizionerà i rapporti politici tra i Windsor e gli Stati Uniti d'America.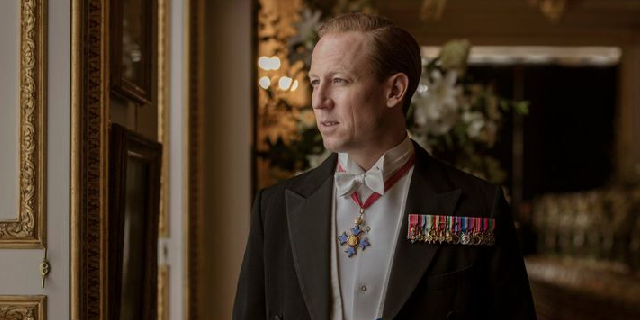 Passiamo alla parte più succulenta: gli intrighi di corte.
Già dalle precedenti stagioni abbiamo potuto constatare che il rapporto tra Margaret e Anthony Armstrong-Jones non è tra i più tradizionali, men che meno in relazione all'etichetta reale. Se credete che col tempo il matrimonio si stabilizzerà per acquisire connotati più sobri, vi sbagliate. Lo scandalo è dietro l'angolo. Tant'è che la principessa Margaret sprofonderà nuovamente in un amore impossibile e il conte di Snowdon darà sfoggio della sua estroversa personalità. A buon intenditor…
Anche il legame tra Elisabetta II e il principe Carlo era apparso turbolento nelle prime stagioni. Distacchi e incomprensioni dovute al peso della corona, per di più portata da una donna che inaspettatamente aveva dovuto adeguarsi al ruolo di sovrana. Ma col tempo e l'esperienza, il matrimonio tra Sua Maestà e il principe pare raggiungerà equilibrio e serenità (seppur precaria).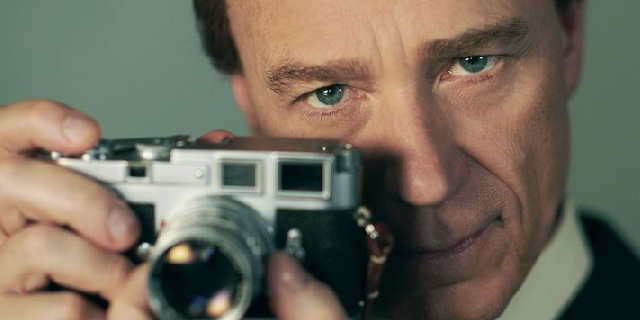 Abbiamo una data di rilascio?
No. Netflix non ha ancora sancito il giorno in cui renderà disponibile The Crown. Sappiamo che le riprese sono terminate, e con tutta probabilità il terzo capitolo della serie uscirà verso la fine dell'anno. A patto che segua le orme dei suoi due predecessori.
Ovviamente, tutte le varie ed eventuali trame elencate sono solamente ipotetiche: per raccontare una decade di sicuro non basterebbe una stagione. Ma abbiamo voluto rispolverare un po' di storia per non farci cogliere impreparati. E perché siamo solo a inizio anno, c'è ancora molto da aspettare e noi non vediamo l'ora di rivedere Elisabetta sorseggiare tè e rimproverare qualcuno.