The Big Bang Theory si avvia alla chiusura dei battenti: quale sarà la sua eredità oltre alle centinaia di ore passate a ridere sul divano?
Young Sheldon è un sicuramente un buon inizio, il primo e per ora unico spin-off che si concentra su uno Sheldon Cooper bambino alle prese con i problemi che il suo carattere e la sua intelligenza gli hanno causato.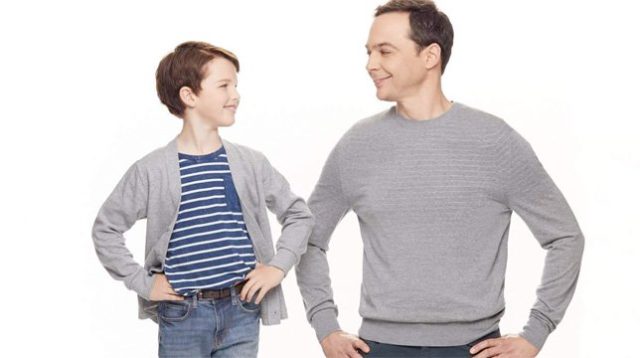 Lo showrunner Steve Holland non se la sente ne di confermare nè di escludere la possibilità di creare un nuovo spin-off, in fondo di personaggi e di momenti di vita passati e futuri da approfondire ce ne potrebbero essere parecchi.
L'entusiasmo c'è, ma per ora Holland si sente di spegnere il fuoco della novità e dichiara:
"Abbiamo ancora venti episodi da girare in questa stagione, perciò non lo so. Il mio istinto mi dice che questo show funziona perché c'è il gruppo. Se togli un pezzo, non è più tale. Ma non significa che non ci possa essere una bella idea per un altro show."
Rimanere concentrati sul finale di The Big Bang Theory è il suo motto!
La Serie madre e Young Sheldon sono per ora gli unici prodotti dell'universo The Big Bang Theory, anche se la curiosità di approfondire qualche personaggio con una Serie dedicata, Steve Holland ritiene importante l'opinione dei protagonisti. Ecco le sue parole:
"Non so se il cast lo vorrebbe. So che sono tristi perché sta per finire, ma non so se vogliono continuare a interpretare di nuovo questi personaggi o se vogliono fare altro. Ancora non abbiamo parlato. Penso che potrebbero. Questi personaggi hanno così tanto da dire."
Cari fan e appassionati di The Big Bang Theory, la domanda da un milione di dollari oggi è: se mai dovesse esserci un nuovo spin-off, chi vorreste che fosse il protagonista?
Le possibilità sono varie, in base a come si concluderà The Big Bang Theory potrebbe essere interessante dare a Raji un momento tutto suo, un suo lieto fine, o semplicemente una qualunque fine (anche non lieta) che ancora non sembra aver raggiunto.
Per quanto riguarda gli altri protagonisti, potrebbe piacere l'idea di creare uno spin-off che approfondisca il matrimonio di Leonard e Penny?
Forza, tirate fuori le vostre opzioni, magari l'idea vincente sarà proprio una delle nostre!