Conosciamo molto bene il potenziale di The Big Bang Theory. Soprattutto per quanto riguarda gli ospiti famosi che hanno preso parte alla serie. Da Stephen Hawking a Bill Nye, The Science Guy. Da Mark Harmon a Stan Lee. Per non parlare poi della costante, Will Wheaton che ha fatto il suo ritorno proprio in questa puntata. Insomma, The D&D Vortex ha superato le nostre aspettative. In primo luogo abbiamo assistito al ritorno di Will, che, dobbiamo ammettere, ci mancava molto. Sono passati 16 episodi dall'ultima volta in cui l'abbiamo visto, al matrimonio di Amy e Sheldon. È passato così tanto tempo.
Cosa ci fanno il Capitano Kirk, un campione della NBA, un regista e un attore a casa di Will Wheaton?
Giocano a Dungeons & Dragons, ovviamente. William Shatner, Kareem Abdul-Jabbar, Kevin Smith e Joe Manganiello sono tutti presenti. Ovviamente interpretano se stessi. E la combinazione di tutti quanti messi assieme ha senza dubbio contribuito alla riuscita dell'episodio.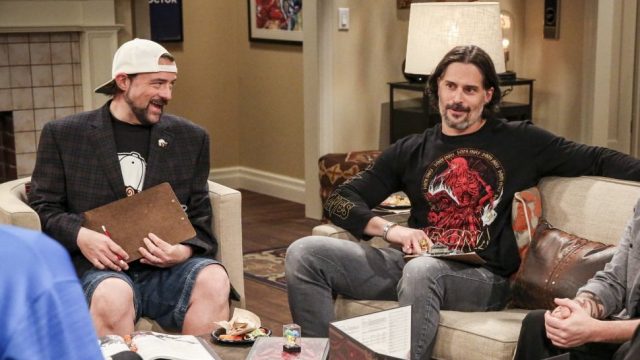 È sembrato infatti di tornare ai vecchi tempi. In cui tutti i membri del cast principale rientravano in una stessa trama. Siamo tornati alle origini. E la cosa ci ha fatto molto piacere. Tutti erano coinvolti nella medesima storyline che coinvolgeva proprio il famoso gioco di ruolo. Il tutto comincia quando Sheldon e Amy sono ospiti del programma di scienza di Will per spiegare la loro teoria della Super Asimmetria. Il loro amico li sorprende proprio con William Shatner, ma Sheldon, preso dall'emozione, non fa proprio un'ottima prima impressione. Per scusarsi si presenta a casa Wheaton. Ed è quello il momento in cui scopre l'amico impegnato in una partita segreta di Dungeons & Dragons.
Da quel momento in avanti lui, Leonard, Howard e Raj fanno partire un'investigazione a base di probabilità matematiche per stabilire chi tra gli amici famosi di Will sia a casa sua. Alla fine è bastato controllare su Instagram, ed ecco che la verità è saltata a galla. Proprio come lo stupore dopo aver scoperto che anche Stuart, il loro amico Stuart, fosse tra gli invitati. A quel punto non possono fare altro che organizzare un'imboscata e fare il terzo grado al proprietario del negozio di fumetti. Molto inusuale per i protagonisti di The Big Bang Theory comportarsi da duri.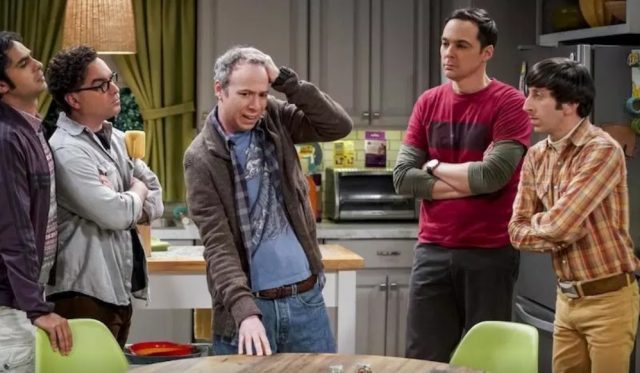 Conosciamo molto bene Stuart. Sappiamo benissimo che non sia proprio una persona che riesce a tollerare la pressione. E proprio come ci aspettavamo, racconta tutto ai ragazzi e, sentendosi in colpa per non essere riuscito a mantenere il segreto, smette di andare alle serate D&D di Will. Poco male però, poiché viene presto sostituito da Leonard. Ma anche per lui questo sogno finisce presto. Lui non riesce a non vantarsi con Penny dell'aver passato una serata in compagnia di tutte quelle star. Ovviamente la ragazza è subito corsa a raccontare a Bernadette e Amy che Will conosce Joe Manganiello di Magic Mike. Dopo il tradimento di Leonard, anche lui viene bandito e ai ragazzi tocca fare l'elemosina per poter partecipare a una campagna.
Beh, pensate la sorpresa quando loro vengono rifiutati e alla fine sono proprio le ragazze ad averla vinta.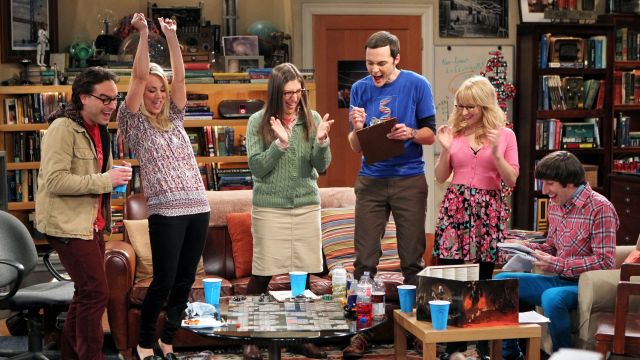 Uno dei temi principali delle recensioni dell'ultima stagione di The Big Bang Theory è senza dubbio la continuità della storyline principale. Nonostante questo si discostasse parecchio dalla storia che stiamo seguendo, non ne è uscito penalizzato l'episodio che, anzi, è stato molto divertente ed è stato un po' un tuffo al passato, quando tutti quanti i membri del cast principale collaboravano assieme per la buona riuscita della puntata. Così tanto che la presenza delle guest star è passata in secondo piano. Insomma, tutte le apparizioni speciali sono state divertenti, ma hanno solo aggiunto quel qualcosa in più a un episodio già perfetto. Un episodio che ci fa ricordare del perché The Big Bang Theory abbia avuto così tanto successo.