9 Bussare 3 volte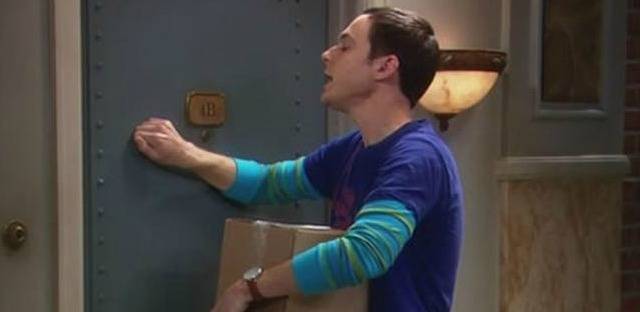 Mi raccomando: quando vi presentate a casa del fan di The Big Bang Theory, bussate sempre tre volte come fa Sheldon con Penny. Lui apprezzerà sicuramente.
10 Stipulare un contratto tra fidanzati
Quando vi sembrerà di averlo conquistato, grazie ad i nostri suggerimenti, che vi abbiamo dato, allora c'è una cosa che potete fare per farlo cadere definitivamente ai vostri piedi: presentategli un contratto tra fidanzati!
Se non siete laureati in giurisprudenza e non sapete come redigerlo, potete prendere spunto da quello che Sheldon ha preparato per Amy.
 Il contratto specifica quanti minuti debbano durare le vostre uscite, quante devono essere, quando ci si può abbracciare e contiene anche regole per un'eventuale convivenza.
Se è un vero fan di The Big Bang Theory apprezzerà!