4) RYAN HARDY – THE FOLLOWING
Lontano è il ricordo di quando faceva sognare gli adolescenti degli anni '80 sulle note di Footlose, e c'è da dire che dopo il celebre film dell'84 Kevin ha fatto poche altre volte centro. Negli ultimi anni, però, grazie prima a The Following e a City on a Hill poi, la carriera dell'attore sembra essersi rialzata.
5) FRED ANDREWS – RIVERDALE
Davvero triste dover inserire in questa lista il povero Luke, ma comunque doveroso.
Dopo aver stregato con il suo Dylan McKay il pubblico di mezzo mondo, Luke Perry era davvero sparito nel nulla per decenni. Salvo cogliere poi al volo la possibilità di dare vita al padre di Archie in Riverdale e riconquistarsi un'altra fetta di adolescenti affezionati. Se il destino non se lo fosse preso troppo presto, avremmo anche potuto godercelo nel remake di Beverly Hills 90210. Purtroppo dovremo tenerci questo sogno nel cassetto.
6) RUSTIN COHLE – TRUE DETECTIVE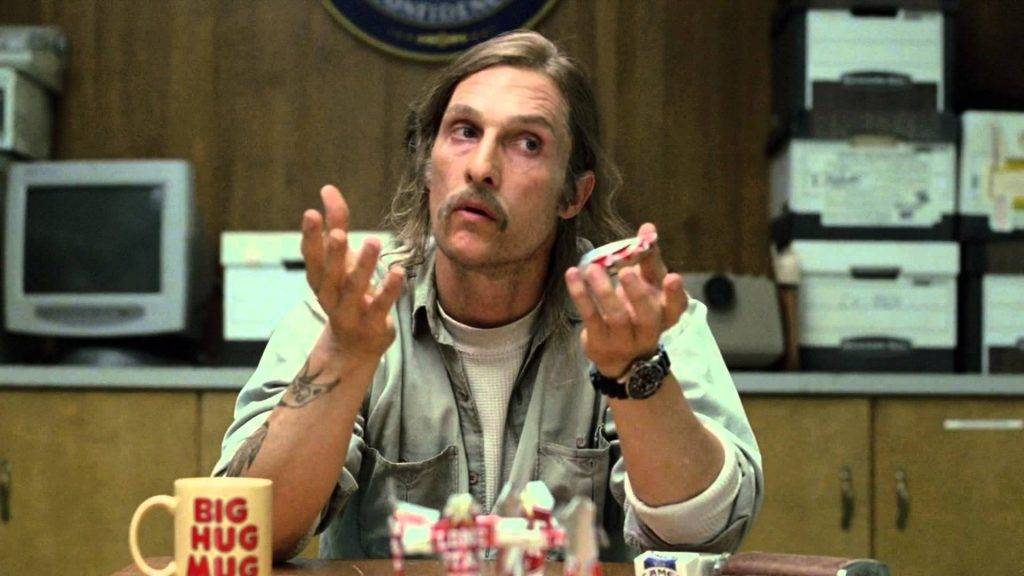 Certo, sembra strano vederlo adesso in questa lista, forte di un Oscar vinto per Dallas Byers Club, ma anche la carriera di Matthew si era un po' appannata a una certa.
Ci ha pensato l'inquietante serie di Nic Pizzolatto a ridarle vigore, e oltre che a farlo tornare all'attenzione della critica è riuscita anche a togliergli un po' di dosso quell'ingombrante fama da bellone da commedie romantiche.
7) CARRIE MATHISON – HOMELAND
Ecco un'altra che gli anni '90 se li è mangiati grazie a film davvero intramontabili, come Piccole Donne e Romeo+Giulietta, ma che poi non ha saputo mantenere altrettanto alto il livello di ruoli che l'hanno fatta conoscere da ragazza. Grazie però a Homeland, Claire si è ripresa il suo pubblico, complice un'interpretazione notevole e una storia avvincente che ha saputo farci restare incollati allo schermo per stagioni intere.
8) NICKY NICHOLS – ORANGE IS THE NEW BLACK
Passando da commedie adolescenziali strafamose come American Pie, a film d'autore come quelli di Woody Allen, Natasha ha sempre saputo bucare lo schermo nonostante la sua bellezza non esattamente giunonica. Grazie a Orange Is the New Black e alla sua interpretazione ruvida e senza freni della galeotta Nicky, si è poi aggiudicata una serie tutta sua su Netflix: Russian Doll. Colpo non riuscito alle altre sue coprotagoniste.
9) LORNE MALVO – FARGO
Un attore tormentato con una carriera altalenante che lo rispecchia. Difficile incasellare uno come lui e nonostante la sua bravura è pure facile perderlo di vista. Grazie alla miniserie statunitense Fargo, che nel corso delle stagioni si è avvalsa della partecipazione di grandi nomi come Ewan McGregor o Martin Freeman, Billy Bob Thornton si è persino aggiudicato un Golgen Globe nel 2015 come Miglior attore in un film per la televisione per il ruolo dello spietato killer Lorne Malvo.