Ormai lo intuisce anche chi non è pratico del mestiere: a Hollywood sembra andare di moda prendere parte a qualche prestigiosa serie tv. Che sia Stranger Things o roba un po' più d'autore tipo The Young Pope.
Una delle ultime a seguire questa splendida moda è stata nientemeno che Meryl Streep, accaparrandosi un personaggio nella pluripremiata Big Little Lies. Una che di certo non aveva bisogno di ulteriore pubblicità o dell'ennesimo premio da mettere nella credenza.
Tuttavia, fino a qualche anno fa, prendere parte a una serie tv poteva essere l'unico modo per rilanciare efficacemente una carriera in stallo.
È stato questo il caso di moltissimi grandi attori le cui carriere avevano incontrato, per svariati motivi, un periodo di sfortuna.
Ecco dunque i dieci personaggi che hanno salvato gli attori, tante volte consacrandoli di nuovo!
1) FRANK UNDERWOOD – HOUSE OF CARDS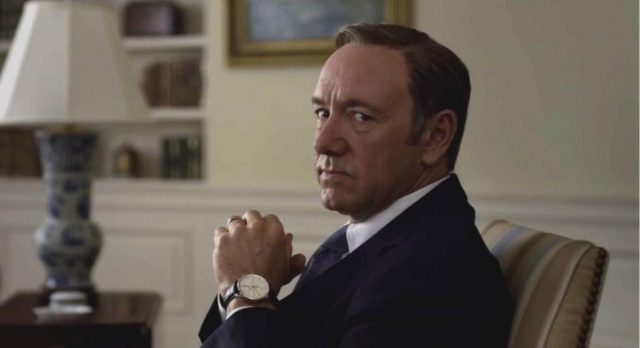 Kevin Spacey è stato, sotto innumerevoli punti di vista, uno dei migliori attori della sua generazione. Per questo nel suo caso non si può parlare di un vero proprio stallo di carriera o di una rinascita di essa. Prima dello scandalo sulle molestie sessuali (la cui svolta potete scoprirla qui), la sua vita professionale non aveva subito chissà quale trauma.
Questa aveva semplicemente perso un po' di ritmo, cosa che ha poi ritrovato in grande quantità grazie al ruolo indimenticabile di Frank Underwood: uno dei più incredibili villain che il piccolo schermo abbia mai conosciuto.