Special, rilasciata dalla piattaforma Netflix ad aprile, è davvero una bella serie tv. Vale la pena di vederla, specialmente in occasione nel Pride Month: giugno è il mese della comunità LGBT. E non c'è serie migliore di Special per rendere omaggio alla normalità di varie identità sessuali.
Per chi non lo sapesse, la serie è prodotta, tra gli altri, da Jim Parsons, l'indimenticabile Sheldon Cooper di The Big Bang Theory.
Special è liberamente ispirata al libro in parte autobiografico di Ryan O'Connell "I'm Special: And Other Lies We Tell Ourselves". La trama narra le avventure di un ragazzo gay, affetto da una lieve paralisi cerebrale, che decide di riappropriarsi di un'esistenza che non sentiva davvero sua. È una storia di emancipazione, che parla chiaro e racconta le cose per come stanno. Gli argomenti trattati sono concreti e non spettacolarizzati per renderli più attraenti agli occhi dello spettatore.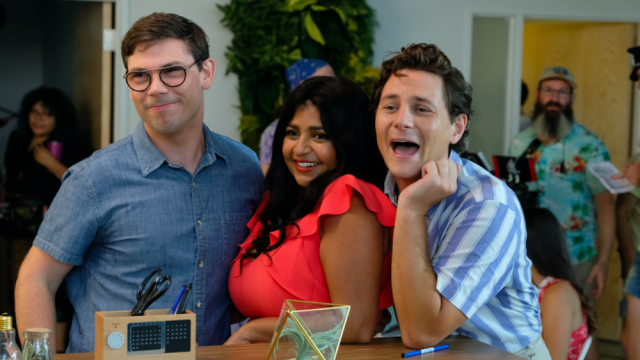 No, le cose stanno così e per questo così sono raccontate.
Nella serie tv, Ryan Hayes, interpretato proprio da Ryan O'Connell, è un ragazzo omosessuale che desidera emanciparsi. Per farlo, racconta una bugia: quella di aver subito un incidente stradale che l'ha lasciato invalido. In questo modo, è più facile essere accettati dagli altri rispetto che ammettere di avere una paralisi cerebrale. In fondo, un incidente può capitare a tutti, mentre con una malattia come la sua ci si nasce e questo, agli occhi del mondo, è un peccato originale.
Riesce così a trovare lavoro, se così si può chiamare, come stagista non pagato all'Eggwoke, un sito internet dove i redattori devono raccontare i propri traumi per attirare visualizzazioni. Scrive quindi un articolo che parla del suo "incidente", attirando molti visitatori fino a diventare virale. Nella redazione conosce Kim Laghari, una ragazza sovrappeso piena di vita che sa amarsi anche se la sua forma fisica non corrisponde ai canoni richiesti dalla società di oggi. Kim diventerà ben resto la sua migliore amica, perché, come lui, non rientra nei parametri comunemente accettati.
Il nuovo stile di vita permette a Ryan di emanciparsi, allontanarsi dalla madre iperprotettiva e comprarsi casa.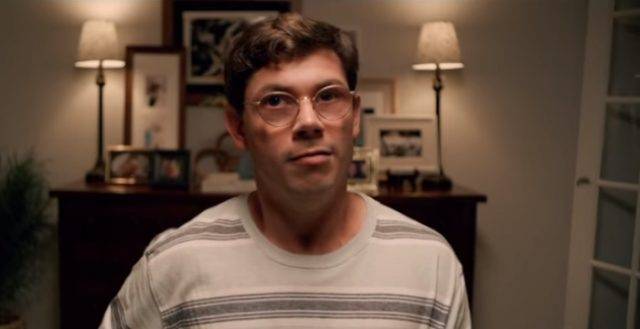 Attenzione, però: Special non è l'ennesima serie che tende al pietismo, anzi. Il rapporto tra Ryan e sua madre è logoro perché sono entrambi vittime e carnefici al tempo stesso. Lui si è affidato a lei in tutto e per tutto, mentre lei ha dedicato la propria vita al servizio del figlio, fino a diventare in tutto e per tutto una badante. Ha rinunciato alla propria vita, annullandosi e lui glielo ha permesso, anzi esige che lei continui ad annullarsi, anche quando trova l'amore. Entrambi hanno sbagliato, creando una codipendenza che ha rovinato tutte e due le loro vite. Il loro crudo e doloroso litigio è quanto di più reale ci possa essere, non gira intorno ai buoni sentimenti, anzi, di buonismo ha davvero poco.
Special è speciale anche per come tratta il sesso, perché, sì, anche i disabili hanno impulsi e desideri sessuali. In televisione non se ne parla spesso e non è un tema glamour facile da affrontare.
Ryan ha deciso di cambiare la propria vita e il sesso è al primo posto nei suoi pensieri, come è normale che sia. Il sesso non è questione di estetica, di muscoli o uomini bellissimi, ma è impacciato, goffo, tenero, soprattutto vero. La scena di sesso tra Ryan e del gigolò è quanto di più realistico si sia potuto vedere in televisione negli ultimi tempi. Non c'è una situazione patinata: è tutto credibile.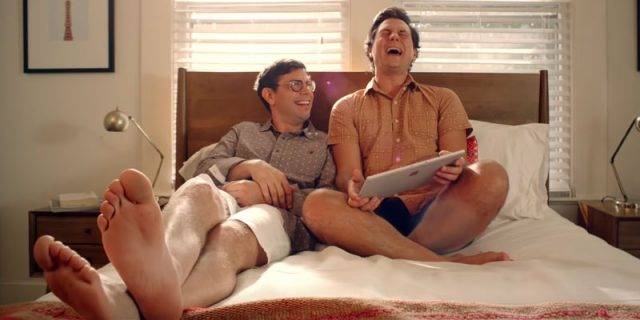 Una serie tv illuminante, delicata e diretta, che tratta temi attuali senza mai scadere nella melassa, per cui una vera e propria rarità.