Ci sono due modi in cui una persona può innamorarsi di una Serie Tv. Il primo è il cosiddetto colpo di fulmine, cioè quando una Serie ti prende già dal primo episodio, mentre il secondo succede gradualmente, fino ad arrivare al culmine, quando affermi con assoluta certezza "Questa Serie è incredibile"; come nel caso di Sons of Anarchy.
Ci sono stati episodi che mi hanno stupito, angosciato, episodi che ho amato, e che mi hanno fatto capire la qualità della Serie. Episodi come il quinto della prima stagione, dove bastano due parole per farci venire i brividi: fuoco o coltello. O ancora, l'episodio straziante della morte di Donna, moglie di Opie. Sono entrambi episodi che lasciano il segno, e dopo di questi ce ne saranno tanti altri che ci faranno salire il cuore in gola. Ma l'episodio che mi ha fatto definitivamente perdere la testa è il primo della seconda stagione. L'episodio in cui crolla la sicurezza e la forza della matriarca. Un episodio sconvolgente, con il quale ho avuto la certezza assoluta che, qualunque cosa fosse successa dopo questo episodio, sarebbe stata una grande Serie che non avrei mai dimenticato.
Nell'episodio citato, Gemma viene incastrata, rapita e stuprata da tre uomini, scagnozzi di Zobelle, per mandare un messaggio chiaro al capo dei Samcro. Ma l'inflessibile donna non dà loro questa soddisfazione e preferisce nascondere l'aggressione al marito Clay. Un gesto che richiede un immenso coraggio.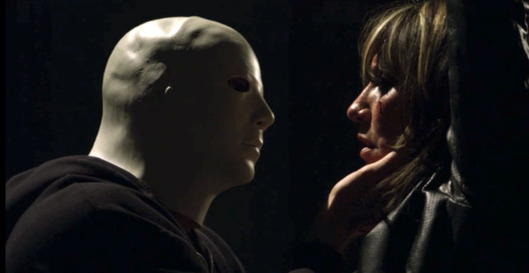 Durante la prima stagione, Gemma Teller-Morrow ci viene presentata come una donna forte, sicura di sé, disposta a tutto pur di proteggere suo figlio e il suo nipote appena nato. È una donna che non si fa scrupoli, utilizza qualunque mezzo pur di ottenere ciò che vuole, persino drogare la madre di suo nipote per fare in modo che stia lontana da Jax e da Abel. È una donna che ama, ama profondamente e intensamente, ma tutto ciò che intralcia il suo volere, deve essere fermato.
Gemma è a tutti gli effetti la matriarca dei Sons of Anarchy.
È determinata, è una moglie fedele e innamorata del suo attuale uomo, ma fin da subito capiamo che ha tradito il precedente, nel significato più ampio del termine, non solo sessuale. Nonostante suo figlio Jax sia tutto il suo mondo, gli nasconde la verità, e lo spinge su una strada sbagliata, perché lei vuole che sia così. Clay sembra essere un libro aperto per lei, e lui si fa consigliare e spesso influenzare dal volere di questa affascinante donna.
Ma il potere di Gemma, la sua forza e la sua invincibilità vengono fatti a pezzi in questo episodio, in quegli attimi crudeli, dove è semplicemente una donna, e non una matriarca manipolatrice e intoccabile. Iniziamo a vederla con occhi diversi, capiamo che non è invincibile, che nonostante tutto è pur sempre una donna, non un mostro.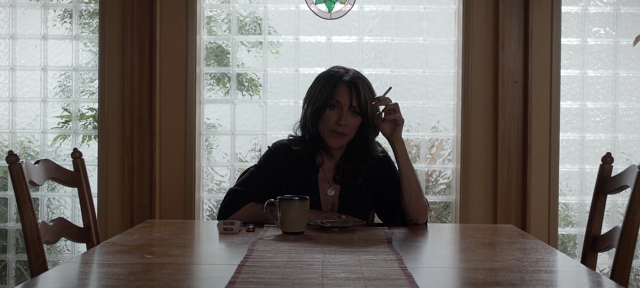 Non riusciamo a provare pena, perché lei non ce lo permette. Piuttosto proviamo per lei ammirazione, per come ha reagito dopo la violenza subita. Credevo che l'antipatia per il personaggio di Gemma sarebbe aumentato nel corso delle stagioni, fino ad arrivare ad odiarla. Invece con questo episodio ho capito che non sarebbe stato così. Mi ha stupito, mi ha sorpreso e scioccato. Ha buttato giù le mie certezze e ha indirizzato la storia su un'altra strada, perché nulla, dopo questo avvenimento, sarebbe stato più lo stesso. E per me, è uno degli episodi migliori di Sons of Anarchy.
Questa puntata ci mostra quello che è uno dei punti forti di Sons of Anarchy. Il cattivo non è solo cattivo, e il buono non è un eroe che non ha mai fatto del male a nessuno. Sono tutti essere umani, e come tali commettono errori, fanno del male ma sono anche vittime di disgrazie. Non si riesce ad odiare totalmente un personaggio, nonostante il male che può aver fatto nel corso delle stagioni, perché anche lui ha qualcosa di buono. Questo l'ho capito nel primo episodio della seconda stagione, ed è stato confermato in tutta la Serie, fino all'ultimo episodio.
È per questo che la 2×01 mi ha fatto definitivamente perdere la testa per Sons of Anarchy.