Nella terza stagione di Sons of Anarchy, Jax Teller e il suo club motociclistico hanno un'importante missione da portare a termine: recuperare il figlio di Jax, il piccolo Abel, rapito nel finale della stagione precedente da un componente dell'IRA. La ricerca, nonostante venga rallentata dai problemi legali che sta attraversando il club, li porterà a partire e raggiungere il charter fratello di Belfast in Irlanda.
Questa stagione di Sons of Anarchy ha diviso critici e fan, creando recensioni polarizzate e molto differenti tra di loro. C'è chi ha urlato al capolavoro, considerandola una delle migliori della serie e c'è chi invece la considera la peggiore. Tutto ciò per una serie di piccoli cambiamenti che la serie ha dovuto attraversare per raccontare la storia dei SAMCRO in Irlanda.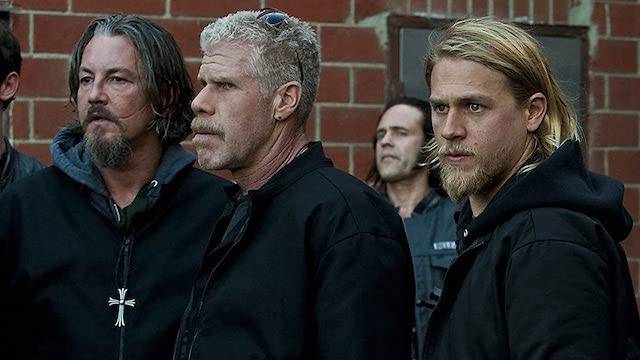 La prima delle critiche che viene fatta a questa piccola "parentesi" irlandese è il modo in cui gli attori e l'ambiente di Belfast vengono descritti: i personaggi sono molto spesso stereotipati, le ambientazioni sature di oggetti che evidentemente vengono associati all'Irlanda come cornamuse, baschi, orfanotrofi e palestre di pugilato clandestini. Nonostante molti degli attori scelti per interpretare le controparti irlandesi di SAMCRO fossero davvero irlandesi, le loro performance sono state criticate per l'eccessiva enfasi che li rendeva ridicoli e per niente verosimili.
In più, alcuni dei punti più salienti della storia vengono risolti in maniera sommaria: ad esempio, in uno degli episodi Jax viene fermato appena in tempo dall'andare a letto con Trinity, scoprendo che la ragazza è in realtà la sua sorellastra. Non solo questa scoperta non cambia assolutamente la dinamica familiare (Trinity non verrà più menzionata nelle stagioni successive), ma i motivi per cui Jax stava per compiere questo incesto sono assolutamente estranei al suo personaggio, troppo preoccupato per le sorti di suo figlio e per la sua ragazza Tara per buttarsi in una situazione del genere.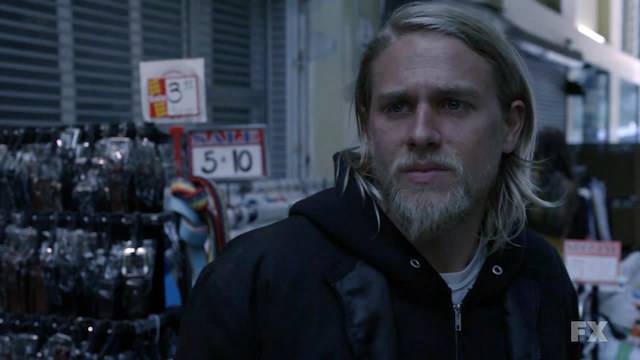 O ancora, quando Jax riesce finalmente a rintracciare Abel, scopre che il bambino è stato adottato da una famiglia locale.
In una bellissima scena il nostro protagonista segue i due genitori con Abel e, notando quanto si prendano cura del bambino (cosa aiutata dal fatto che i due attori che interpretano i genitori adottivi fossero nella realtà i veri genitori del bimbo che interpretava Abel), Jax è indeciso se riprendersi comunque suo figlio o lasciarlo con loro affinchè possa crescere felice e lontano dalla criminalità del club, dubbio reso magistralmente dalle doti attoriali di Charlie Hunnam (uno degli attori più belli e dannati delle serie tv). Questo dubbio viene messo a tacere in uno stile molto vicino alle dinamiche tipiche di Sons of Anarchy: i due genitori adottivi vengono uccisi brutalmente e il bambino viene di nuovo rapito, convincendo Jax che l'unica soluzione è riprendersi suo figlio e tornare in California.
Nonostante questi punti macchinosi e l'ambientazione irlandese molto fittizia, la terza stagione ha saputo raccontare bene i dubbi e i dilemmi che caratterizzano Sons of Anarchy. Primo fra tutti, in questa stagione osserviamo da vicino uno dei perni su cui si basa la serie: la devozione di Jax Teller nei confronti del Club motociclistico.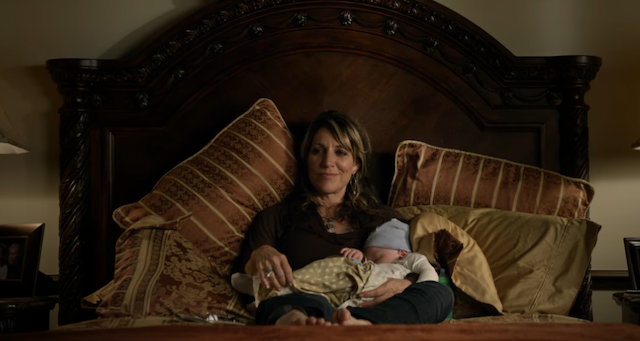 Per tutta la stagione gli spettatori sono portati a pensare che Jax sia disposto a tradire amici e familiari per poter portare suo figlio a casa: è nell'episodio finale della stagione "Il cerchio si chiude" che scopriamo che il suo patto con l'agente federale Stahl è stato fatto mettendo al corrente tutto il club. In questo episodio, forse uno dei migliori di tutta la serie (ecco un approfondimento), la gang motociclistica riesce a chiudere i filoni più importanti che hanno caratterizzato le prime tre stagioni di Sons of Anarchy, dimostrando l'astuzia e l'intelligenza di Jax.
Ciononostante, la "parentesi" irlandese viene considerata da molti assolutamente lontana dagli standard tipici di Sons of Anarchy. Forse perchè l'ambientazione è troppo stereotipata per essere considerata realistica, forse perchè i personaggi non risultano abbastanza tridimensionali da coinvolgere completamente, questo viaggio oltreoceano non ha convinto tutti i fan e ha diviso il pubblico in maniera abbastanza netta.