Cara Lyla, avrei voluto amarti, lo avrei voluto davvero. Ho peccato di ingenuità, mi sono approcciato al cospetto del tuo animo fragile con l'infantile percezione di poter aggiustare tutto, anche un cuore in frantumi. Ho vissuto la mia vita costantemente in bilico tra ciò che era giusto e ciò che non lo era. Questa è la condanna peggiore per chi ha ricevuto in dono la bontà ma è finito nella trappola del male. Lo sai, ho braccia forti e tempra volubile ma ogni fibra di questo corpo robusto sentiva la necessità di amare, anche se non gli era concesso farlo. Vestire questa casacca, vivere da Sons of Anarchy è un peso che nessuno dovrebbe portare sulle proprie spalle.
Sperimentare e alimentare la violenza è una spirale senza via d'uscita la cui unica meta è la progressiva distruzione.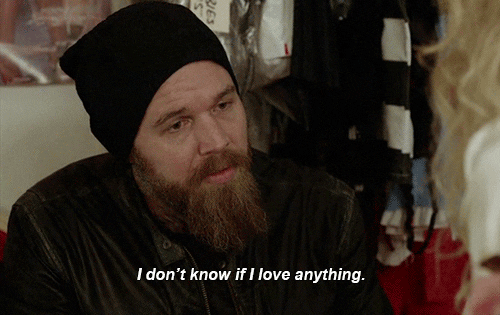 Tu sei un fiore prezioso, il tuo profumo è stato linfa gioiosa per la mia vita e le nostre strade si sono incrociate con le tempistiche sbagliate. I miei sentimenti incidentati erano compromessi per sempre. L'incessante speranza di recuperare un barlume di sensibilità è stata solo vana utopia. Mi dispiace aver coinvolto anche te in questo mare in tempesta.
Il senso di colpa ha divorato ogni parte di me. Nella scelta tra la gentilezza e la ferocia di una fiera ho preferito trasformarmi in quest'ultima. Ero vorace di una vendetta contro nemici inesistenti. Da quando ho perso Donna, l'esistenza stessa è diventata mia nemica e per un secondo, un solo secondo, ho sperato che tu potessi ricostruire tutto questo. Ho sperato che un'anima dolce e testarda come la tua sarebbe stata la risposta salvifica alla mia condanna. Non è stato così. Tu non dovrai mai fartene una colpa, era tutto più grande di noi.
Mia cara Lyla, sei il mio lascito di bellezza e ti affido tutto ciò che mi appartiene.
Quando giunge la sera e sfuma silenziosa nella notte, il mio cervello è invaso da turbolenze e sensi di colpa. Nell'affollarsi violento dei pensieri mi chiedo spesso cosa saremmo stati io e te in uno scenario differente. Il combaciare dei nostri corpi era in stridente antitesi con il mio essere indegno di sentimenti. Quando ho perso il mio amore, questo ha trascinato via con sé ogni brandello di ciò che ero.
Ti sono grato per aver cercato di raccogliere la cenere, per aver intravisto il fantasma della mia anima e, nonostante tutto, aver scelto di amarmi. Come fragile farfalla ti sei adagiata in questo abbraccio, ma le mie membra sono cosparse di ruggine. Scegliere di abbandonarmi a te avrebbe significato condannarti per sempre.
Io ho scelto di essere un Sons of Anarchy fino alla fine perchè era parte inscindibile di me. Pensare di potervi rinunciare significava andare contro quel destino che mi sovrastava.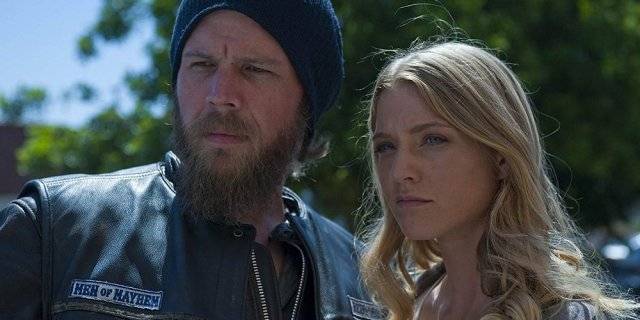 Le lettere stampate sulla casacca logora riflettono me stesso meglio di uno specchio. La morte è diventata la mia consorte e l'odio la mia costante. Lyla, dobbiamo accettare che questo non è il tempo per noi. Il sacrificio è l'ultimo atto d'amore che mi rimane e non posso che dedicarlo a te e a tutto ciò che ho perso in maniera irreversibile.
Molto spesso la vita è una prigione e io sono nato con una condanna a morte. Non sai quante volte avrei voluto essere forte abbastanza da immaginare noi due sul divano a far finta di vedere la TV per poi fare l'amore come due normali innamorati. La normalità non l'ho mai conosciuta. Tu, mia cara Lyla, hai bisogno di qualcosa di più, devi costruire la tua vita in modo diverso. Non sono riuscito ad amarti, non meritavo di farlo ma ti prometto che ovunque io sarò farò di tutto per proteggerti.
And I wanna kiss you, make you feel alright
I'm just so tired to share my nights
I wanna cry and I wanna love
But all my tears have been used up
On another love

Tom Odell – Another Love