Personaggi secondari. Le serie tv ne sono piene e generalmente la loro funzione è quella di lanciare assist perfetti verso i protagonisti, per mettere in risalto le loro capacità e decisioni. Capita anche che un personaggio secondario (qui la lista di quelli che hanno rubato la scena ai protagonisti) abbia un ruolo decisivo nello sviluppo di una storyline o che una tantum rappresenti la chiave di volta per la risoluzione di questioni cruciali. Ma questo non è il caso di Bobby Munson, uno dei Sons of Anarchy più amati.
Bobby "Elvis" Munson (interpretato da Mark Boone Junior). Uno dei membri storici del club. Un punto di riferimento per tutti i Presidenti che si sono succeduti negli anni e che in lui hanno sempre visto un consigliere fidato, oltre che un amico leale. La lealtà di Bobby non ha mai avuto padroni né prezzo e non ha mai percorso strade facili. La sua fedeltà era incondizionata, verso i suoi fratelli ma soprattutto verso i suoi colori.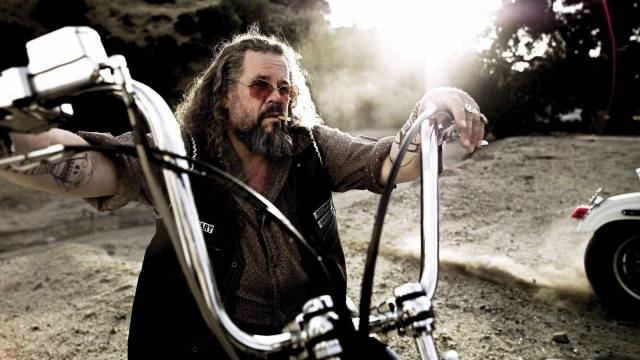 I Sons of Anarchy per Bobby sono sempre stati un ideale. La bozza di un sogno disegnato a matita da JT e che Jax ha provato a colorare uscendo dai margini.
Se volessimo rimanere aggrappati alla metafora del disegno sarebbe facilissimo rinvenire il ruolo di Bobby Munson nel disegno dei SAMCRO. Se JT è la matita e Jax il pastello, se le regole del club sono i margini e il foglio è una Charming senza vessilli, allora Bobby Munson è il temperino. È lì dove si svolge l'azione, ma nessuno fa caso a lui mentre disegna. Ha un ruolo fondamentale, anche se guardando un ritratto a matita nessuno pensa al temperino.
È invisibile ma insostituibile. 
Con la sua saggezza e la sua estrema lealtà nei confronti del club, Bobby ha giocato il complesso (e a volte scomodo) ruolo di contrappeso. Nessuno, a capo di quel tavolo di legno intagliato, ha potuto fare a meno di andare da lui per chiarirsi le idee. Per ascoltare il suo parere sulla questione all'ordine del giorno e "affilare la propria mina". Perché Bobby diceva sempre la verità. La sua verità. Senza timori reverenziali e senza peli sulla lingua.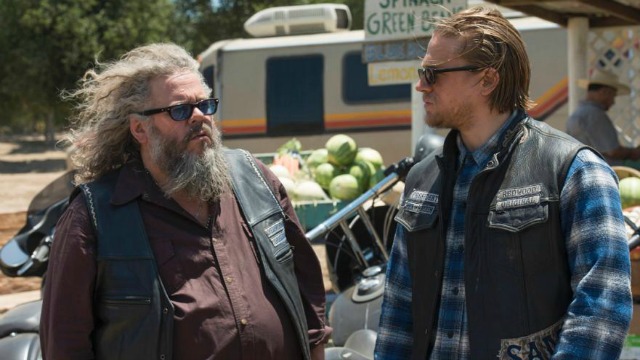 Il futuro dei Sons of Anarchy era l'unico bene supremo per Bobby Munson e per questo ideale avrebbe fatto ciò che era necessario fare. In barba all'anarchia. Bobby sparava se doveva sparare. Se gli toccava scavare Bobby avrebbe scavato e quando è servito si è trasformato nel contabile più sui generis che si potesse immaginare, per il Cara Cara. Poteva tenere le finanze del club e suggerire piani ingegnosi per concretizzare le ambizioni dei SAMCRO.
Bobby Munson, figlio dell'anarchia, era tutto questo e molto altro.
Era un membro non rimpiazzabile e un vero fratello per tutti i Sons of Anarchy. Era un criminale? Lo era, ed è certo che la vita che aveva scelto di condurre non sarà ricordata per la sua rettitudine. Ma Bobby Munson, nel contesto del suo club, era anche un uomo amabile che troppo spesso passava inosservato. Era pronto a rispondere ad ogni chiamata e correre in aiuto del resto del club se fosse servito.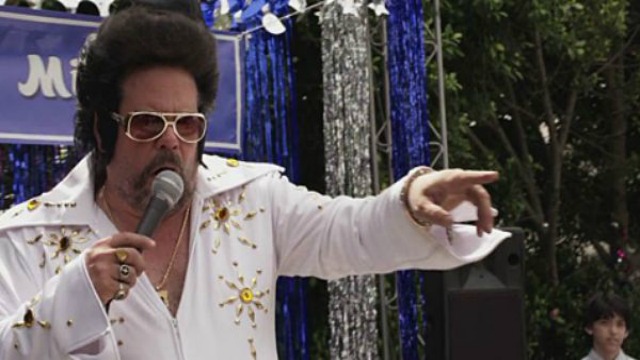 Ma quando nessuno lo chiamava Bobby era probabilmente dietro una scrivania. Probabilmente con la moglie di qualcun'altro e un bicchiere tra le mani. Sicuramente pronto a tutto per il bene dei Sons of Anarchy. Pronto a dire la sua, a cercare la via della legalità, se possibile. A fare l'avvocato del diavolo, se necessario.
Quella di Bobby non è una storia a lieto fine.
Non ha temuto la mietitrice quando è arrivata e anzi ha dimostrato ancora una volta tutta la determinazione, il fuoco sacro dell'anarchia che bruciava in lui e il suo coraggio. La sintesi estrema dei valori dei Sons of Anarchy era concentrata in lui, nel suo sguardo accigliato ma buono e nella sua saggezza. Esistono personaggi secondari in grado di giocare un ruolo fondamentale, una tantum. E poi esiste Bobby Munson.
Un personaggio che potrebbe apparire secondario in Sons of Anarchy, ma che invece simboleggia la dedizione totale, silenziosa e imprescindibile di un SAMCRO verso la sua famiglia.